Adding Mx Record on Linux 
Mail dedicated servers will send and receive email messages on the Internet. MX records sets the mail delivery destination for a domain or subdomain. MX Entries must point to a domain and never point directly to an IP address.
If your domain is registered at our company, then you need to follow the below instructions:
First you need to Login to our WHM Panel.
Under DNS Zone Editor module select the domain name from the drop down and click on Edit.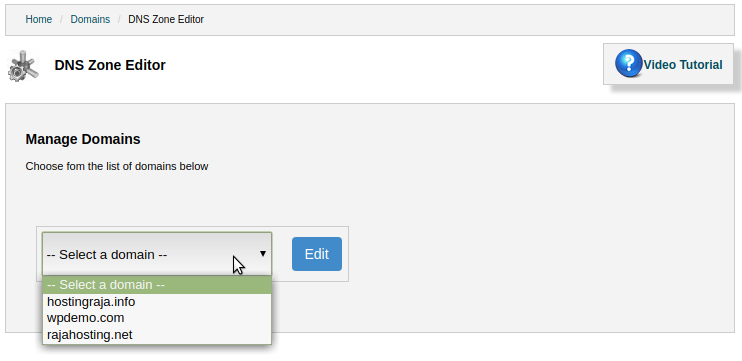 Now you will be able to see DNS Types like A, AAAA, CNAME, MX, TXT. Select MX and click on Add New Record and fill the details and click on Save changes which is present in the top.
Example with MX Record Syntax:
hostingraja.info  86400  IN MX  10 mail.hostingraja.info

Where
hostingraja.info indicates hostname
86400 is TTL
IN indicates Internet
MX indicates Mail exchange record
10 is priority
mail.hostingraja.info  indicates target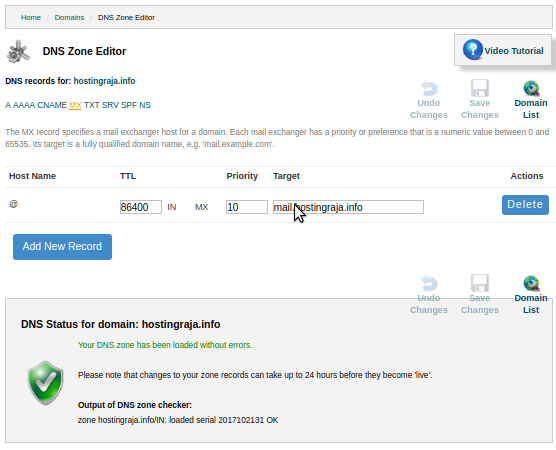 Note: Once it is done login to root access in the command prompt and type " service named restart ". It will take some time to get propagated.