Best SAP Services India
Administer and control your regular operations of SAP (Systems, Applications, Products) with the help of HostingRaja's best SAP hosting services in India. HostingRaja is one of the best and most trusted SAP hosting service provider in India, providing best SAP hosting solutions with needed applications and infrastructure management. We provide SAP hosting services which contains integrated security, privacy, scalability and increased flexibility. You will be provided with the choice to grasp the required SLA (Service-level agreement) at lower rates. You will be provided along with our deployment solutions, the ability to exchange and use information, best CRM solution, Email Solutions, 24/7 server monitoring, 24/7 customer support and 99.9% server uptime guarantee.

Cloud Hosting Plans
MEDIUM CLOUD

9571
Save 44%

7.4
/ hour
Disk Space : 80 GB
4 Core
RAM : 8 GB
Bandwidth : 5 TB
SMALL CLOUD

6929
Save 44%

5.3
/ hour
Disk Space : 80 GB
2 Core
RAM : 6 GB
Bandwidth : 5 TB
MICRO CLOUD

4786
Save 44%

3.7
/ hour
Disk Space : 60 GB
2 Core
RAM : 4 GB
Bandwidth : 4 TB
LARGE CLOUD

19214
Save 44%

14.9
/ hour
Disk Space : 120 GB
8 Core
RAM : 16 GB
Bandwidth : 6 TB
EXTRA LARGE CLOUD

38286
Save 44%

29.7
/ hour
Disk Space : 320 GB
12 Core
RAM : 32 GB
Bandwidth : 7 TB
NANO CLOUD

2545
Save 44%

1.9
/ hour
Disk Space : 50 GB
2 Core
RAM : 2 GB
Bandwidth : 3 TB
SAP is mostly one of the highly complex applications available in the present situation so far, there are only a few applications obtainable in the IT industry that can actually excel SAP with regard to online businesses dependence on applications. Due to huge digital development, SAP has been reformed to an extensive level due to this users have also changed the methods in which they utilize it.


Due to growing years of technological revolutions, businesses and organizations discover it more hard to find out and spend in the correct resources. SAP is a kind of mission-critical application that helps business to take the lead in competition. SAP is an application that needs to be handled with huge attention. HostingRaja, being No.1 best hosting provider in India plays and crucial part as your IT part associate as we assist provide the essential outcomes with our wise SAP hosting services. Why waste your time? choose HostingRaja as your SAP hosting partner today.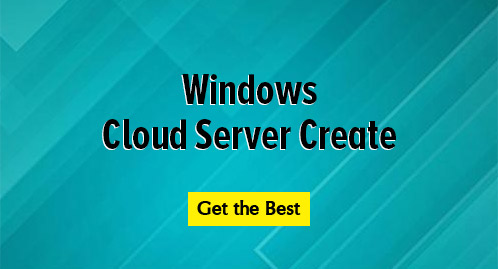 Benefits of Choosing HostingRaja as your SAP Partner


There are numerous of benefits you will get by choosing HostingRaja as your SAP hosting partner. Some of the top benefits are listed below:


Cost-effective SAP Hosting
We provide cost-effective SAP hosting services and we design your SAP server on a highly secured cloud based environment by using modern techniques to reduce the charges of server setup and administration of it. Our latest cloud based based environment decrease your initial costs, make our SAP solution cost effective.
Our SAP hosting packages contains a guarantee of 99.99% uptime along with increased stability and scalability with our highly secured tier-4 datacenter. Our servers are well -known for low latency in India. We make use of best-in-class server hardware resources so that we can maintain maximum level of network uptime for smooth running of your SAP based hosting business.


We do provide custom SAP hosting plans so that you can choose package as per your business needs. All you need to do is contact our sales team today with your specific requirements and we will configure SAP server for your based on your needs with high reliability, full control, Cloud based environment, email solutions and and CRM solutions.


We use rock-solid security so that your mission-critical data will be protected, we designed our SAP in Cloud hosting environment for the increased security and data integrity. We do regular security check and audits to make sure that your data is always safe and protected.


We have a team of expert which is highly expert in SAP and other hosting related stuffs. If you have any issue or queries related to our services, you can contact our support team anytime via live chat, email, toll-free, or ticket system.


Why opt for HostingRaja's SAP hosting Services?
At HostingRaja we are aimed at providing end-to-end management solutions for hosting applications that will enhance your SAP based application platform. Our easy to use solutions permits you to integrate, customize, incorporate and leverage applications according to your business needs. The we best in class solution which is supported and maintained by industries leading security and disaster recovery services making sure that reduce risk factors, increase flexibility, cost effectiveness and better reliability.