Change the automatic backup schedule in HR panel for LInux VPS hosting

You can configure your automatic backup in HR panel as weekly and monthly basis.
Login to control panel in HR panel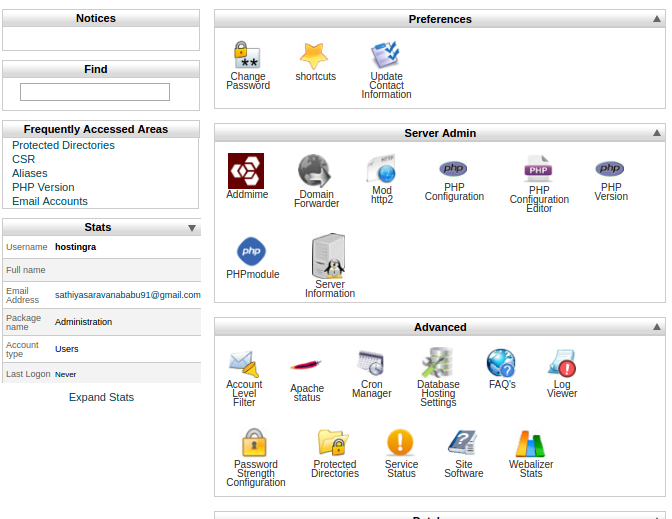 Navigate to backup under files section and click on it.

You will have the option to choose between the weekly backup, monthly backup and disable backup.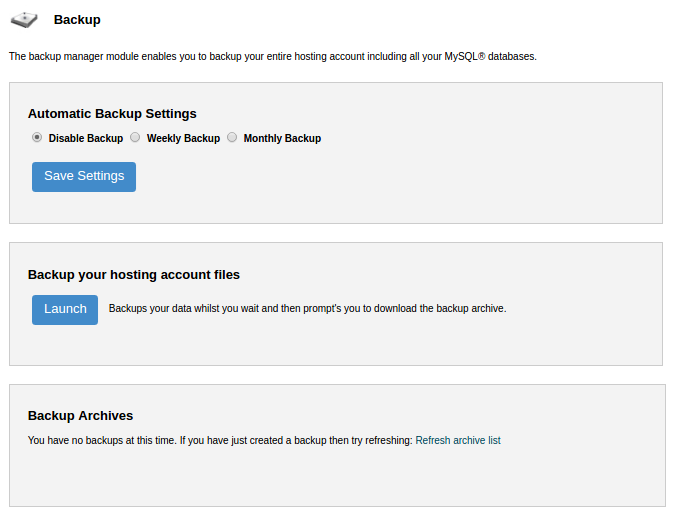 Give your required choice and click on save.