How can I reset my cPanel password for my domain?
Today having a websites plays an important role in a business. Because with the help of a website it is very easy to get connected with customers around you and also with the customers across the globe. Moreover, today if you have a website then you can easily showcase your business service and products to those people. And today there are a wide range of domain hosting platforms are available, all you need to do is choose the right and best hosting for your website. For best domain hosting you can contact our sale team or navigate to our home page where we provide best in class domain name and hosting service at an affordable price. We also provide 99.9% server uptime with 24/7 customer support.
But today if you are using the service and now if you want to change the of your domain password then no need to worry. With the help of cPanel, you can easily reset the password. And it is always better to keep updating or change your cPanel password because it will help your website to keep away from hackers. You can follow the following steps If you have purchased the cPanel hosting from HostingRaja, We generally provide cPanel based service only on Linux hosting and Linux vps hosting.
To reset the password follow the below steps.
>>> First you need to Log into your cPanel
>>> Go to preference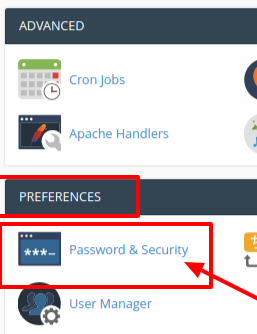 >>> Now click on Password & Security in there you will find Change Password in there first you need to enter your old password and next you need to enter the New Password. If you want you can also use the password generator option for strong passwords.
>>> Once filling all the tabs at last click on " Change your password now!" option.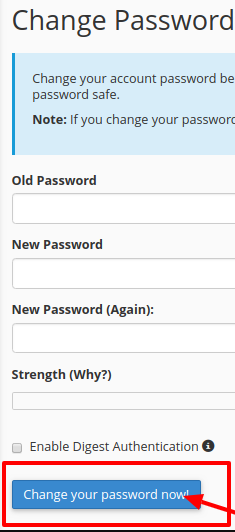 Once clicking on " Change your password now!" option your password will be changed and you can copy the password and store it in a safe place.