How to calculate my CPU usage in cpanel
The word CPU in cpanel means  CPU usage that the limited server resources.CPU usage can be defined as the amount of CPU that your account in cpanel is using currently, every cpanel has limited CPU quota.

The reasons why CPU usage will exceed:
By running a older version of wordpress
Due to un-updated plugins
BY Running a beta version of plugins
Due to lower PHP version
Less PHP memory limits
By Running a resource consumption plugins

In a shared server , the web space is shared between all the users on the server.If any one particular user is using too much CPU usage, this may lead to excessive server loads  and for the other users on the server.

CPU Usage basically is used to know  how much of the allocated CPU resources to the account is currently using. And if CPU reaches 100% it simply means that the account is using all of the CPU resources allocated,so if there is any new processes, it will be put in queue until existing processes are completed which may cause the website to slow down dramatically and even there can  be time out error.

Consistently going over your CPU usage limits may result in a warning email being dispatched from your shared website hosting server, or possibly a temporary account suspension if the usage is severe enough. So it's always good to be aware of what levels of usage your account is at.In this context we will have a look at the steps to calculate cpu usage in cpanel.

Steps to calculate CPU usage in cpanel:
Step 1:Login to your control panel of your domain, By using username and password.


Step 2: Once you login to the cpanel search for the option called "CPU and Concurrent connection usage" ,as you see in the below image.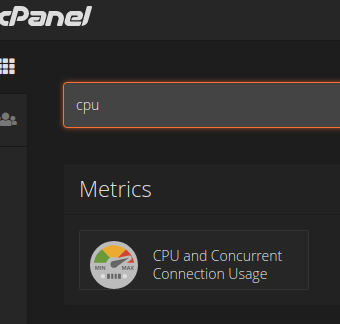 Step 3: Once you click on that option the below image will be displayed, then click
On the option called "Details" as you see in the below image.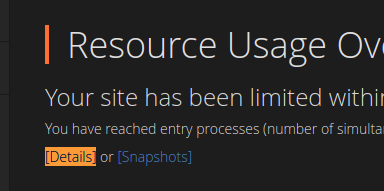 Step 4: After opening that option, you will find the below  statistics sheet with cpu usage information. Here you will find the clear cpu usage of your account.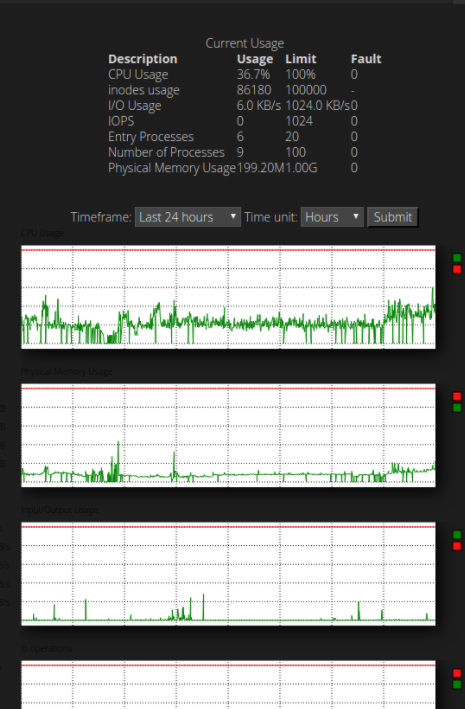 This is the procedure to calculate cpu usage in cpanel.
CPU and Concurrent connection usage is a resource monitoring tool use in cpanel where you can view detailed information about problematic processes and database queries running on the  account and this information can then help you determine or analysis why the resource limit was triggered.The results are represented in the form of graphs anfd tabular data for how virtual memory resources are utilized and the utilization of the memories with CPU usage and The number of processes which are processed with their usage,limit and default data value.And the other usage limit of  input/output usage, processors, physical memory, virtual memory, processes and fault are displayed

You also reduce the CPU usage by following the below steps:
By  Reducing the number of banners and ads from the websites .
It would be better if use of too many scripts are avoided and also if htm is  avoided to handle server-side code (like php and shtml).
And also avoid using https protocol because encrypting and decrypting communications is noticeably use  more CPU-intensive than unencrypted communications. So it is better the avoid https protocol.
You can also  increasr your CPU qoute by increasing the CPU quota.
Looking for something else ? You may want...
Our Windows shared web hosting comes with

Plesk, ASP.NET, MS SQL server and much more.

Best windows plans at cheap price starts-aisa-help with Rs. 99 ONLY.

We provide one of the best unlimited web hosting plans

for both Windows and Linux platform in India.

Unlimited comes with Plesk or cPanel based on your platform.

When it comes to Linux or Windows VPS hosting,

HostingRaja stands the No.1 choice for customers.

Learn more about VPS Plans