How to create and manage mailing lists in cPanel?
Right now we are in the internet world where internet plays a major role in all the business sector. And for this reason today you can find a lot of website around you. And today along with internet and website, email plays an important role in every business and it is a known fact that today Email is one of the important modes of communication in all the business sector. So if you are having a website and you are looking forward to creating and manage your email list through your cPanel then below are the steps that you need to follow.
In your Email hosting mailing lists allow you to send emails to multiple recipients in one go. This feature is very useful when you need to send a newsletter or another update to a group of people.
NOTE: In order to prevent spam sending on servers we have implemented the following outgoing limits for our shared packages (so, if you have a mailing list with 20 recipients, 20 emails will be sent out):
cPanel allows you to create mailing lists in several clicks:
1. Log into your Email Hosting cPanel, navigate to the Email section and click on Mailing Lists: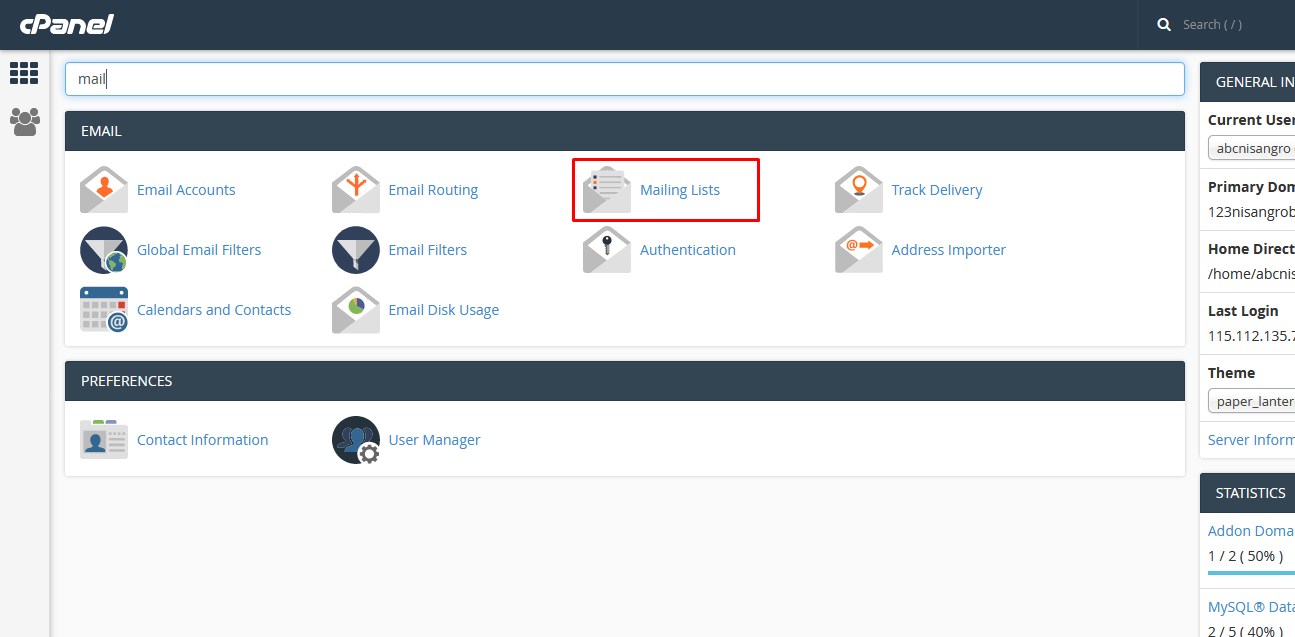 2. In the next window:
Enter the mailing list name in the List Name text box
Select a domain from the Domain menu
Enter a strong password for your mailing list
Select one of the following access types:
Click on Add Mailing List: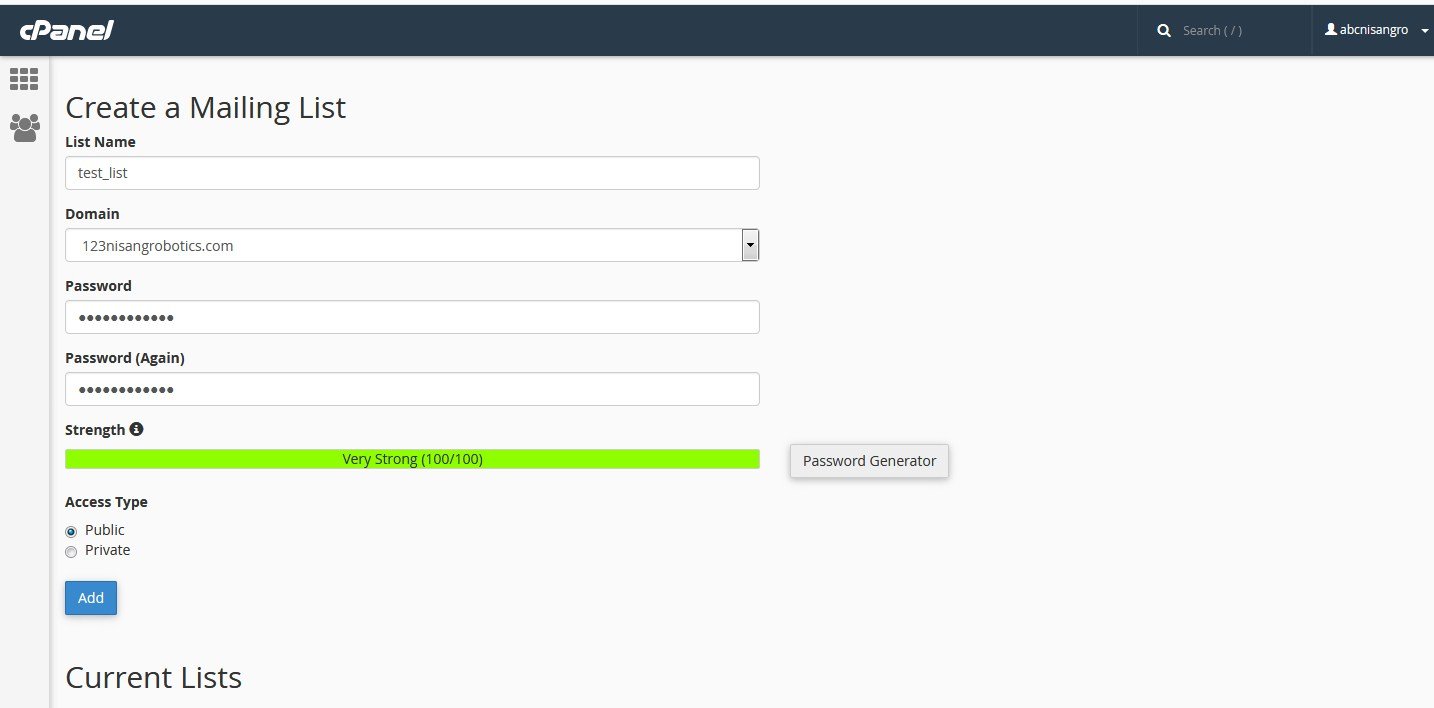 Once done, you will see a message about the successful mailing list creation
Managing mailing lists
All the mailing lists you've created can be found in the Current Lists section:

For the best Email hosting for your website, you can choose our email hosting packages where it gives you the Unlimited Webmail, POP3, IMAP, SMTP access and helps you to handle your email accounts easily. Not only that with our Email hosting service you also get amazing features and unbelievable offers and discounts. Get your Email hosting services from India's Best Web Hosting Provider.