How to Install Applications in cPanel?
In this article we are going to describe how to Install and manage application in softaculous from cPanel shared hosting.
We at HostingRaja provide our customers with pre-installed tool to make installation process of applications such as Wordpress, Joomla, Drupal easier with softaculous app installer in cPanel.
To Install an application, follow these steps:


Login to cPanel of your account.
From the main page of cPanel, locate to Software and click softaculous apps installer.

On this step choose the app you want to install and click it.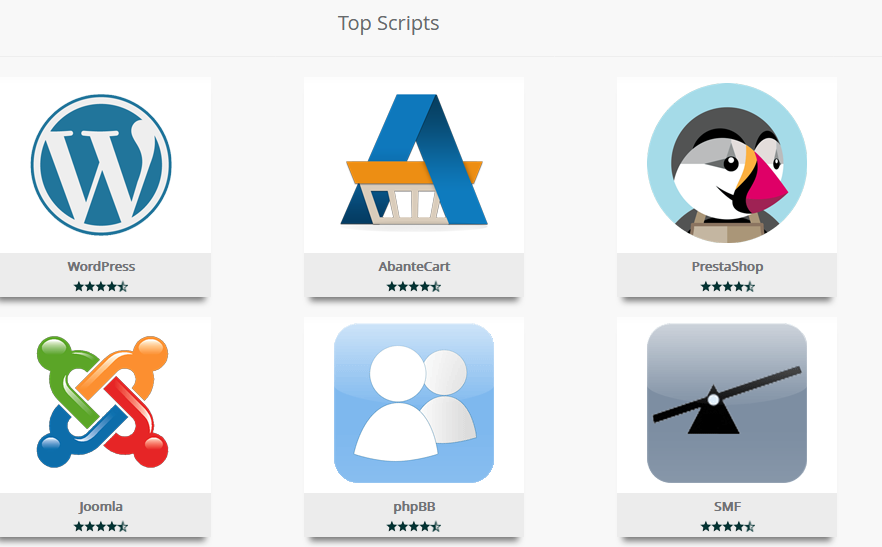 Complete the required field and then hit install.
Follow below steps to Update your applications:


Login to cPanel of your hosting account.
From the main screen of cPanel locate to Softaculous Apps Installer section and click any of the application under categories. The main window of Softculous will appear.
It is not important which option you choose under categories because all options with start with Softaculous App Installer.
From the icon list at the top right corner of cPanel, Hit the button. The list of all installed applications on your account will appears.
Go to the application you want to update or manage, and then click the button).
From the Software Upgrade window, make a note of the URL and path. To generate a backup of your installation before doing upgrade, choose the create backup tick box.
Hit Upgrade button. Do not navigate to any other page until the update process is get completed.