Login: Go to the HostingRaja Client Area using the URL https://www.hostingraja.in/login/clientarea.php. Enter your login credentials to access your account.
Navigate to Shared Servers: Once logged in, find the "Shared Servers" menu on the left-hand side of the dashboard, as shown in the image below. Click on it to proceed.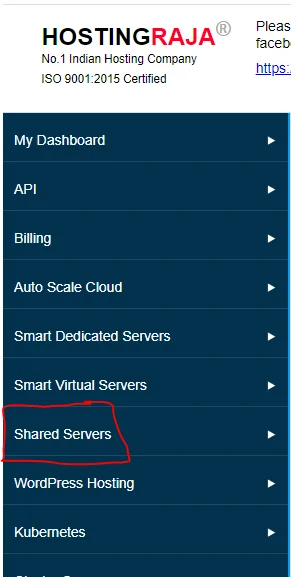 Select Product: From the list of your shared hosting products, select the one for which you want to change the cPanel password.

Access Login Details: After clicking on the product, you'll be taken to its details page. Scroll down to find the "Login Details" section. Here, you can view the existing cPanel username and password associated with your hosting account.
Change Password: In the "Login Details" section, locate the "Enter New Password" and "Confirm Password" fields. Enter a strong and secure password in both fields. It is advisable to use a combination of uppercase and lowercase letters, numbers, and special characters to create a robust password.
Update Password: After entering the new password, click on the "Update" button to save the changes. Your cPanel password will be updated successfully.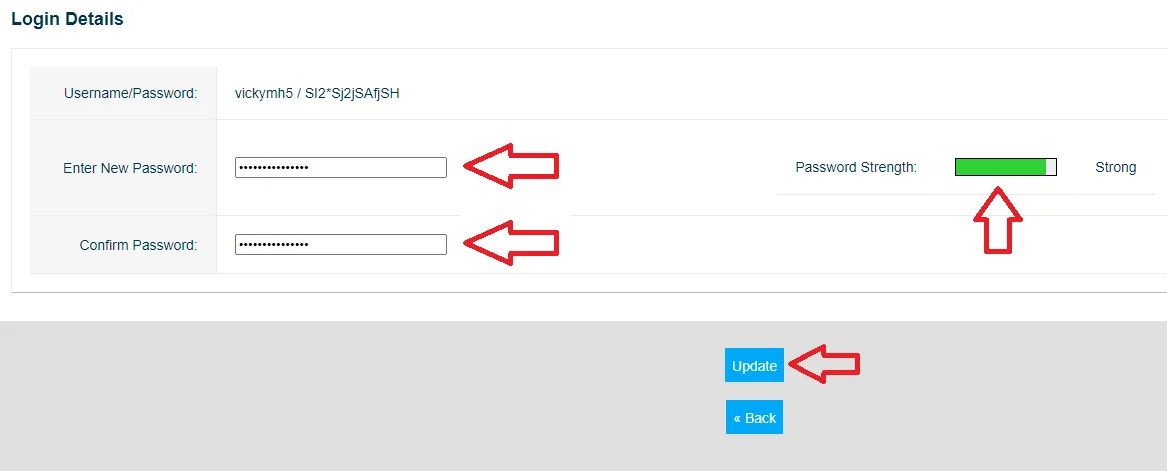 Access cPanel: With the new password in place, you can now log in to cPanel using the updated credentials. Your cPanel password has been changed successfully, providing enhanced security for your hosting account.