Linux - CPU usage exceeded in the cPanel
Generally, we face this CPU usage in the wordpress websites as the websites having more themes, Plugins etc… This issues will appear especially for the websites which are hosted in the shared web hosting server because in the shared server every resource will be consume by all the users who are in the same server.
There are so many reasons from which the CPU usage will get exceed, The reasons are mentioned below, The reasons which we have mentioned below is for wordpress websites because in most of the cases the CPU usage will get exceed from the wordpress websites.
By running a older version of wordpress

Due to un-updated plugins

BY Running a beta version of plugins

Due to lower PHP version

Less PHP memory limits

By Running a resource consumption plugins
Once the CPU usage get exceed your websites will go down and you will find the notification on your cPanel as mentioned in the below screenshot.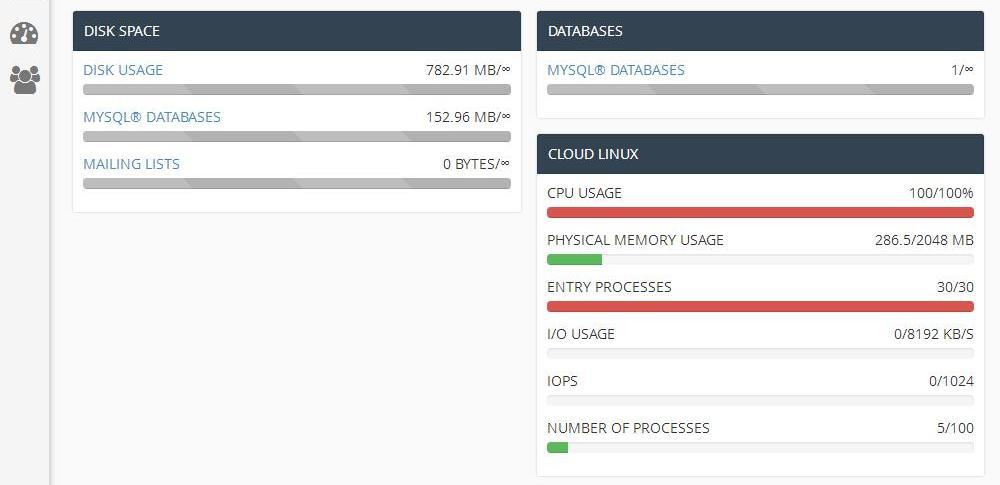 How to resolve the CPU problems in WordPress
Update your wordpress version: If you are running a lower version of wordpress upgrade to the latest version.

Update the plugins: Updating the plugins to the latest version oftenly can reduce the CPU usage

Do not run the beta version of plugins: Always run the stable version os plugins

Use the Higher version of PHP: Always use the PHP version 5.6 and above.

Increase the PHP memory limits: We recommend you to use the memory limit more than 256MB which is recommended.

Do not run the dynamic plugins which will consume more CPU usage.
If you have done all the changes but still you face the same issue you need to upgrade your plan to higher plans called VPS and CLOUD server which are having better CPU power and faster MYSQL connections etc...