How to Configure an email account to send automated emails?
What is the purpose of AutoResponder?
An autoresponder is a computer program that automatically responses to the email sent to it. It will be very easy or quite complicated. Autoresponders are usually used for the purpose of email marketing tools to provide immediate information to their customers and then follow-up with them at the present time intervals.
Autoresponder is an email utility that automatically replies to an email message with a pre written response once that email comes into a particular e-mail or internet address. Autoresponders are utilized by people and additionally by websites that requires responding to user comments automatically.
In cPanel hosting Autoresponder feature permits you to automatically send response messages back to incoming emails received on a specific email account. In HostingRaja we offer the cheapest cpanel web hosting services to our customers.
Steps to create an Autoresponder in cPanel:
Step-1: Login to cPanel
Step-2:  Select Auto Responder from Email section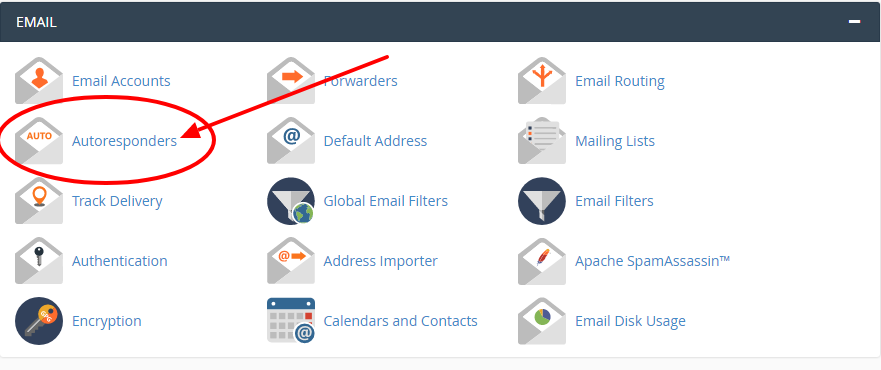 Step-3: Click on Add AutoResponder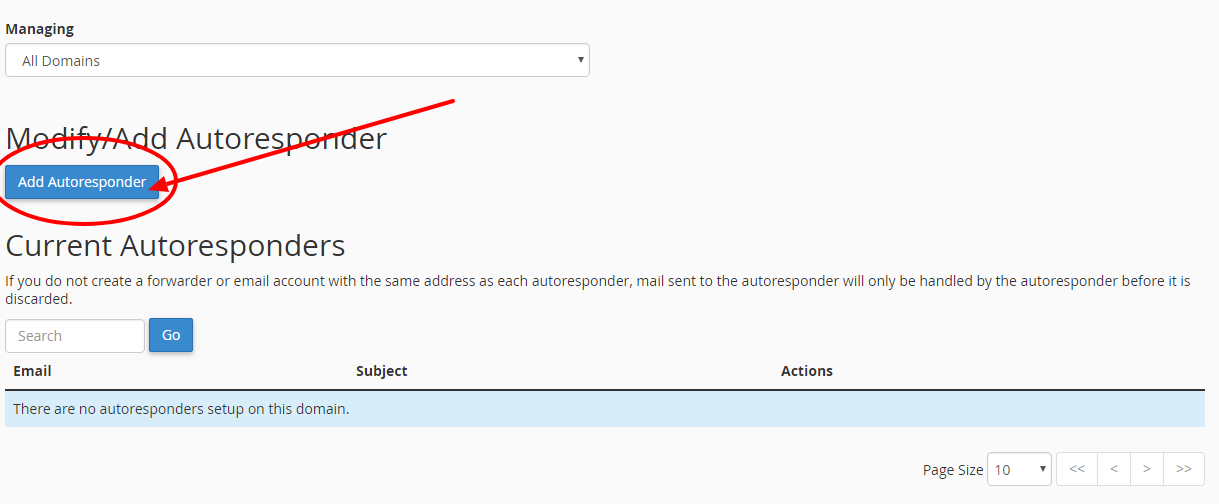 Step-4: On the Modify/Add Autoresponder page, fill the necessary details like:
==> Mention the number of hours to wait for responses to the same email address         
==>Enter your email and domain
==>Fill From and Subject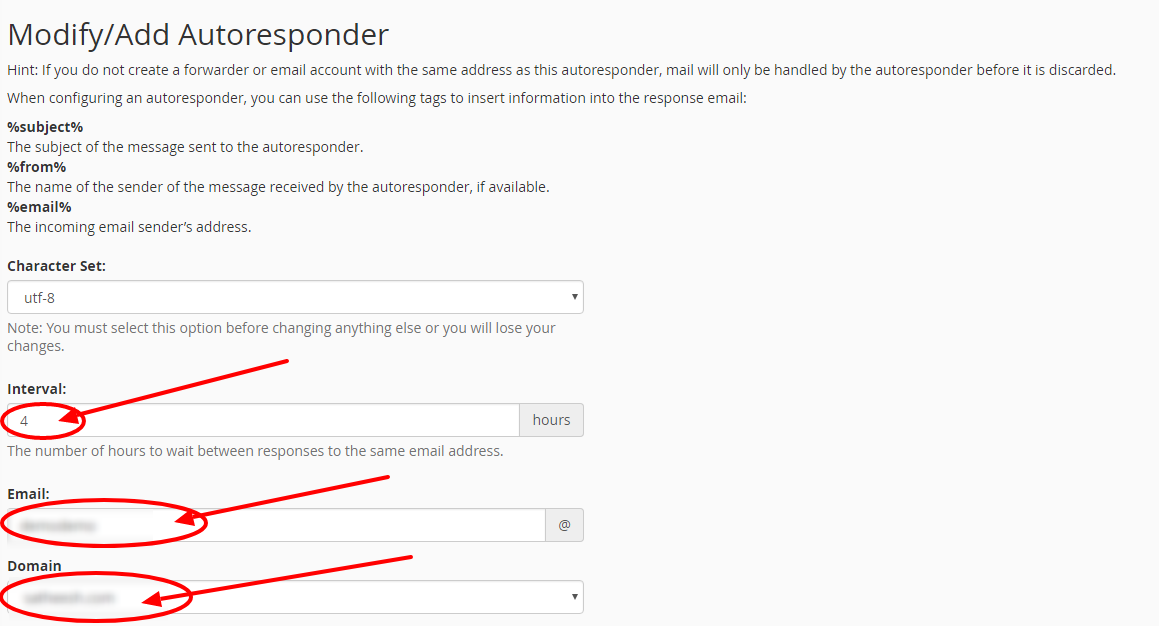 ==>Write the body
==>Select start and stop option based on your requirements
==>Click on Create/Modify button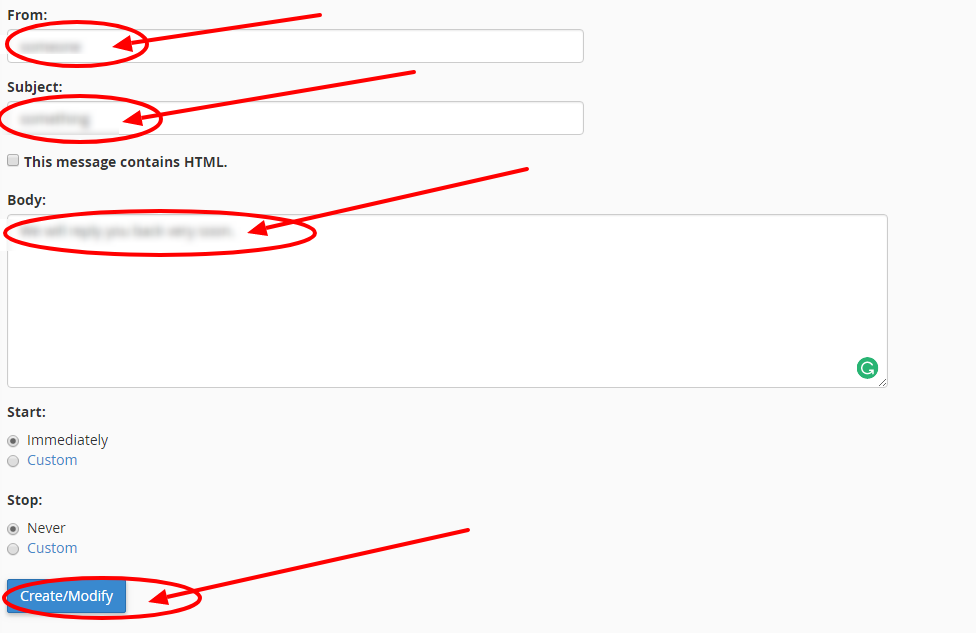 At last, your AutoResponder will be created successfully and you will find it like a below screenshot.