Renaming files and folders in cPanel

There are numerous of programs to install on your web hosting account in order to help create, setup or to add to your web page. These programs are having many files, pages and folders that are included in the file structure of your website. Sometimes you just want to rename those files and folder to make them easy to recognize or remember or remove them from a program on temporary basis.


In this tutorial will discuss how to rename folders and files using cPanel in shared hosting account.


How to rename files and folders using cPanel?
First of all Login to your cPanel account.
In the file section of cPanel. Locate to File Manager and click it.

Once you enter inside the file manager, go to the file or folder you wish to rename. Keep in mind if you are going to rename a folder make sure you have not gone inside that folder. Right-click on the file or folder you want to rename and choose the rename option.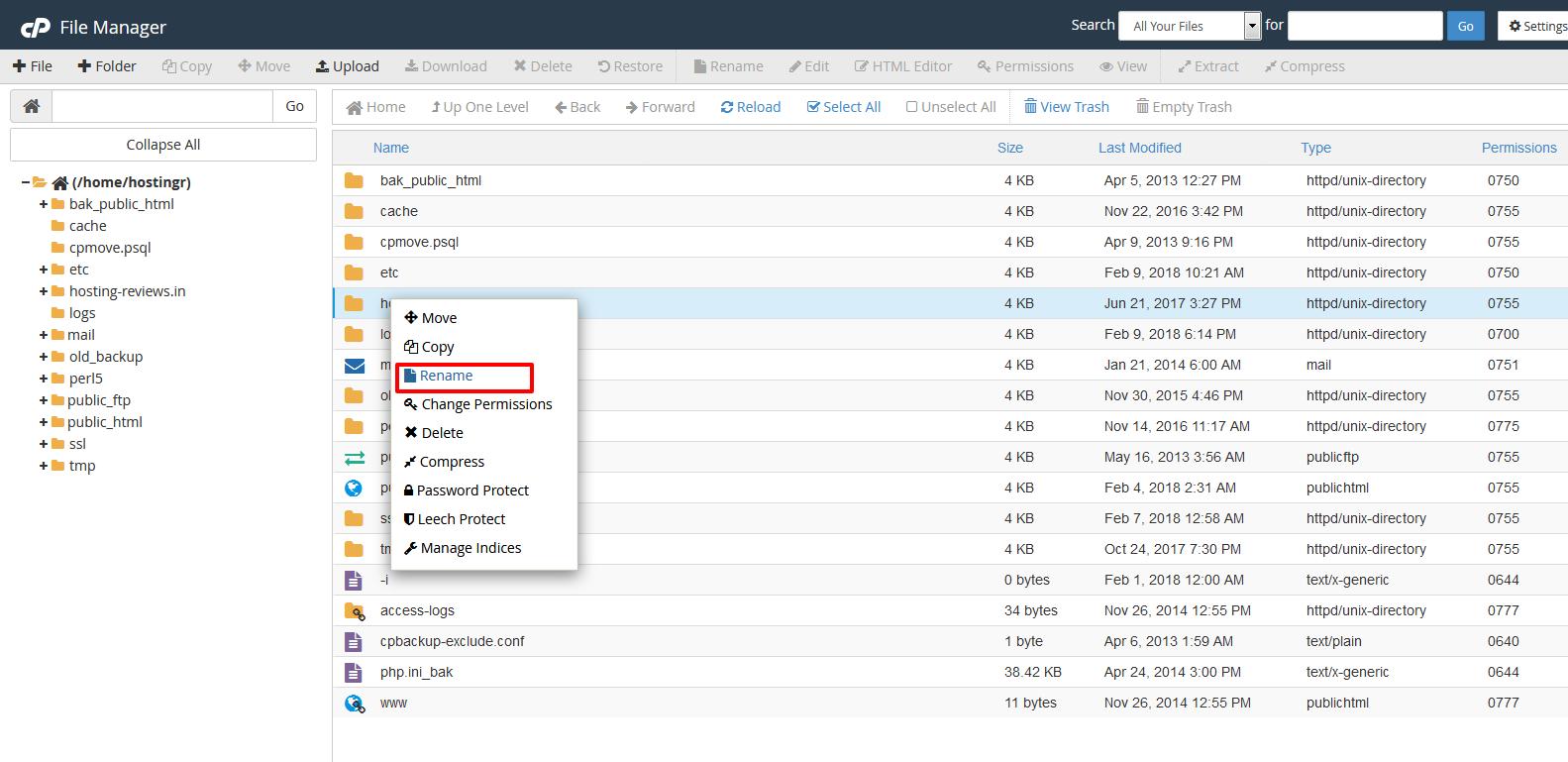 Type the new name for file of folder.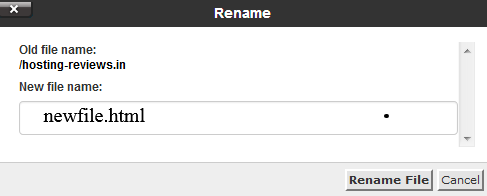 Once you are with the new name, click the Rename file option.

You will see the new name of that particular file or folder.
Still Looking for more help? Don't worry our support team is here to help you. Get in touch with our support team now.