How to Update Contact Information in cPanel?
What is a contact information in a cpanel?
Contact information in a cPanel is used to update your cPanel contact information. Cpanel will only require you to use the email address, where you can be reached for important system notifications. Such as change of preferences, password changes, disk quota warnings, external logins and much more.
What is website hosting cpanel?
cPanel is a great, customizable control panel, that successfully withstands the test of your time, and has an active community behind it. Best cPanel hosting will assist you to overcome any issues or difficulties that arise throughout its use. The popularity and widespread use of cPanel are also due to the fact that it's an easy interface which will be simply understood by first-time users. You will be able to access the cPanel installation by the means of a web browser. The address of the cpanel will be provided by your server or by website hosting provider.
Steps to update your Contact Information in a cPanel:
Step-1: Login to Cpanel
Step-2: Select the Contact Information from Preference section

Step-3: On the Contact Information page, fill the details such as:
==>Enter an email address to receive account notifications
==>Enter a second email address to receive account notifications
==>You can also add an access token for Pushbullet
==>Add click on Save button
Note: You may use an email address on a domain that this server hosts. However, it is better not to use because you may fail to receive messages when the server encounters problems.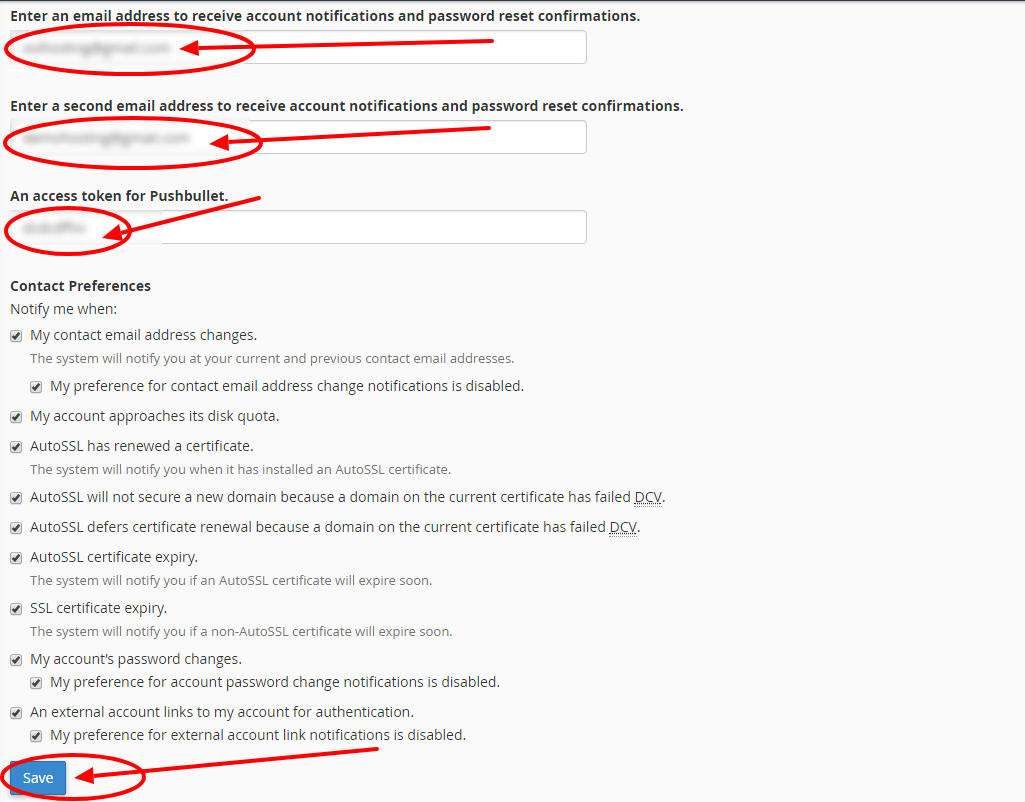 At last your contact information will be updated and will look like the below screenshot: