How To Deny or Block a range of IP addresses?
A website is one of the ways where you can easily get connected to the people across the globe. And if you have a website then it is one of the best platforms where you can showcase your skills or your business products and services to the people on the internet and also to the world. Today you can find that websites are been used in all the business sectors.
Today one of the biggest concerns of website owners is that- to their website, they will have annoying visitors, site scrapers, or spammers, etc where you don't want them to access your website content. So in that, you can block those bad visitor by IP address. Today you can easily block any IP address through whm cPanel in your Web hosting plans.
Here is the information on How to deny or block a range of IP addresses:
>>> Login to cPanel
>>> Go to security
>>>  Click on IP Blocker

>>> Add that IP to Add an IP or Range
>>> Click on Add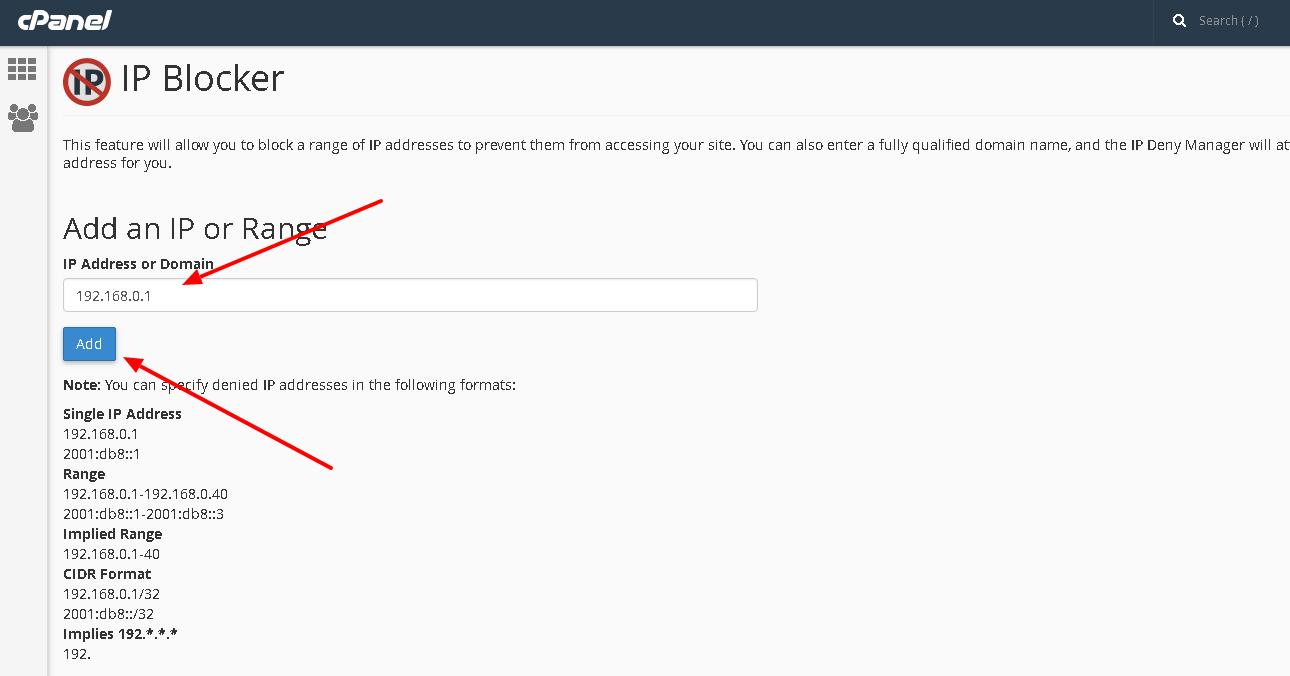 You can find the blocked IP's in the Currently-Blocked IP Addresses tab.

Get the best cPanel hosting from HostingRaja at an affordable price. Not only that you also get amazing features offers and discount only at HostingRaja.