How to Manage subdomains in cPanel
With the help of subdomains you can create catchy addresses and easiest procedures access important areas of your website. To give an instance you can create subdomain for all the images of your website known img that can be accessible through via the URL img.yourdomain.com instead of www.yourdomain.com/img
Many website owners use subdomains for mobile version of their website, forum, community, blogs etc. Subdomains can be easily created using cPanel.
How to Create Subdomains?


Below we are going to discuss about the process of creating subdomain in cPanel:
Locate to domains area in cPanel and click subdomains.

Enter the desired name for your subdomain and choose the domain to create subdomain. Once enter the name of the subdomain it will create the folder for newly created subdomain in your public_html file.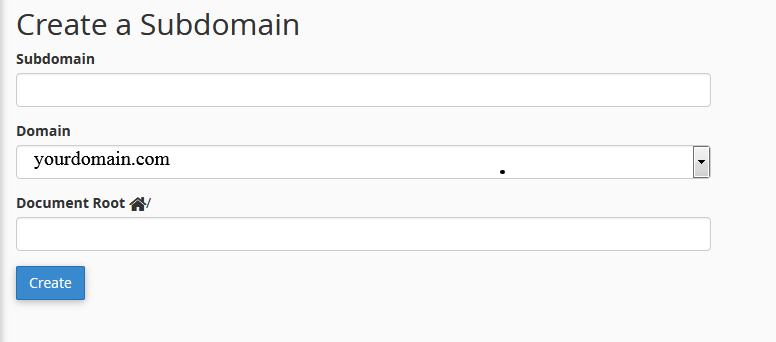 Hit Create button and you will see a message saying that "has been created"
Note: It may take up to 24 hours for your newly created Subdomain to visible on the web.
To Redirect Subdomains from cPanel
In the domains section, hit Subdomains.
Locate to Modify a Subdomain section, click manage redirection next to the subdomain.
Enter the url you want to redirect your subdomain to and then click save.