Create a Site for Advisor


Setting up or creating a website while starting a business is much essential. The one and only reason behind is that you can get more customers for your business with a website and your potential customers can get all the information about your services and products in just one click. If you are planning to start an advisor business the you should create your own website so that you can provide online business to your potential customers.
These days due to the increase in Internet usage, many users search online advice for their business as well as personal use. If you are having a website possibly you can provide advice to those users through your website.
Working as an online business advisor is revolutionary innovation. These days due to high competition online it is normal for business owners like you to get advice from experts online. Due to digitalization, Internet has become one of the best to find any information as well as advice, so if you are having a website for your business you can users from search engines like Google. There are many importance of creating a business advisor website:
Reaching a Broad Audience
By creating a website for your business advisor consultancy or firm you can each wider audience. Nowadays Internet is used by millions of peoples and most of the small business owners are looking for advise for their business. Creating a website mean you could possibly reach these otherwise unreachable customers and users.
Anyone, Anytime & Anywhere
One of the biggest importance of having website for your advisor business is your details and information can be accessed by anyone, anytime, anywhere. No matter where the users are , they can easily access your website and get advice from you anytime.
Once a website is created, you can keep your website fresh and up-to-date to be accurate to your business and services and by doing this potentially you can get more sales and visitors to your website. Everyday you can write something new and informative on your website for your potential visitors.
Establish Yourself as an Expert
With a website you can establish yourself as an expert advisor in any field. Once your website become popular and your start getting huge visitor on your website, means you can give advice to thousand of visitors everyday.


HostingRaja Website Creation Plans & Pricing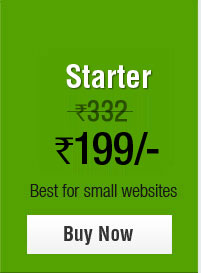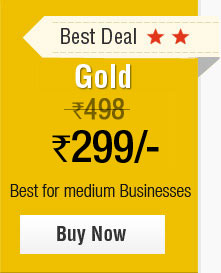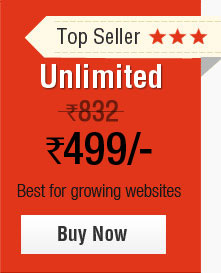 At HostingRaja we have 3 different plans with different pricing and features:


Starter Plan - Our starter plan is best suitable for small business website, if you are just starting out as an advisor you can opt for this package. The main features of this package includes 1 domain name, 500+ templates to choose from, 5 email accounts, and 1000 MB bandwidth.


Gold Plan - Our Gold package is best suitable for medium sized business and contains 2 domain names, 500+ templates, 10 email account, 5000 MB bandwidth and many more. If you think you have established yourself as well-know advisor you can opt for this package.


Unlimited Plan - Our Unlimited plan is best for growing website with huge traffic, it contains 5 domain names, unlimited email accounts, unlimited GB of bandwidth and many more. You are already getting huge customers to your business you can opt for this package.


You can select the best suitable package from above to create website for your advisor business.