Create a Site for Travel Business



In today's world of high connectivity, it has digitalized the world with travel website and applications, it has become easier for travel planning as well as booking. As the speed and availability of e-commerce have increased, travel booking has become much more convenient and easier.  There is an increased number of websites created which has made it difficult for the travelers in comparing the different options that are available online.
Create Responsive Website for Travel Company
Suppose one logs into a travel website for researching about the booking but the website is taking too long to load. Or if the images aren't being displayed properly on the website and one cannot read the text on it. Even the navigation tabs are not functioning properly and drop down menu don't drop. When the website is tried on a mobile or a tab the same problem is arised. Due to all these frustrations, the potential customers may leave the website and go. Hence creating a site is an important factor, especially if you are dealing with a travel.


Use Sitepad Level theme to Create Website
When you purchase a plan from HostingRaja you will be provided with many exciting features and benefits. Business owners are mostly benefited when choosing an option of create website. In order for a business to prosper, website is the most important thing.


Benefits of Choosing HostingRaja Create Website Option
Pricing is Cheaper
Hiring a web designer can be an expensive task as they can charge a large amount of money.


No Coding and Programming Required
Designing a website needs knowledge about different types of programming language. But when you choose our create website option you will not be required to know any coding skills.


No need of Graphic Designer
It must be known to all that a good website has captivating and beautiful images and graphics and if someone wants these images on their website needs to hire a graphic designer which can be very expensive. However choosing our website builder option you will easily be able to add the images as well as HQ graphics according to your need without paying an extra penny.
These were some of the benefits of choosing HostingRaja create website option. Contact us today to create a beautiful travel website.

HostingRaja Website Creation Packages and Plans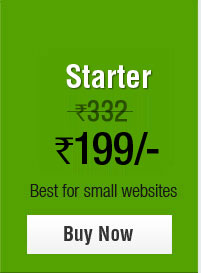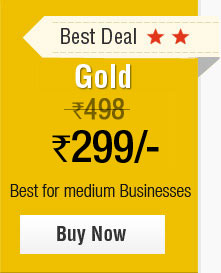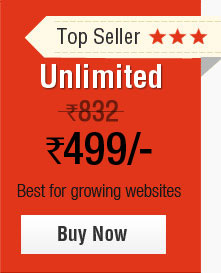 Starter Plan - This is the plan which is best suited for small businesses. Some of the features included are 1 domain, more that 500+ templates to choose from, website analysis, 5 email ids and much more.
Gold Plan - This plan is best for medium businesses. It includes 2 domains, 500+ templates to choose from, 10 email id's and much more.
Unlimited Plan - the Unlimited plan is suitable for growing websites. It includes 5 domains, 500+ domains to choose from, create unlimited email accounts and much more.

You can choose the most suitable plan to create your website and make it visible over the internet.