How to Find a Reliable Windows Dedicated Host?
Finding a best and reliable Windows Dedicated server host for your website could be a task. But once you find a reliable hosting service provider it will be a cheerful moment for you. Before finding the reliable dedicated server host for you, let me make simple what best or reliable means. It is an instinctive term. In order to find reliable and best dedicated server, first of all you need to understand your needs, search for a web host who suit your specific needs, before making and decision.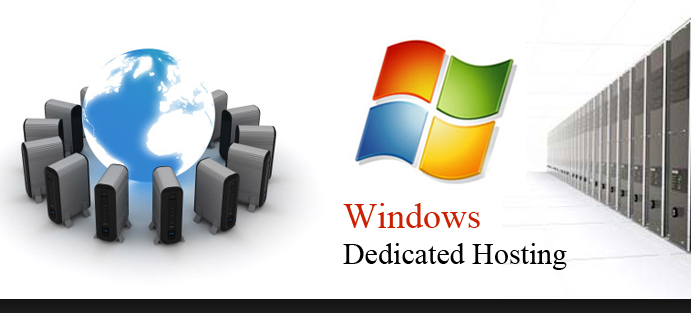 Finding a Reliable Dedicated Server Host: Few Things to Look for
There are few factors you need to consider before finding a reliable Dedicated Server host. Few of them are list below:


Understand Your Requirements: Before hunting for a reliable dedicated server host, you need to understand your requirements, like what kind of website you are going to host, what software you need, how much traffic you are expecting, etc. and once you are ready with your requirements you can go ahead and start searching reliable Windows Dedicated server host for your website.
Quality Technical Support: Selection of reliable Windows Dedicated server providers begin with confirming that even if the hosting service provider has expert and skilled team of professionals to rectify the technical issues and troubles that may occur. Even if you require a small help or big help from support team, the availability of a quality technical support team is a sign of reliable service provider.


Easy to Use Control Panel: it is crucial that the service provider you are going to choose provides you an easy to use control panel with user-friendly interface. Plesk panel is mostly used control panel for Windows Dedicated server. This is another good sign of a reliable hosting service provider.

Uptime Guarantee: For Windows Dedicated servers a 99.99% uptime guarantee is essential. Associating with several clients and online businesses, your organization reputation relies on how reliable your web page is. Opt for at least 99.99% uptime. By opting for this you will always have peacefulness and also this will keep your website safer from going offline and down.
 
Why Choose Windows Dedicated Server from HostingRaja

HostingRaja is one of the top-notch and reliable Windows Dedicated server Hosting in India, proud to host more than 1,50,000 websites in India. HostingRaja have huge expertise in providing quality Web hosting solution at affordable rates. Our whole IT infrastructure is designed using cutting-edge technologies for your business and website uninterruptedness.

 
Looking for a reliable but Cheap Windows Dedicated Server plan? No worries we are here to help you.
Get it touch with our sales team today at toll-free: 1800-258-8000 with your requirements.