Main Difference Between the Cloud vs Physical Server for Better Performance
There is a huge growth in the number of business and organizations getting on the web and due to this numerous of different solutions are now being offered by the web hosting industry in order to help them by providing right solution based on their needs. In case you are a startup business you have two major options to choose - Cloud hosting or dedicated servers (Physical server).
If you opt for Cloud server hosting you do not have to purchase or maintain any kind of hardware because everything will be taken care by hosting service provider, while the website owners rent or purchases the web server, software, other necessary resources from the hosting service provider in dedicated server hosting environment.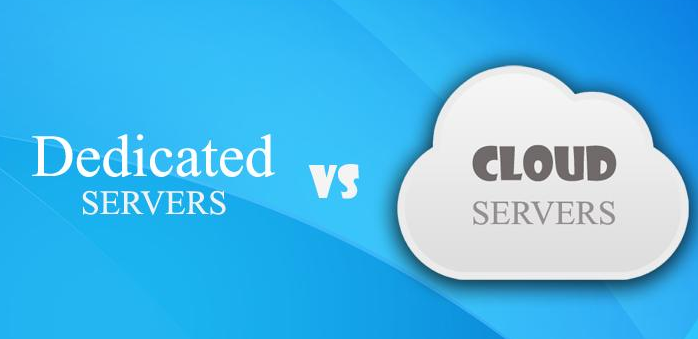 In order to decide which is the best suitable choice for you, it is crucial to comprehend major differences between these two options so that you can make right decision:


High Availability
In are on Cloud you will never face any downtime because in case of any issue, one of several nodes will takes the overload of crashed node automatically without any downtime. If you are using dedicated server, there will be chances of downtime and hardware crashes because there is only one server to share the load.


Deployment Speed
In cloud based server platform you will find deployment speed, you can have resources on the web in just few minutes. But it is not case with dedicated or physical server because it takes quite longer to have resources on the web.


Safety and Protection
On Cloud based environment is highly secured and protected because Cloud hosting companies ensure data protection and security via dedicated IT support, safety, encrypted solutions, use of firewalls, automatic backups.


Whereas in Dedicated server hosting, you yourself have to take care of necessary steps from managing server resources as well as upgrading your physical server to protect your sensitive or mission critical data of your business.


Cost-effectiveness
Pay per use billing is one of the biggest benefit if Cloud hosting server, that means you only have to pay for the resources you use. In a cloud based server resources like data transfer, databases storage, web space are little bit costlier but in comparison to physical server it is much cheaper option.


Server Monitoring and Technical Support
Cloud server comes with server monitoring, alerts, and dedicated support. Whereas setting up a dedicated server and getting technical support for dedicated server is little difficult, and also getting support for dedicated server can be much costly.


Should I Opt for Cloud or Physical Server?
Choice of a server totally relies upon your business or individual needs and motive. A Cloud based server is perfect choice for eCommerce websites and online stores with changeable needs, as well as cost effectiveness of cloud server matches best to small and medium businesses.
However in case you are looking for higher performance, reliability, flexibility and complete control in that case dedicated server is the ideal option for you.


How Can HostingRaja Help?
As we said, determining the best suitable solution will totally depends on your needs and business objectives as well as your long-term goals.


We are here to help make certain you find the best suitable solution for your needs. To know more about Cloud Server and Physical or dedicated server choices and to know how we can help you for your business needs - get in touch with us today.