Disabling auto log off in Windows

What is Windows auto log off?
Automatically log off option use to disconnect the RDP user automatically, if the user is not active for a specific period of time.
Your RDP connection will disconnect automatically in windows web hosting, once it reaches the ideal session timeout limit.
You can disable this option if the RDP connection gets disconnected repeatedly.
How to disable auto log off in Windows Server?
Login server using Remote Desktop application.
Click on Start button.
Search and Click on Edit Group Policy

In your group policy console, navigate to Computer Configuration >> Administrative Templates >> Windows Components >> Remote Desktop Services >> Remote Desktop Session Host >> Session Time Limits

Double Click on "Set Time Limit for disconnected session".
Select "Disabled" option and click on Apply.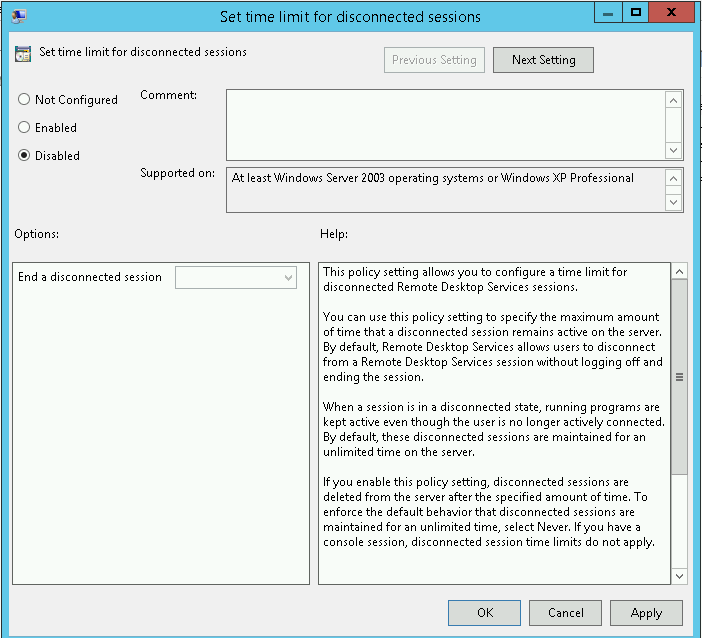 You can enable this option if you want to disconnect the user automatically from RDP with specific interval time.