How do I change Nameservers for my domain?
Changing your nameservers is an easy and straightforward process:
Login to the client area at http://www.hostingraja.in/login/
1. Click on the 'My Domains' tab.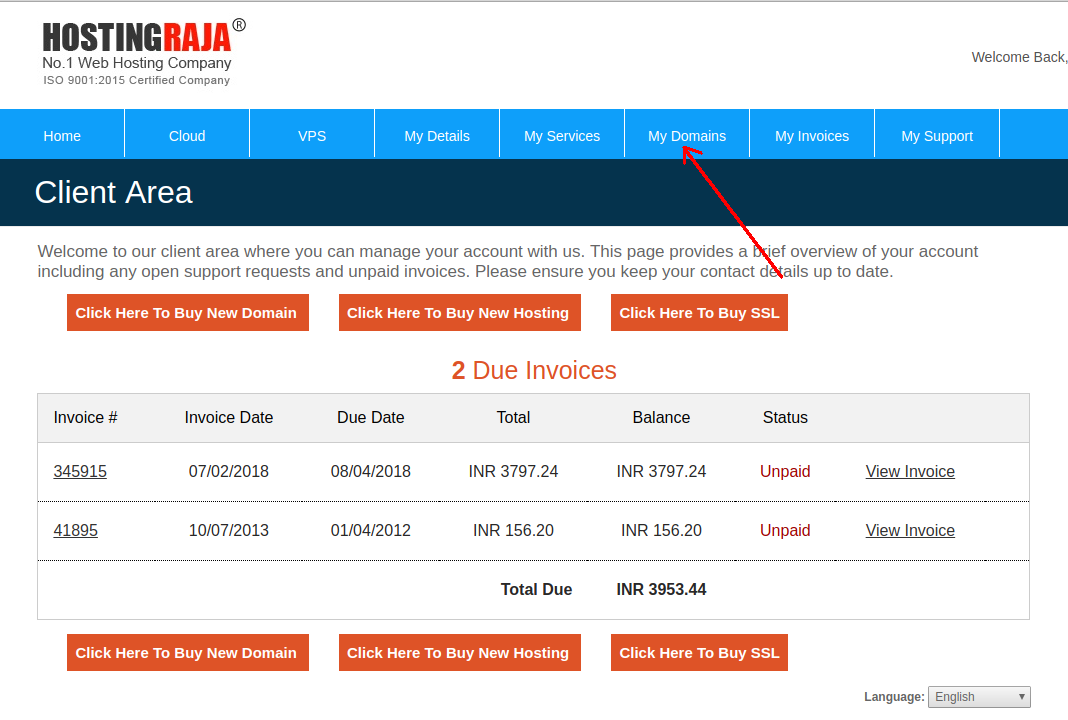 2. Click on the 'edit' button of the domain india name that you'd like to change the nameservers on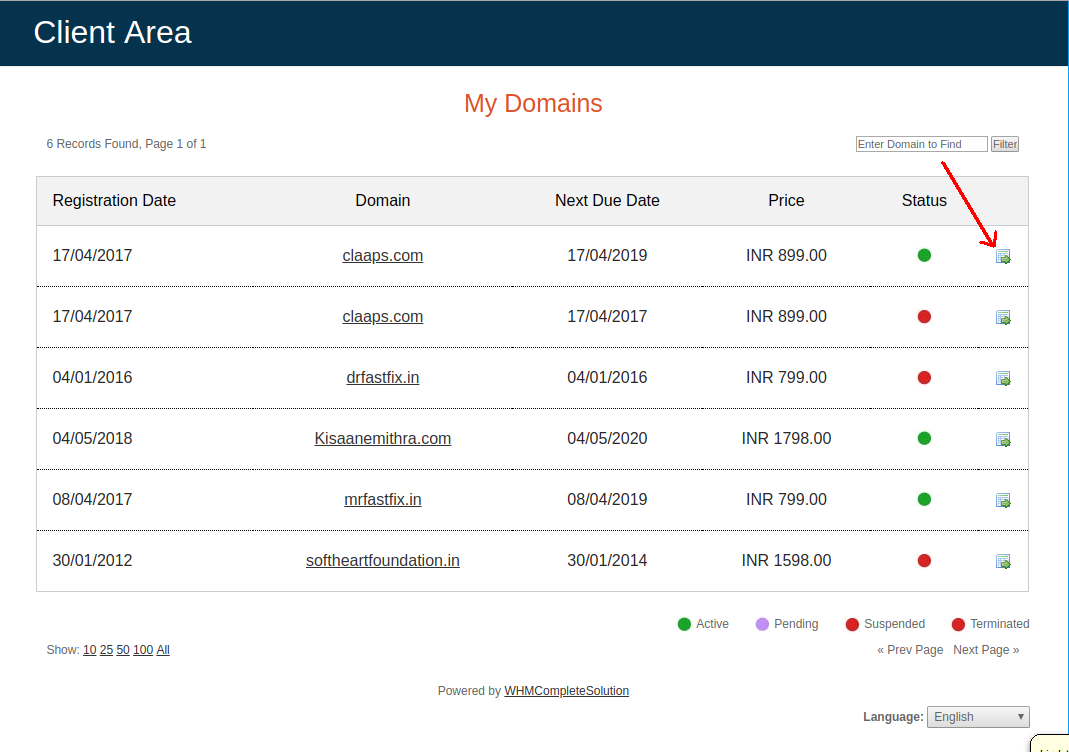 3. Enter your new nameservers into the Primary and Secondary nameserver fields and click 'Save Changes'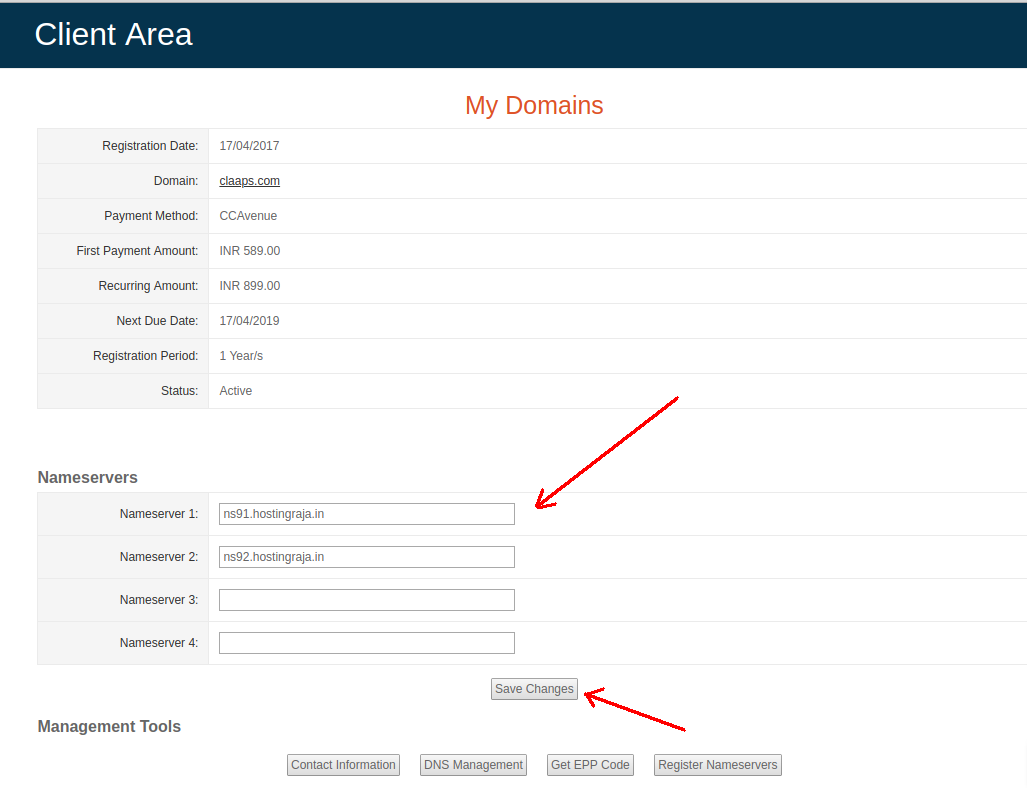 Your nameservers will be updated immediately. However, you will need to allow up to 3 days for the new nameservers to propagate.
If you need any assistance in this regard, you can contact us at http://www.hostingraja.in/support/