Domain DNS already exist error message in cpanel
Currently if you look around you will find that most of the website are build through WordPress and most of the website owner like to use WordPress hosting for their website. Because in WordPress it is quite easy to manage and handle your website. And to use WordPress hosting you no need to be an expert. And today if you want to reset your WordPress admin password you no need to worry. You can change your password by your self by following the simple steps given below.

When trying to add a new register domain name in Cpanel as an addon, you may get an error like this.

Account Creation Status: failed

Sorry, a DNS entry for example.com already exists, please delete it first (from all servers in the DNS cluster)

This means that a DNS Zone File already exists for this domain.

Cause => If the register domain has been added to the same server and removed for the reason and if you try to add same domain the error reflects.

To fix this do the following:

Click Delete a DNS Zone (in the WHM left-hand menu)

Remove the domain name you are trying to add.

Reattempt the Domain creation.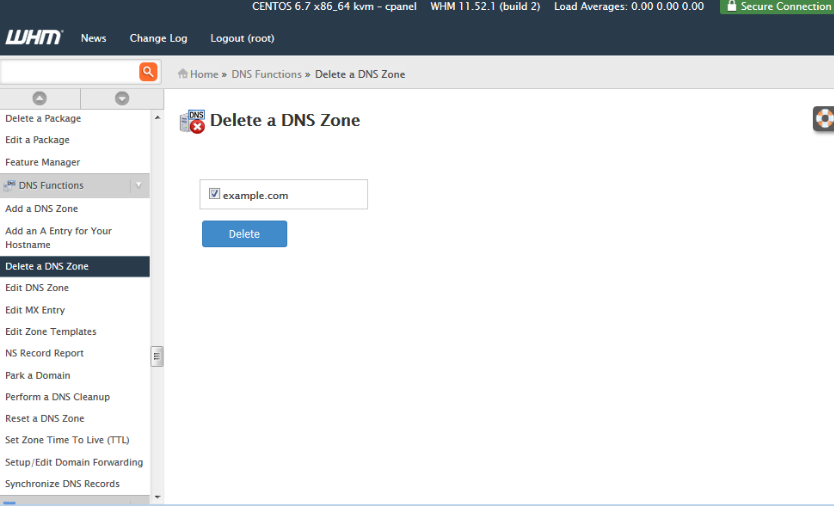 Warning! Make sure you are deleting the correct DNS Zone and it does not contain settings you need. There is no way to undo the deletion nor restore the deleted DNS records. After you delete the DNS Zone, you will have to recreate any custom settings in the new DNS Zone.


Do contact support team so that we could provide further assistance.


Get your desired domain name for your website from HostingRaja at an affordable price. And if you choose our Gold and above hosting plan then you get a free .in domain name. Not only that we also provide web hosting offers upto 55% with amazing hosting features. So what are you waiting for get your desired domain name from India's #1 hosting provider.