Mails are not reaching the Hotmail, and are reaching when replied back
Solution- It seems that the IP is blacklisted with the microsoft hotmail server. When this problem happens,We can not do anything about this. We will send the delist request to hotmail team. They will take up to 2~3 weeks time to respond or take action. This issue can happen with any of the hosting plan, You have. This document is applicable for both Linux hosting and Windows hosting customers.
A person was facing some issues with the mails with hotmail. Whenever he is trying to send the mail to hotmail domain it is not being delivered. In the other end he was trying to send the mail back to the client domain he was able to receive. When he was trying to reply back to the same received mail it was able to reach the inbox successfully.
What all are the possible issues with cloud hosting provided by HostingRaja
Cloud mail server was not working ?
This possibility will be vanished out as in the second case the replied mails were reaching successfully.
IP blacklisted ?
Yes this can be the correct diagnosis as there is a possibility of IP being black listed as the said issue was only with the hotmail.
Solution : The IP has to be delisted.
Send the request to the Microsoft to delist the same.
The link to reach this was
https://support.microsoft.com/en-us/getsupport?oaspworkflow=start_1.0.0.0&wfname=capsub&productkey=edfsmsbl3&ccsid=635670352520199342&wa=wsignin1.0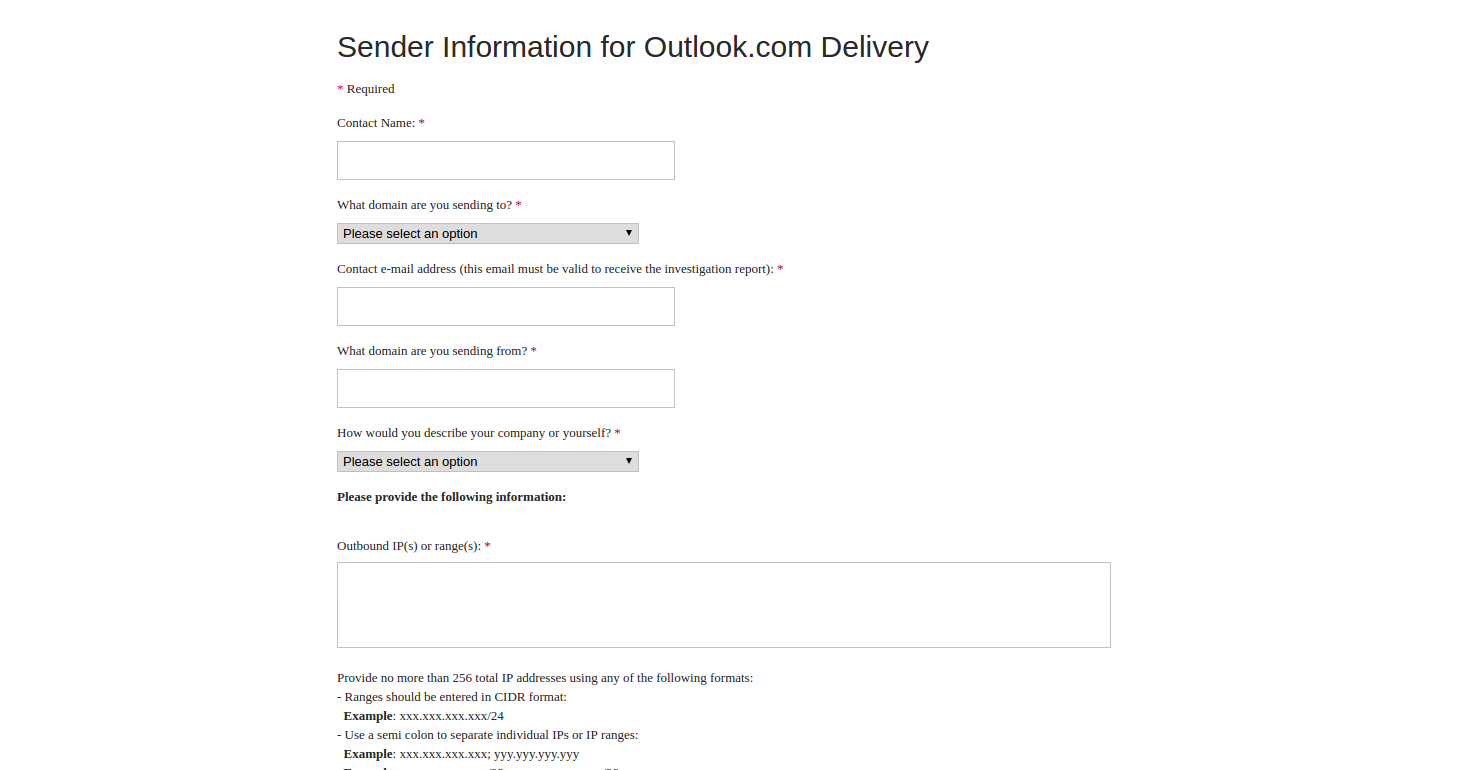 1. Enter the Contact name.
2. Select the domain name as hotmail, outlook.com etc.
3. Enter your domain name from which you are sending the mail.
4. Select the appropriate answer for your roll.
5. Enter your IP.
6. select your hosting type.
7. Mention any particular error message if you are receiving.
8. Enter the URL of your website
9. Enter the captcha and click on submit.
Try after sometime and check with the issue. If mails are reaching now the issue is resolved.