How to set Email Signatures in WebMail
What is Email Signature?
An email signature is a block of text which is added to the end of an e-mail message that you have sent. Basically a signature is used to provide the recipient with your name, e-mail address, business contact information, or Web site URL. But some people will use it to sing off their email message with a closing statement, funny quote or other messages. A signature file, or sig as it is often called, and it can be easily created in most e-mail clients. If you have created any custom email signature then you will have the option to attach the signature to all your outgoing emails, or add the signature in specific outgoing e-mails.
So if you are having an email signature then it is like handing a person a business card every time you send an email. It also helps you to look professional and also helps you to showcase your company's personality. Today email signatures is an extremely valuable tool and also very simple to implement.
Roundcube
1. click  "Settings" at the top right side of the page.
2. In the Settings page, click on the "Identities" Tab.
3. Double click on the email address that you want to create a signature for.
4. And add your signature.


SquirrelMail
1. Open SquirrelMail application which provided by website hosting provider.
2. click on the options button.
3. Kindly click "personal information"
4. the next screen you will be able to insert your signature.
 
Horde
Kindly follow the below  Horde WebMail steps:

1. Click mouse over the gear icon, then Preferences, then click Mail: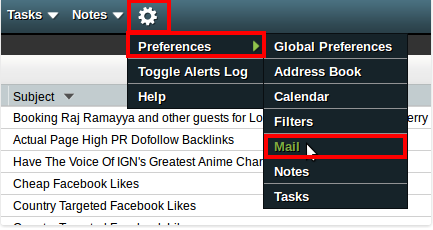 2. click on the section labeled Personal Information.



3. Fill the Personal Information.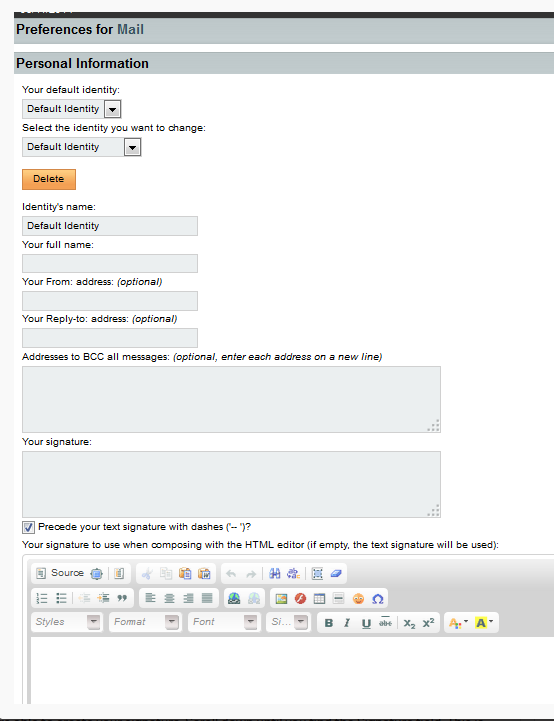 4 .leave the HTML editor blank, then the text signature will be used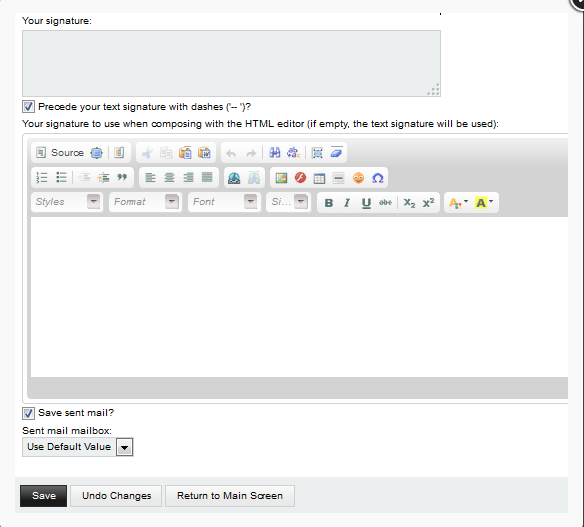 5 .Below is a screenshot of the email signature displaying in your email when you create a new email message. We are also providing hosting with unlimited emails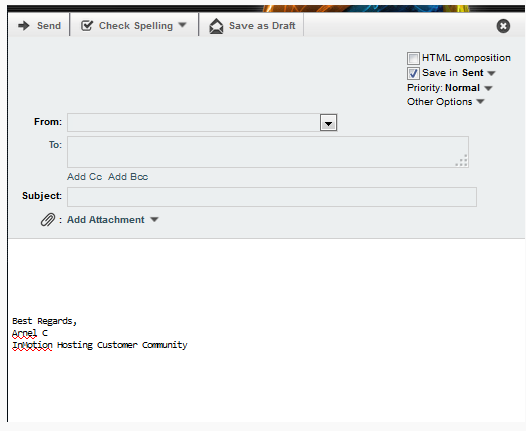 Here are some of the reasons why email signature is important:
1. Legitimacy and Professionalism
Having a well designed and attractive image of your company then it shows the recipient that your business is well established.
2. Branding
A signature is one of the right and the perfect opportunity to a brand every message you send. And it also establishes and reinforces who you are as a company.
3. Brand Recognition
By having an attractive and unique email signature for each employe on your team you create brand recognition in every person to whom your employees send emails.
4. Digital Business Card
Email signature is also known as your digital business card. And it is one of the right ways to get connected with customers and convey your openness to communication.
Get the Dedicated Server offer here