How to set up a catch-all email address
What is a catch-all (wildcard)?
==> A 'wildcard' email account accumulate all messages addressed to non-specified usernames for that domain. This means that any email sent to your domain name that is not still set up to be an email account or an email alias will be sent to the catch-all address for your account. This allows you to hold any emails sent to the misspelled email address.
Say that when customers send you emails that are misspelled or misaddressed then you cloud be losing your business. But today luckily there's a way to capture these messages sent to your personal emails address which is known as a Catch-All email account.
With the help of Catch-All emails every message that include your domain name is caught and delivered to one central main mailbox which you have selected. By this way you will never miss out on a potentially important email message from your customers.  
So today if you are looking to set up a Catch-All email account then all you need to do is just choose one of network solution email packages and over there you need to select Catch-All email option with a small yearly fee. Now your email account will then "Catch all" the email messages that is been sent to your domain name and then it redirects them to a mailbox where you can decide whether they are worth keeping!
For example:
Your email address is This email address is being protected from spambots. You need JavaScript enabled to view it.
But a customer misspells it This email address is being protected from spambots. You need JavaScript enabled to view it.
Then here the email will still be delivered to This email address is being protected from spambots. You need JavaScript enabled to view it. only if you have signed up for Catch-All email account. And if you are not using Catch-All email account then you may never know what you are missing like- new customers and request for business, etc. So what are you waiting for setup your Catch-All email address today and ensure that even small errors in your email address don't cause any big problems for your business.
How to set up a catch-all (wildcard) email address

1. Login to cPanel account.


2. Navigate to Mail section >  From there click on Default Address menu: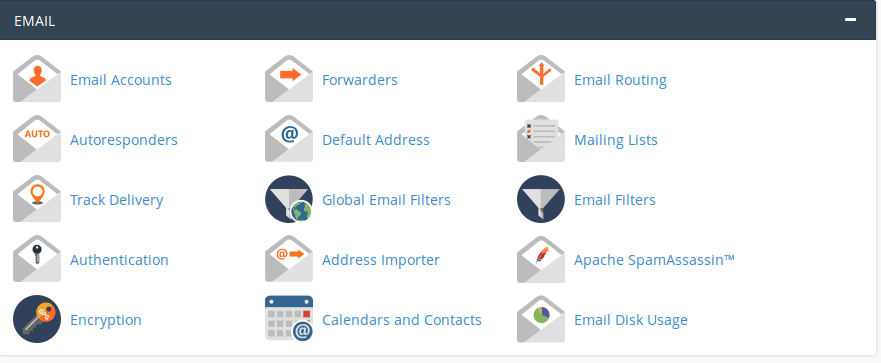 3. Click on Default Address choose a domain name from the drop-down menu, check option Forward to an email address and enter an email address to which emails you want to forward: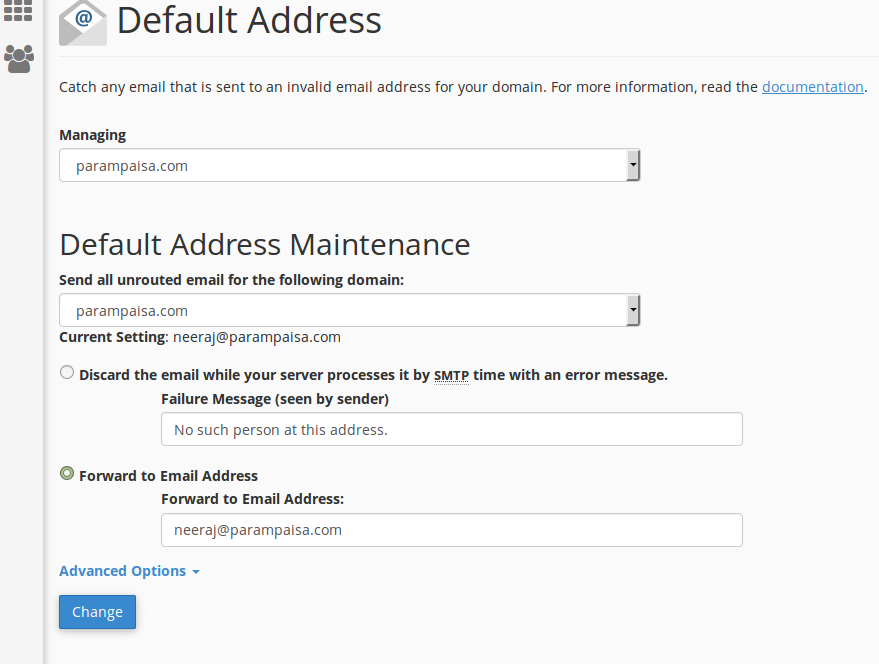 4. After that click on change to save changes.

Get the best Dedicated Server here