Client wanted to check the status of each of the mails
In the Linux Dedicated Website server whenever the client sends the mails. Some may reach in no time and some may undergo some delay and some could fail to reach so. The reason behind this could be because of numbers of scenarios.
Sometimes client claims that he was expecting a mail but is not reached yet. At this point of time the status of the each mail can be seen from the mail queue management. The procedure to do the same is as explained below.
There could be again two ways of doing it. One is by navigating to the page as mail queue management and other by accessing the mailq by ssh.
For the first method it's a quite simple task. Just log on to the client' WHM panel and search for the mail queue management.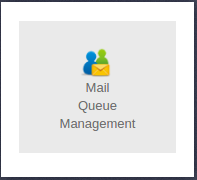 You can see the number of mails on the list. You can perform the number of operations like deleting the mail and force sending the mails etc.
You can access the mail log using the ssh login.
Login into the ssh
Type mailq. Once you type the mailq you will be redirected to the mailq page. You can see the complete log of the mails in the info.
To delete all the mails in the queue you can use the following command.
Postsuper -d all
To delete the deferred mail you can use the following command.
Postsuper -d all deferred
Once you delete the deferred mails on the server the traffic in the mailq will be reduced and it boost the speed of other active mails.


If you are looking for best Linux Dedicated server for your website then you are at the right place. Here at HostingRaja, we provide Fully managed, performance-tuned dedicated Servers with amazing features and discounts upto 44%. Not only that we also provide 24/7 customer support via phone, chat, email and ticket system. So what are you waiting for get the best Linux Dedicated server from India's #1 Hosting provider.