How Do I Change my cPanel Root Password?
Dedicated server is one of the top level hosting option available. And changing your root password on server is very easy. It is always recommended to keep strong and powerful password for your root, not the one which is very easy to identify and use.
Steps to Change cPanel Root Password
Before you start make sure you have these login details available with you.
Changing Root Password Via WHM
Log into WHM Panel with your username and password.

Once you login you will be redirected to the home management screen.

Choose the Server configuration option.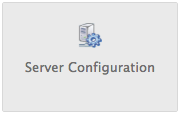 Choose the Change Root Password option.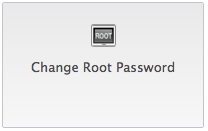 Choose a strong enough password and create it. It is much crucial that you should not choose the previously used root password and also it should not be easily identified because the password you are going to set controls all the features of cPanel.

Changing Root password Via SSH
Open terminal screen and log into SSH as a root user. You must enter either ssh This email address is being protected from spambots. You need JavaScript enabled to view it. or ssh This email address is being protected from spambots. You need JavaScript enabled to view it.. You may get something almost similar to this: the authenticity of host 22.22.000.845 can not be established. RSA key fingerprint is…. Are you sure you wish to continue (yes/no)?. Just type yes in the terminal and press enter button.

Type the 'passwd' command in the terminal window

Create a new strong password for your root and confirm it

For more help, feel free to contact us via, email, toll-free, ticket or live chat. We are available round the clock to assist you.