How to add DNS record in Plesk panel?
Procedure to add the DNS records in the Plesk panel
 
1. Login into Plesk with the credentials.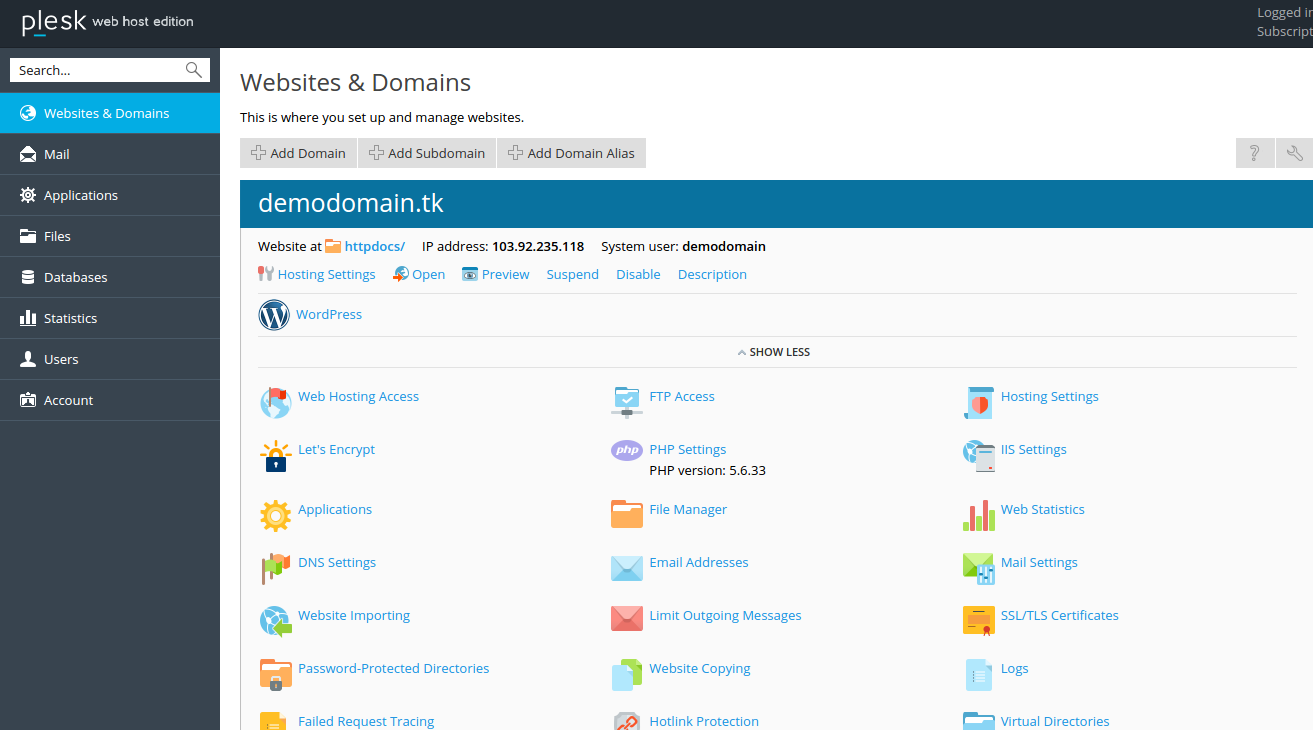 2. Click on DNS settings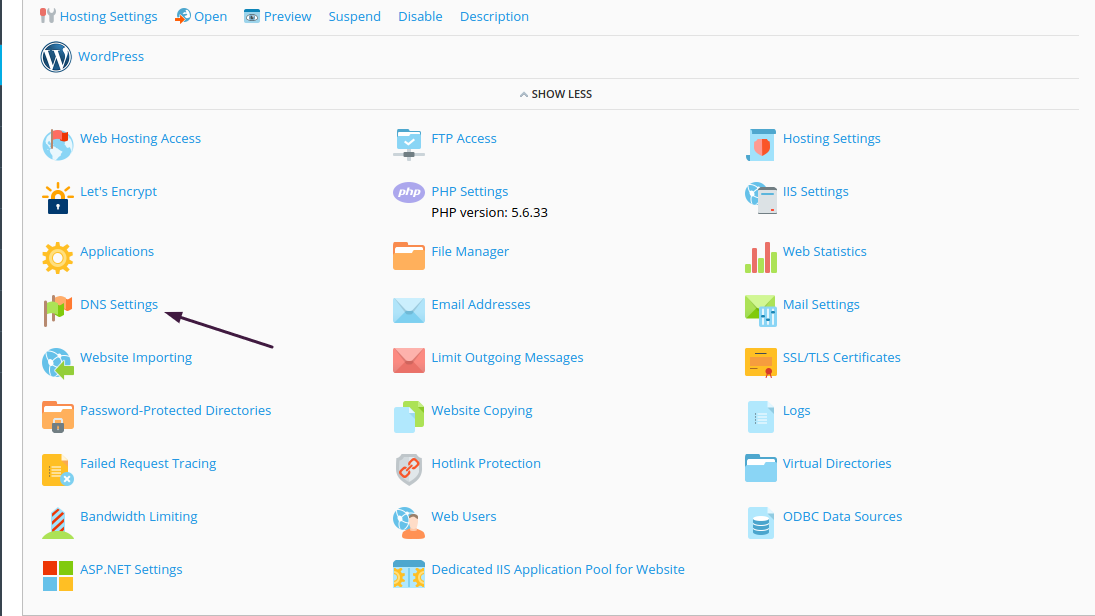 3. Click on ADD record as shown in the image below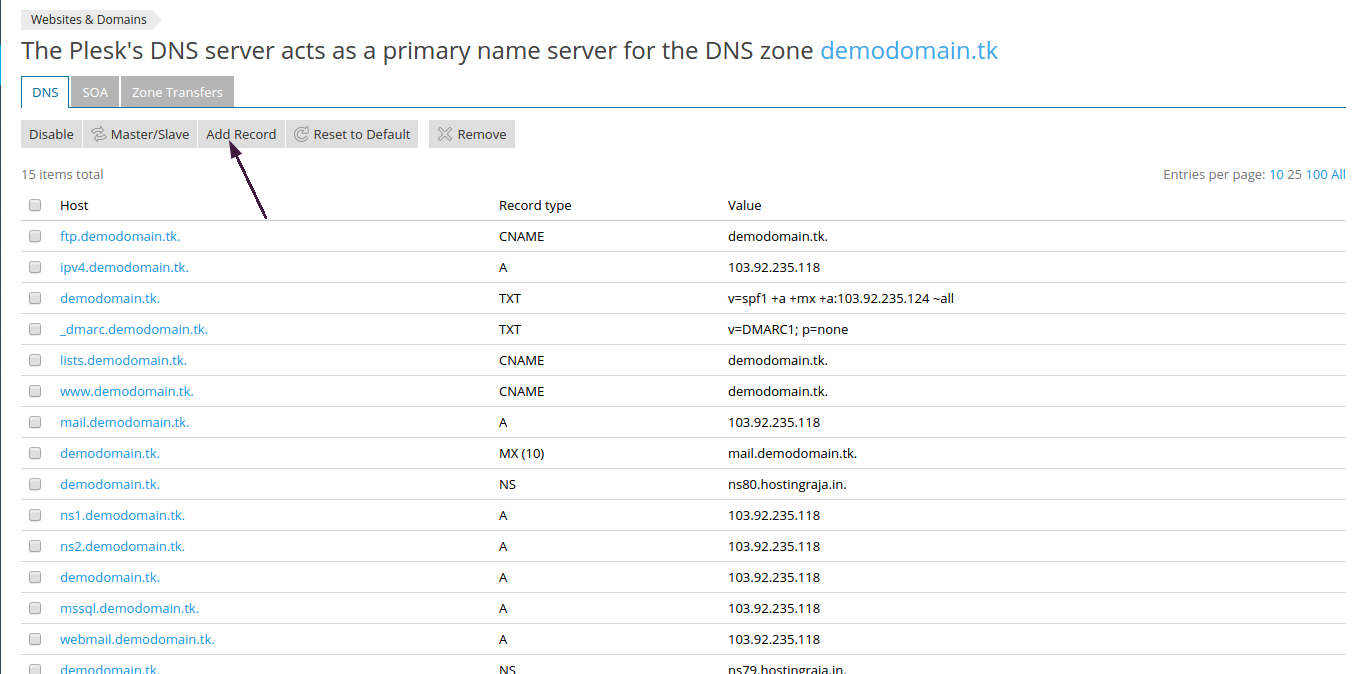 4. Select which record to add from the drop-down menu & Add Ip address and domain name.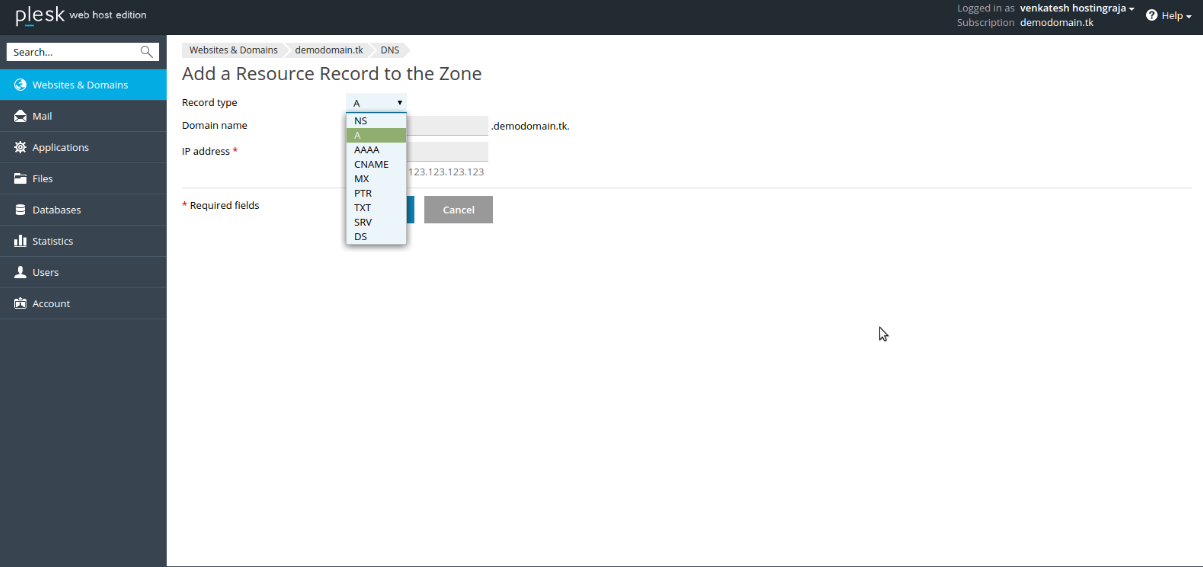 5. Click on OK and the values will be saved.