How to assign or give the permissions in the windows IIS server
Windows IIS(Internet Information Services), it is an extensible Windows web hosting server created by Microsoft for use with the Windows NT family, it supports HTTP, HTTP/2, HTTPS, FTP, FTPS, SMTP, and NNTP.

When you are working on the windows server you might across an issue while create or access a file or a folder, In such case, the main reason would be because you would not have adequate permission, let us look at an example where you will face such issue or error.
For Example: when you have just moved away from IIS6 on Win2003 to IIS8 on Win2012 for hosting ASP.NET applications and when you need to create and delete one particular folder in my application. After you have copied the files to the new server, you might face an error while deleting the file, the following error might be observed
Access to the path 'D:\WebSites\myapp.co.uk\companydata\filename.pdf' is denied.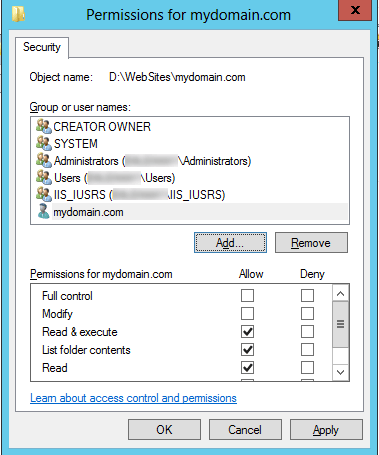 When you are facing such errors you can resolve the error by granting the IIS_USER and NETWORK SERVICE and giving full access to the given permission  As shown in the below image
When you are giving/adding the user /group names we also need to add permission for the particular domain from the access control list.
Now let see what ACL or access control list means.It is the list permission linked to the object or group name and each of the permission entries is called as an Access Control Entry (ACE) It basically contains a permission associated with a particular identity. The most common permissions t in ACE are read, write, execute, and list folder contents.
Read / executes Permissions
It provides read and execute access to the file system object, respectively. The execute permission is applied to an operating system which can execute a particular application as the specified user.
List Folder Contents Permission
The list folder content permission, it is used for displaying the contents of a folder and to register file change notifications on a directory.
Full Control
The full control permission provides all access to the file system object. It is better to avoid giving full control, instead try giving read/write permissions.
Read permission
Read permission provides  read access to the file system object respectively

Modify Permission
Modify  permission when provided the username/group name will have access to modify the file  system object respectively

The IIS_IUSRS group replaces the IIS_WPG group. This built-in group has access to all the necessary file and system resources so that an account, when added to this group, can seamlessly act as an application pool identity.
The steps to give the permission are as follows:
Step 1: Login into the RDP of your Windows VPS server for giving the permissions for the specific users or group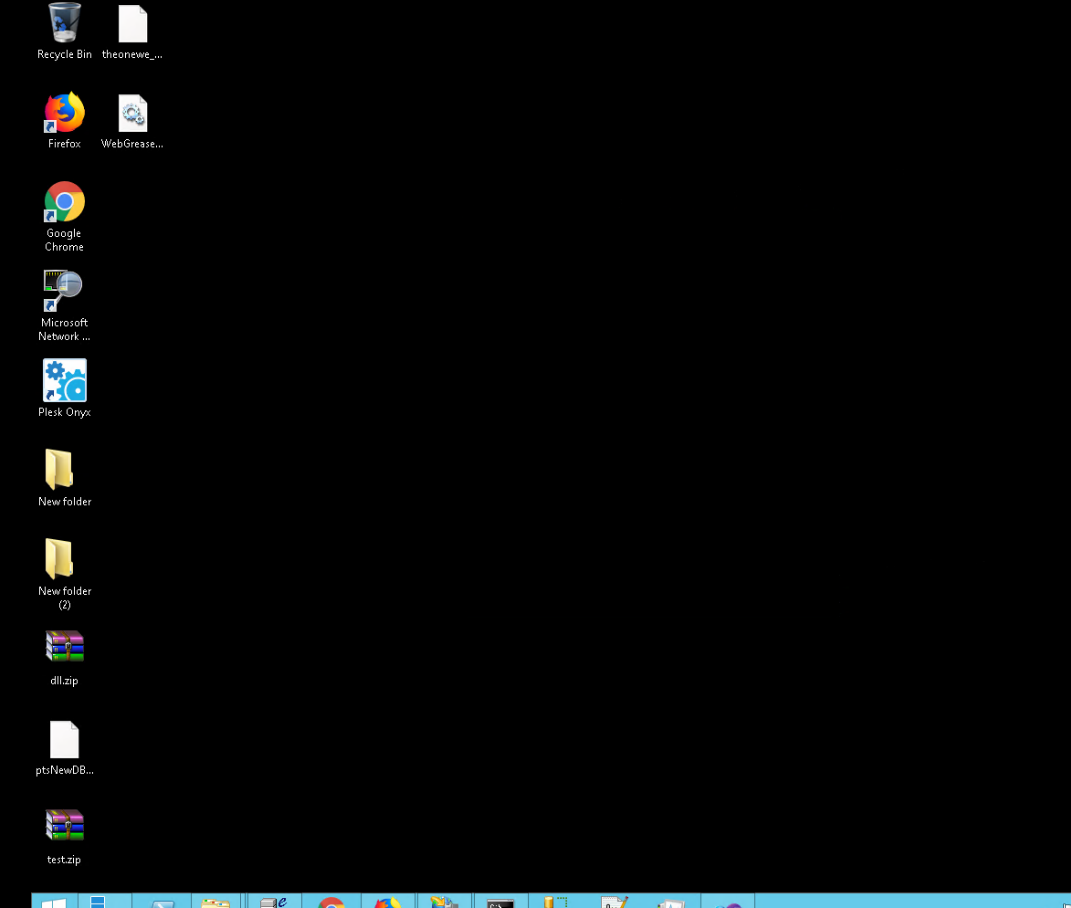 Step 2:After you open your RDP >> go to IIS manager  and open IIS manager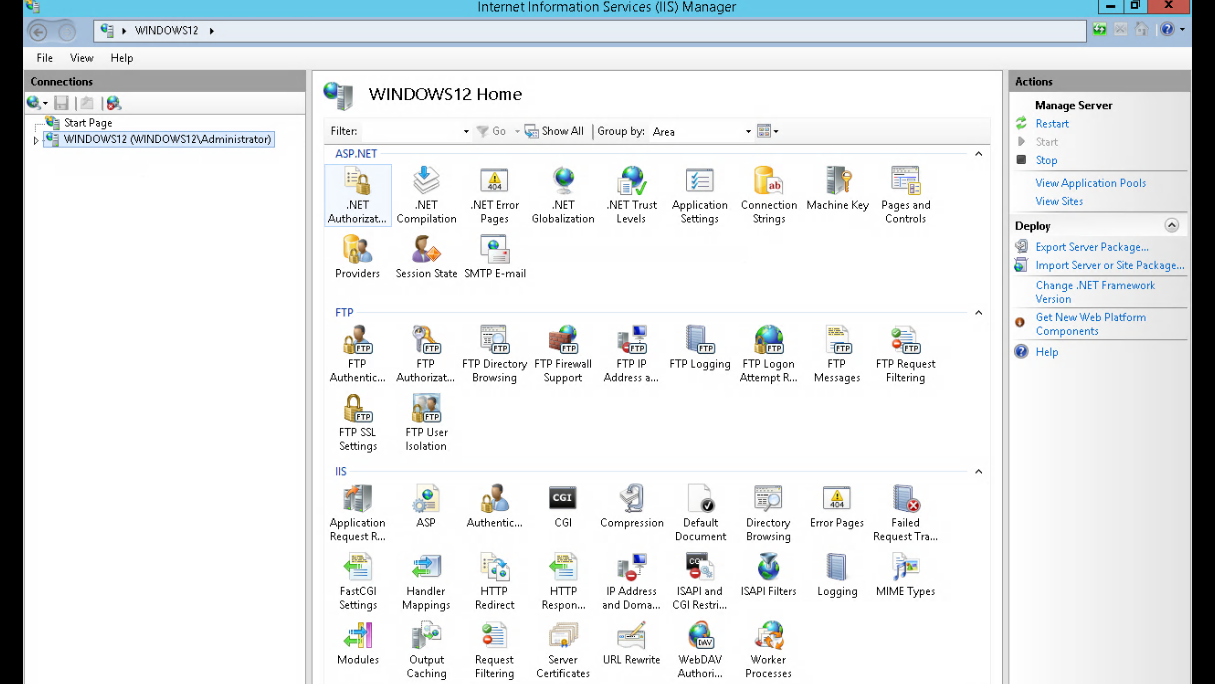 Step 3:In  IIS manager >> on left-hand side expand the windows (administrator) >> and click sites >> search for your website name  and  click on your website name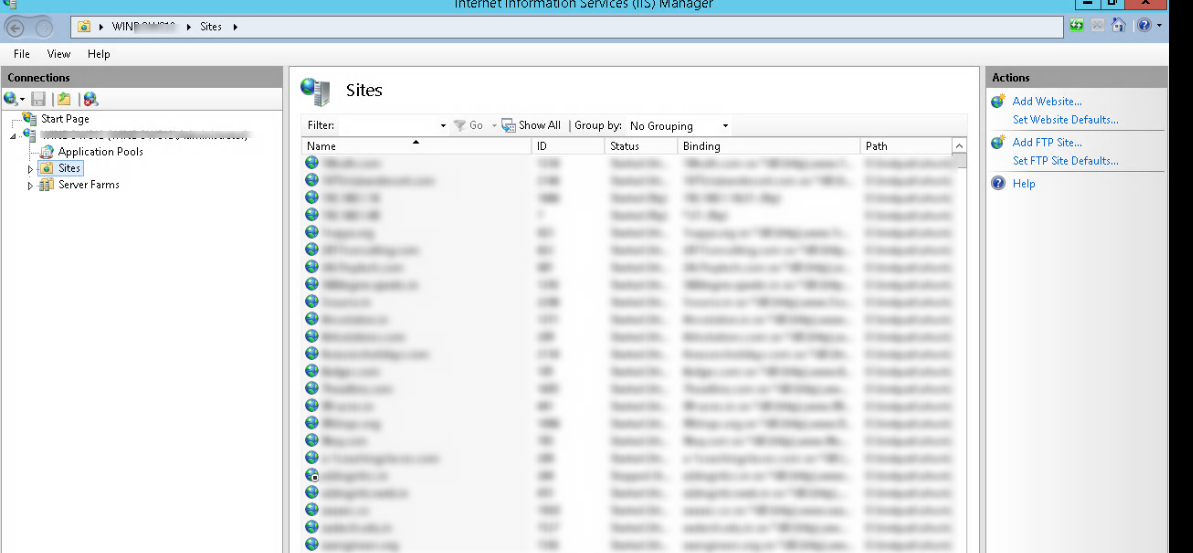 Step 4: After you click on the website name under the sites >>on the right-hand side of the windows click on Edit permissions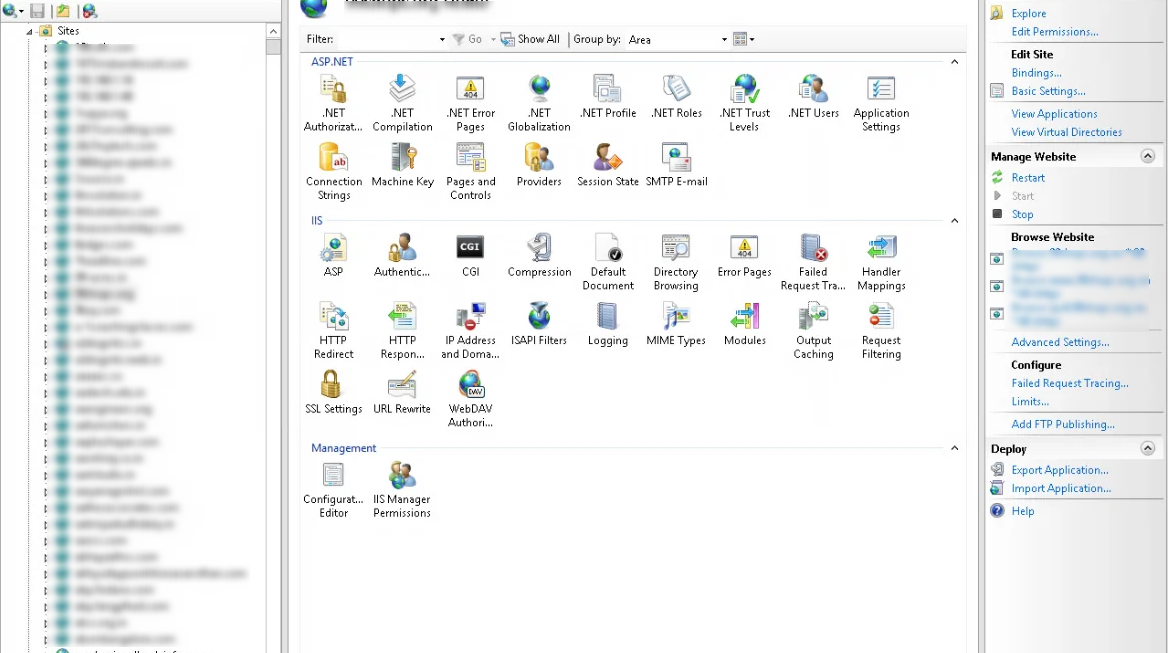 Step 5: After you click on Edit permissions >> goto security tab on httpdocus properties>> and click on Edit.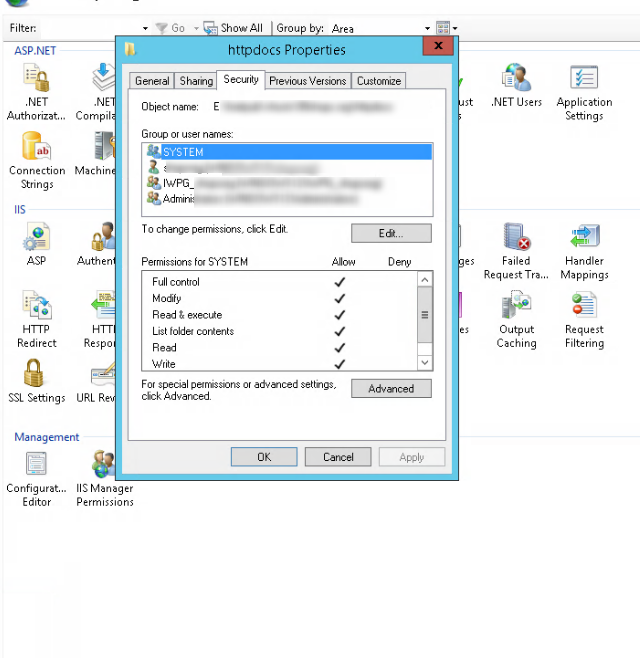 Step 6: After you click on Edit >>click on add in the  permissions for httpdocus >> click on advanced on the select users or groups tab>>in the select users or group tab click on find now.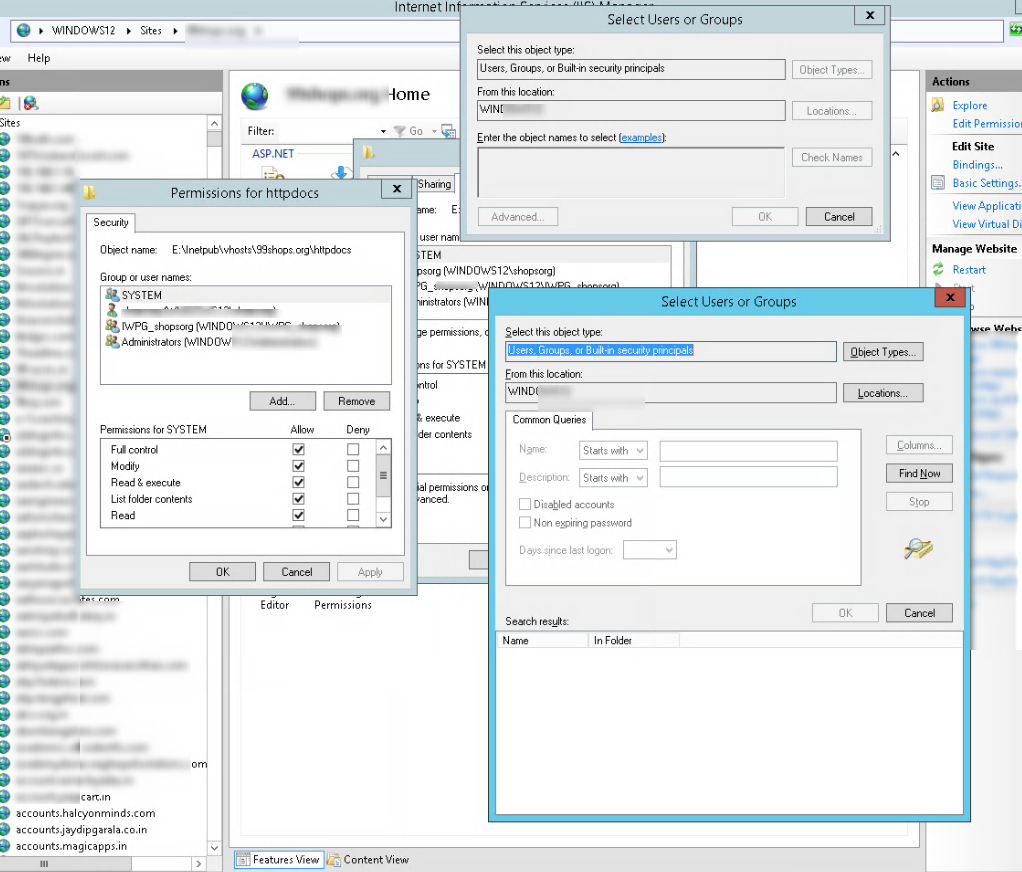 Step 7: After you click on find now>> in the search results >> search and select NETWORK SERVICES and click on OK

Same way select IIS_USERS, (go to advanced >>find now >>Search and select IIS_USER>>click on)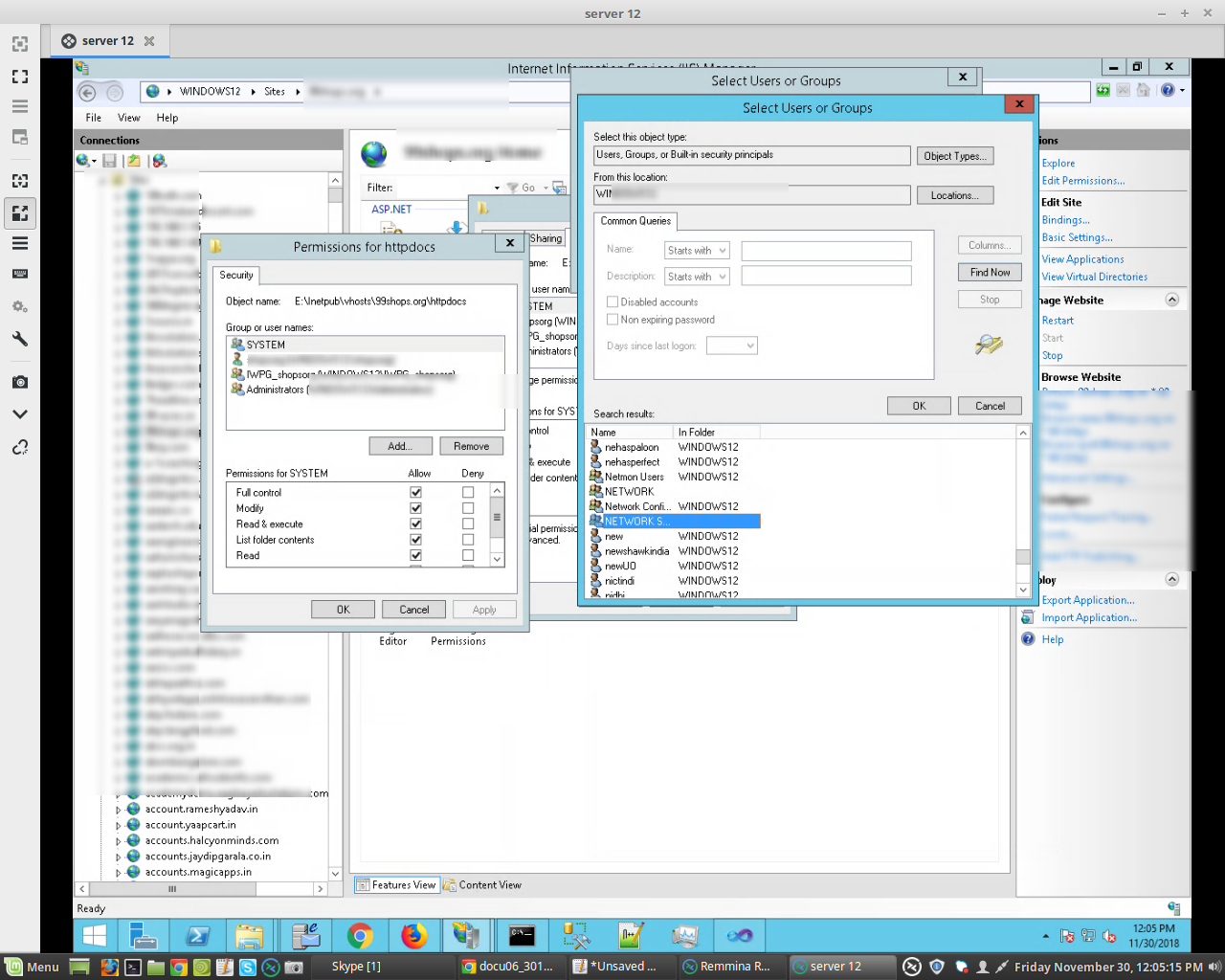 Step 8: Same way select IIS_USERS, (go to advanced >>find now >>Search and select IIS_USER>>click on ) >> and click on OK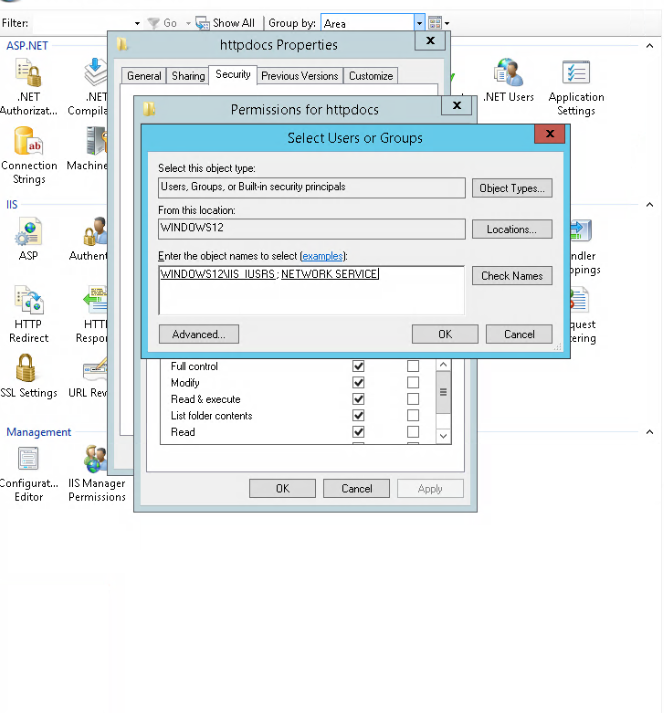 Step 9: Select the NETWORK SERVICE and give full control for it, same ways give full permission for IIS_USERS and click on apply and OK to save the changes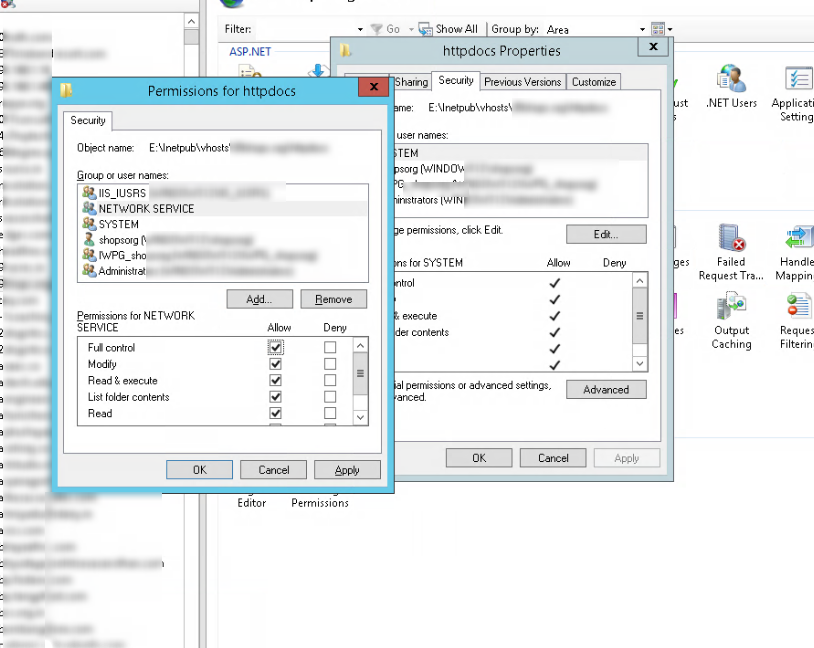 Following the above steps, you can add NETWORK SERVICE and IIS_USERS with full control for your website.

Choose the best windows hosting solution for your business from HostingRaja and get best in class hosting solution with latest features, offers and discount.