How to change the admin password for the WordPress site 
An administrator password means a password to any account which has administrator-level access. There are few steps to access the administrator account. Mostly, situations can come when you have failed to recollect your WordPress admin password, and will not be able to reset your password by using WordPress integrated email features. In this particular situations, it will be necessary to reset your WordPress password identification by using PHPMyAdmin.
Steps to change the admin password on WordPress site by using phpMyAdmin:
Log into the phpMyAdmin and enter the MySQL database which is associated with your WordPress installation.

From your database, choose the wp_users table.

In the wp_users table, select the checkbox for the user_pass field, and then click the Browser tab.

Look for the ID number which is associated with your login and click on the Edit button.

Choose the password content and delete it and type the new password.

From the drop-down menu, choose the MD5. This will help you to encrypt the password with the exact hash.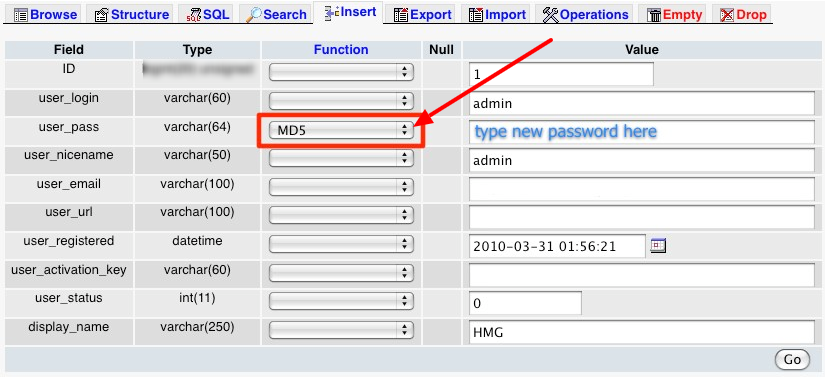 Click on the Go button at the end of the screen to save your changes.

You can go back to the tab of the WordPress blog admin login page and can try the new password from the beginning.