Linux server - Adding a new account as subdomain


In the HostingRaja panel you can host multiple websites at a time in Linux Dedicated Web Hosting. You will have the option to create add on domains, subdomains with few simple steps. With the HostingRaja front end interface you can achieve it in a easier way.
Adding the domain is though a easier task in the server. You will need to perform multiple operations to bring the website live. The operations could be related to the DNS server details and, website files as well.
Whenever client ask you to add subdomain in Linux Dedicated server. Follow the following steps.

1. Login into the clients particular account in the Hr panel.


2. Click on subdomain and create a subdomain.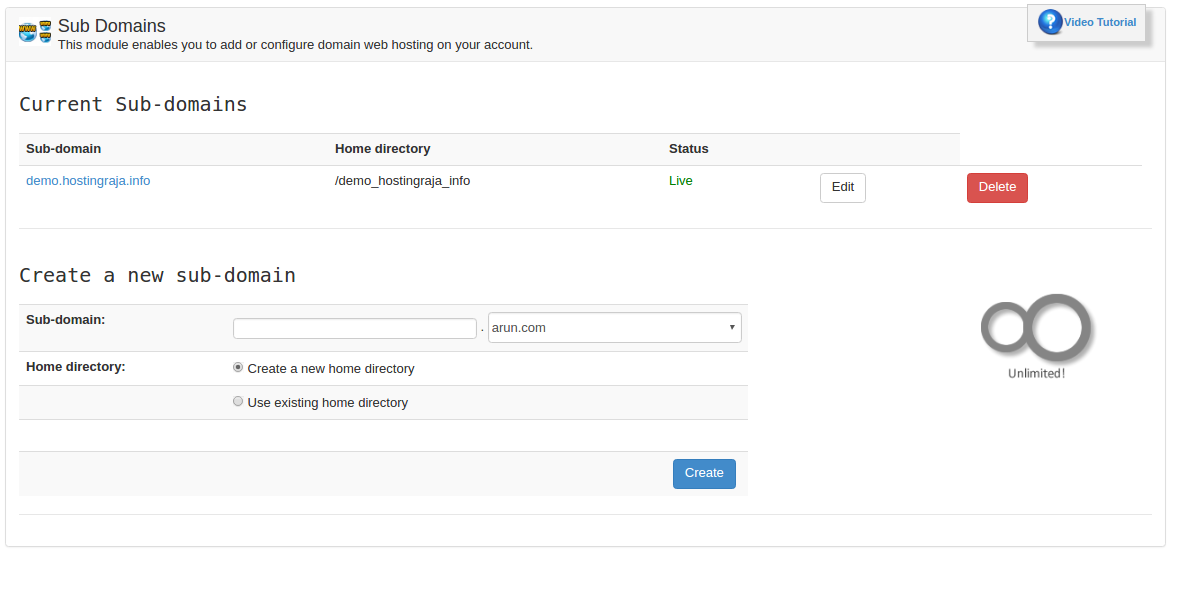 3.The DNS details will be automatically updated into the server.
4.The folder will be created in the server under public_html of the main account.
5.Ask the client to upload the files into it.
6.The subdomain will be activated.
Once the subdomain is activated you can create multiple accounts related to that in the panel like email accounts ftp accounts and lot more. To know more about how to perform these kindly navigate to forum.hostingraja.in.