Suspending client account in WHM
If you are a reseller web host you will come across many situations where you will have to suspend the accounts of your clients due to different reasons. It can be increased usage of resources as well as anything else.

Here is the step by step process of suspending the account of a client.

Step 1: The first and the foremost step is to login to your reseller WHM panel by using typing in Ip address followed by/whm. This will lead you to the login page of WHM as shown below. Where you need to type in the username and the password provided to you by your host.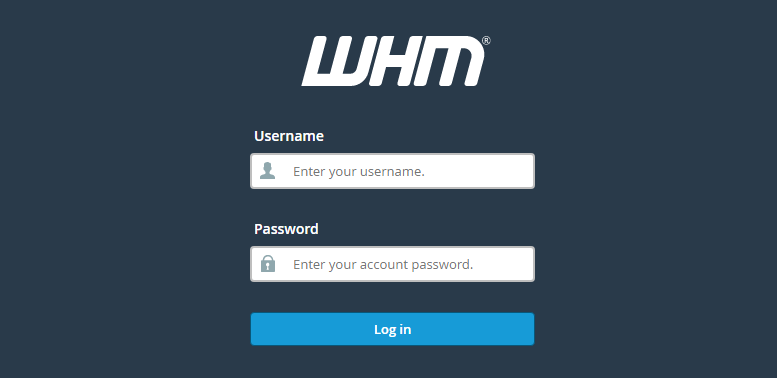 Step 2: After logging in you will see many options on the dashboard screen. In the search box you need to type in the list accounts in which you can see the number of accounts which you are handling in your reseller hosting package. Below is the screenshot of the accounts listed in a reseller hosting package.

Step 3: Now you need to click on the + symbol i.e. on the left side the reseller accounts domain name. Once you have clicked you will be able to see few options which is show by the screenshot given below.

Step 4: In the above mentioned screenshot, you will be able to see an option which says suspend account. There you need to write in the reason of suspending the account and click on suspend. Once you suspend the account the suspended account will be highlighted in red.

These were the simple four steps by which you can suspend an or multiple accounts through a WHM.