Linux Machine - Change all the password for security reasons

As of the current situation, most of the people are using the hosting services and website for their business. And today one of the topmost priority and concern of a website owner is that to keep his website safe from the spammers and hacker. And for this reason, you may come across a situation where you need to change the password of Linux server for some security reasons. So below is the complete information on how to change all the password for security reasons.

Before going to the resolution on how to change all the password for security reasons, do you know what is dedicated hosting means? Dedicated hosting is a hosting service where a client is entitled to fully managed a dedicated server for his needs. And in the dedicated solution, it does not share any of its hardware or software with any other organization's websites. And the entire server itself will be leased from us to our client and will be physically housed in a data center.


Sometime,You may want to reset all the passwords of your linux server. It may be due to routine security auditing or preventing actions or you might notice unusual behaviour in your linux secured dedicated solution.

Whatever it may be the reason,It is good to keep changing your server password in frequent interval.


Changed the root password with following commands


How to change the root password in your linux dedicated host box.
Passwd
New password
Confirm password


Changed the Zadmin password with
setzadmin --set new password

Password changed! Noted



Mysql Root password !
Changed the password with the following method
use mysql;
update user set password=PASSWORD("newpassword") WHERE User="root";
updated the same in passwords.txt



Note: please update all the passwords into passwords.txt.


Update the same into


/etc/sentora/panel/conf/db.php


/root/.my.cnf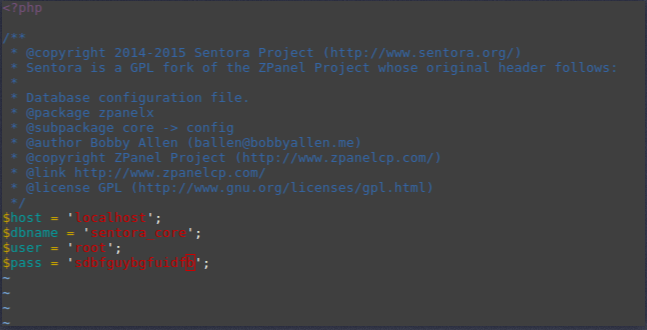 Today most of the people want to use Linux Dedicated Hosting, the reason behind it is that Linux is one of the most used operating systems in the world and it is also very easy to manage your website in
Linux
hosting. Here at HostingRaja, we provide best Linux Dedicated host for you at an affordable price with amazing offers and features. We also provide Linux hosting offer upto 55%. Get your Linux Dedicated host from HostingRaja No.1
web hosting services in India
!