Configure FTP in Windows 2012
Install the FTP server role. In Server 2012, you can install FTP server role under the IIS server role.
Open Server Manager. On the menu, click Manage and click Add Roles and Features.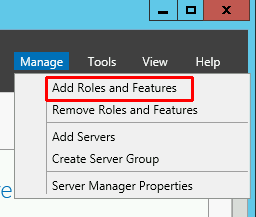 Click Next on Before You Begin window. Click Role-based or feature based installation and click Next.

Select the server and click Next again.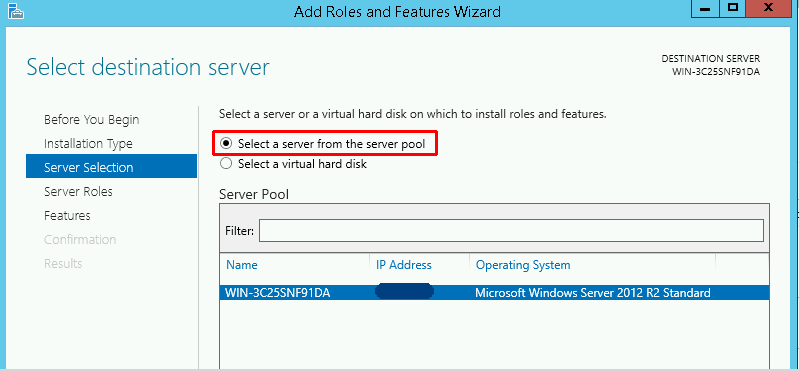 Now, expand the web server (IIS) role. Select the FTP server and click Next.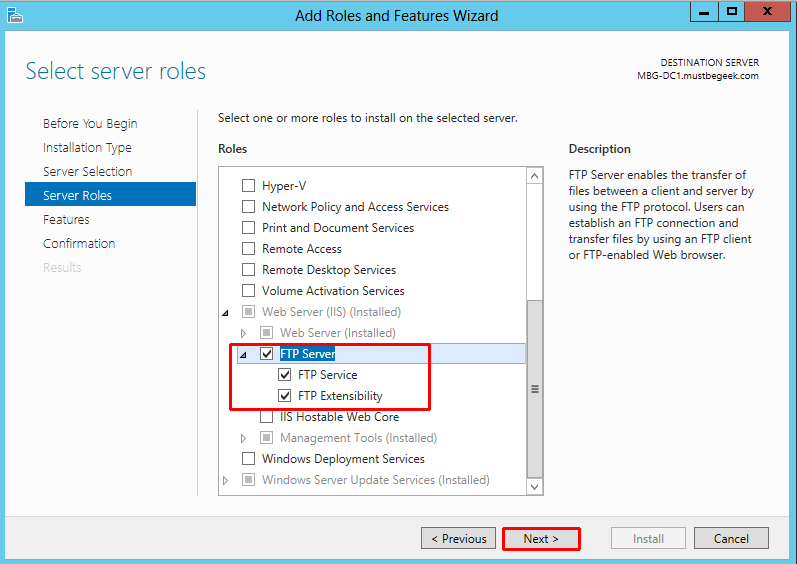 We don't need to add any features, so click Next again. Click Finish on the Confirmation window.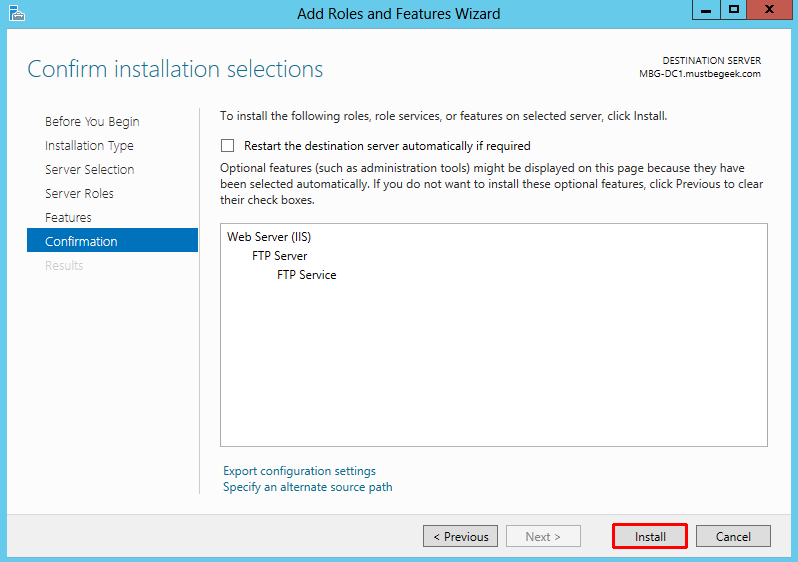 After installing FTP server role, open the Internet Information Services (IIS) console. Connect to the local server. Expand the local server.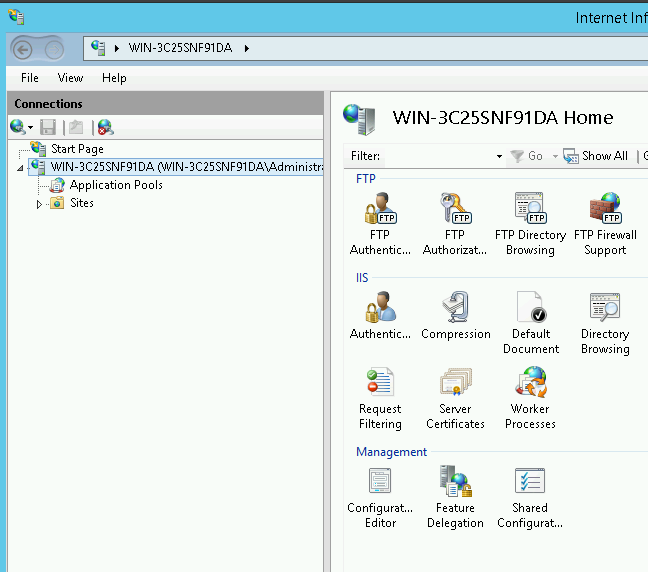 Right-click the sites and click Add FTP Site.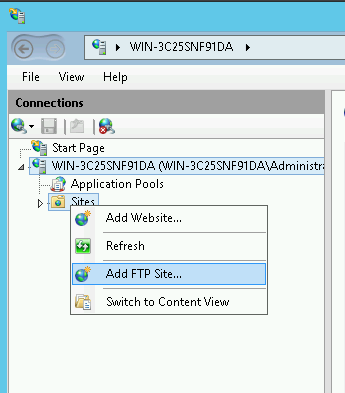 Now type the name for the FTP site. Configure the folder where the files will be stored. Create some files in the folder for test purpose. I will create a file and a folder. These files will be accessed via FTP client by users. Now click Next.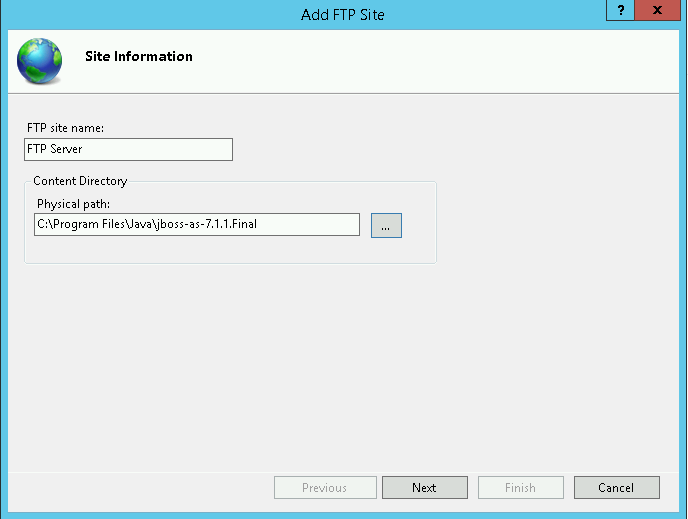 Configure the IP address of this server. The IP address must match the address configured in the network adapter of this server. This IP address will be used by client to access the FTP server. Check the start FTP site automatically. Choose No SSL and click Next.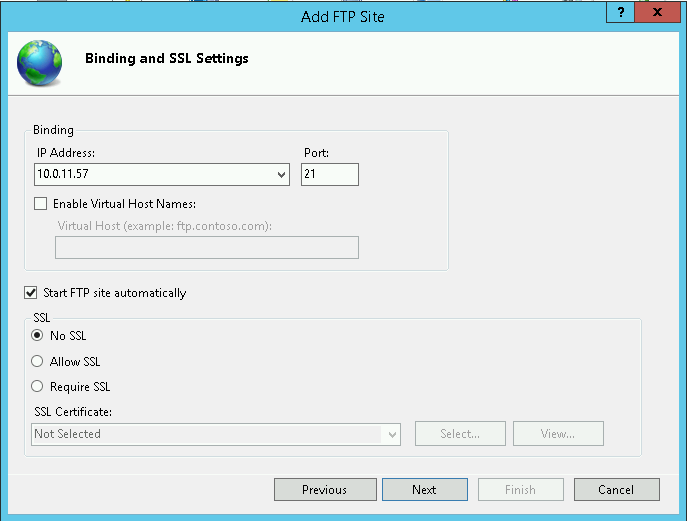 Choose Basic for authentication. Basic authentication doesn't use encryption mechanism so username/password are sent in clear text. By default, basic authentication matches username/password from Active Directory database or you can create user accounts in IIS. You can create users in IIS after installing Management Server under Management Tools which is in Web Server (IIS) role. Under authorization, select all users to allow FTP access to all users of the domain. Check both read and write under permissions.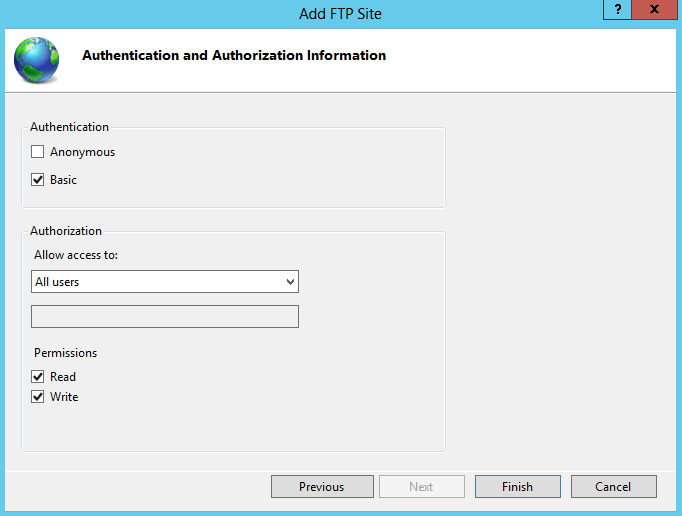 The FTP server has been installed.