Windows - How to use Log Viewer

Log viewer is used to view the logs. This can only be used by user and not by Admin. As all the options are enabled it is there in the WHM HR Panel. This module lets you view Apache logs for your websites. HostingRaja provide one of the best performing Windows VPS hosting server using advanced technologies

Steps:
1. Log in to HR Panel and click on Logs Viewers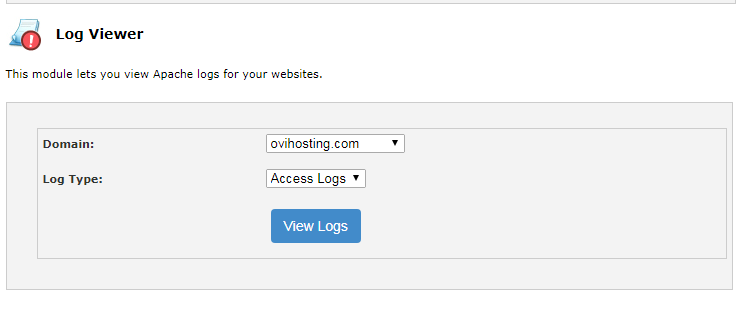 2. Select the Domain Name from it

3. You can select the Log type from Access log and error log

4. Enter on view Logs to view all the logs.

5. You can see all the Access Logs of 1 month.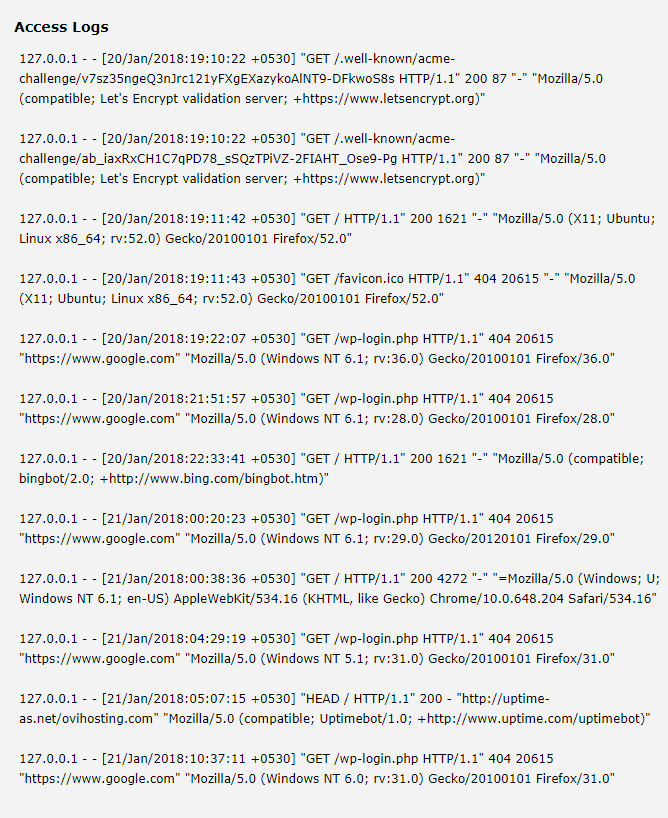 6. It will show you the IP, Date, Time and other things such as why file is not getting accessed, you have to install this file etc.

Windows VPS hosting services from HostingRaja is best for all the type of Website at affordable price. We provide full support for your VPS, Including IIS and EMail servers. We provide latest version of IIS servers, pre-installed Email servers, fully 100% managed support, MSSQL connected to Plesk panel and ready to use. Using Log Viewer you can find the error of your website and other details in access log.