How to add the spam protection for the emails in Windows?
The spam protection is one of the secure measurement to consider as the spam messages in your mailbox could ruin your business. Consider the following steps to set up the spam filter on the Plesk panel for the windows hosting.
1. Login to Plesk panel with the credentials.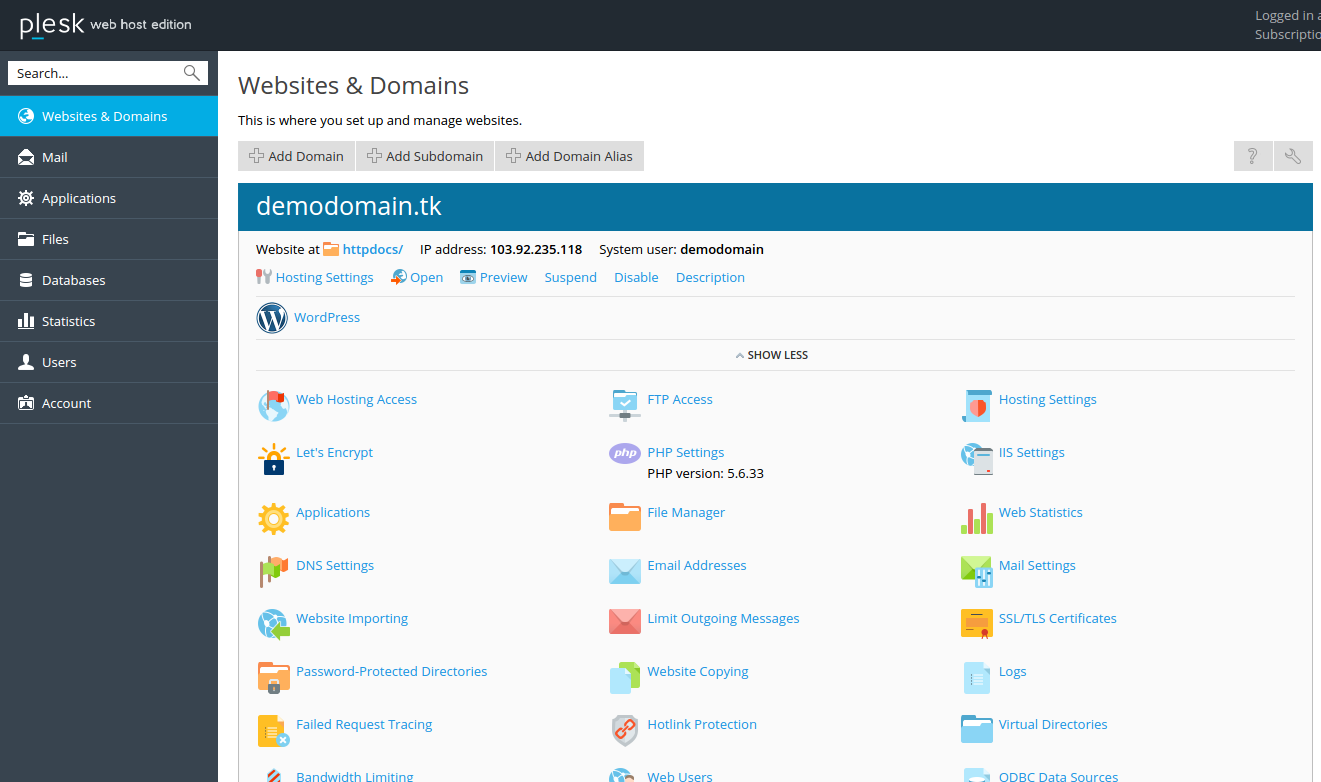 2. Navigate to mail on the left side of the panel.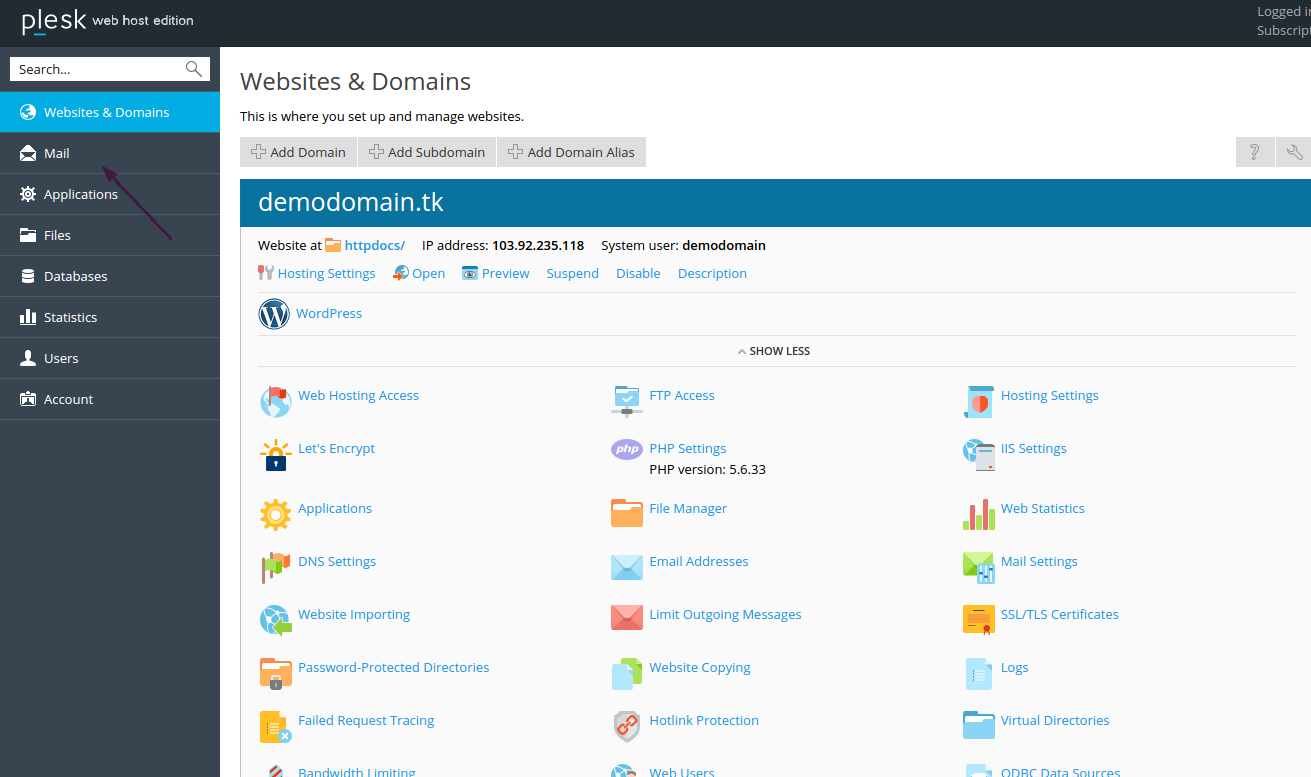 3. Click on the mail for which you want to set up the spam protection.



4. Navigate to the spam filter in the top menu.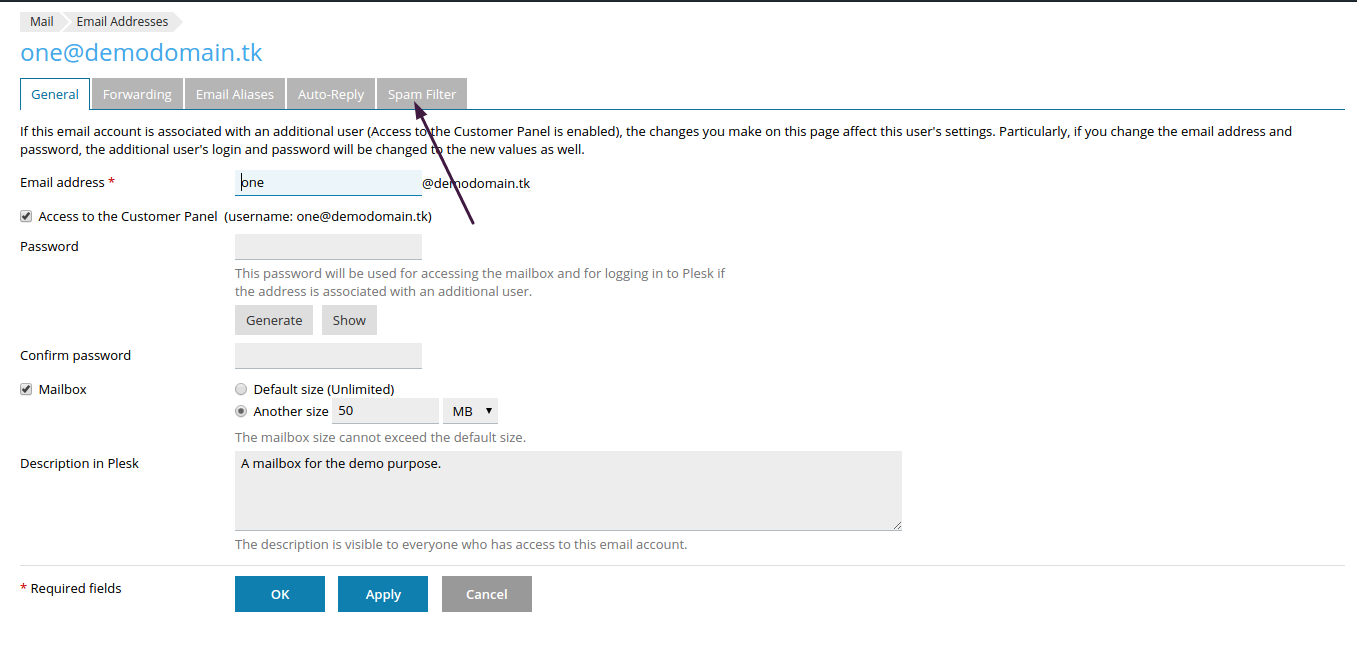 5. Give the required responses in the provided field as shown below.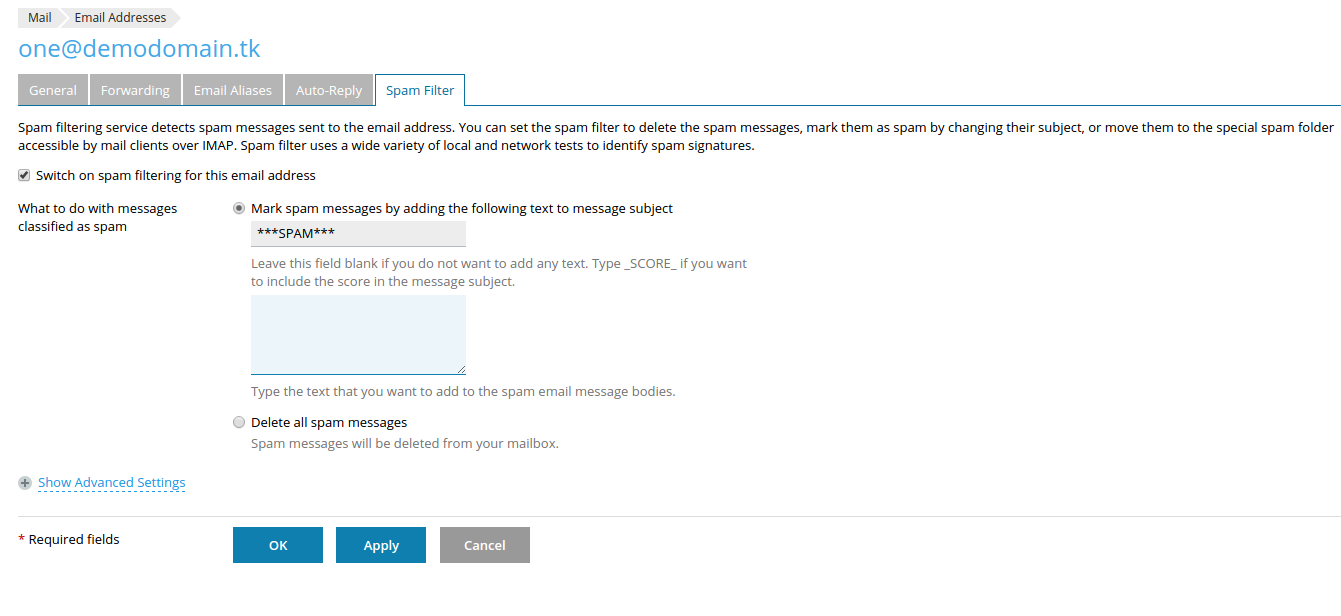 6. Click on Apply.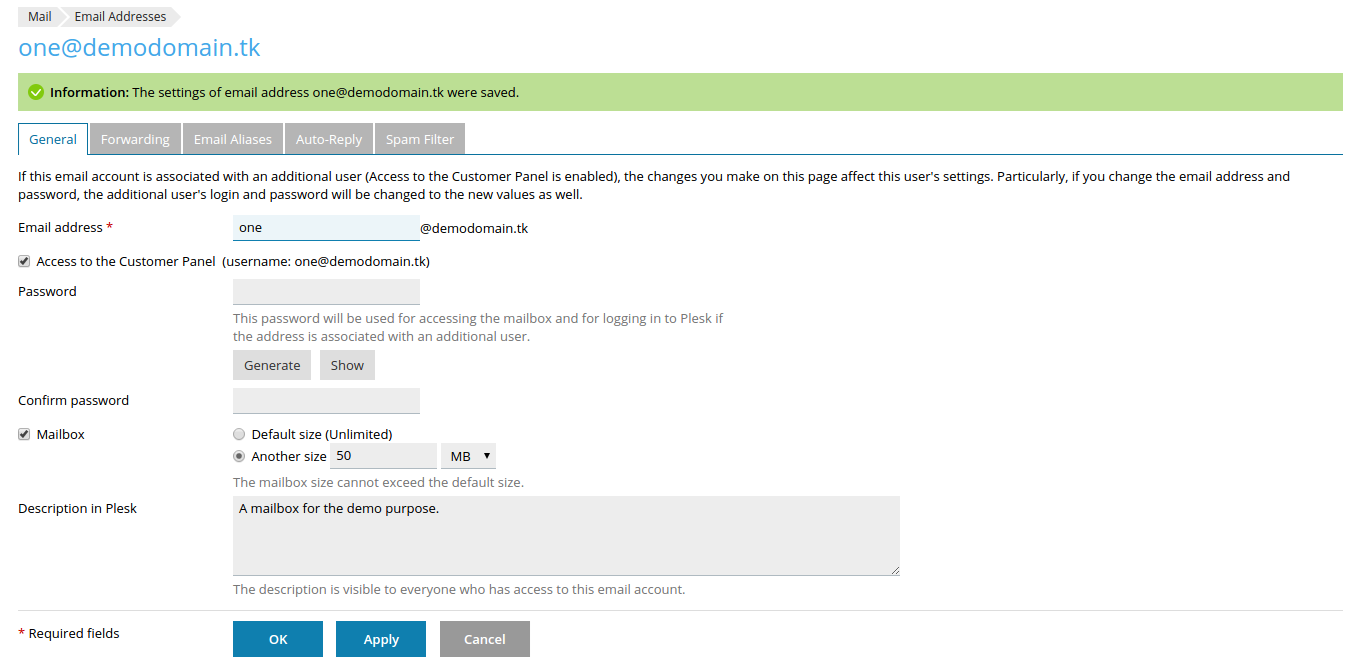 This sets up the spam filter to the mail.you can give the other options available in the spam filer to make it more secure