Windows plesk crystal report error
The Plesk panel provided by the HostingRaja is having the compatibility to build the crystal reports. The crystal reports offer the various types of reports which are examined to server various aspects. You can simply install the crystal report at Plesk panel with some simple front end steps. The Plesk panel is provided with all types of hosting services like shared, VPS, cloud and Dedicated.
What is crystal report?
Crystal Reports  is a very tough report writer. It offers a very well clarify object model that provides flexibility when integrating reports into Windows and Web applications. It also comes with a highly customizable viewer component that gives developers leadership on how their reports are available to users. This article looks into some of the new features of Crystal Reports  and shows you how to incorporate a report into your application. After creating this report, you will learn how to publish its content to the Web as a Web service.
What is the use of crystal report?
Crystal Reports are used for research purpose. Generate some research type output than we can use crystal reports. like Receipt, Payment Slip, Annual Reports.
crystal reports used for making strongly typed datasets in Asp.net VPS Windows 2012 and 2016 hosting servers.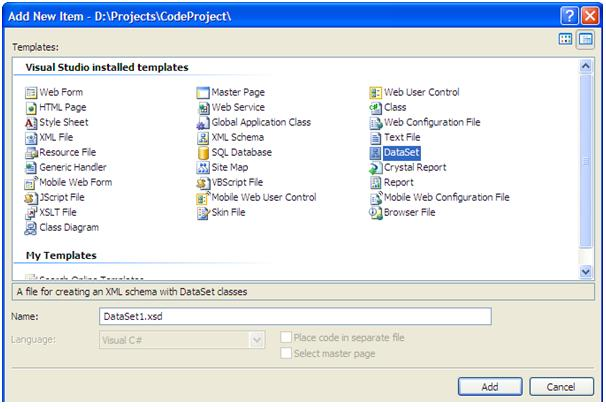 Advantages of Crystal Reports
Some of the major advantages of using Crystal Reports :
1. Quick report development since the designer interface would facilitate the coding work for the programmer.
2. Can elongate it to perplexed reports with interactive charts and enhance the construal of the business model
3. Exposes a report object model, can interact with other controls on the ASP.NET Web form
4. Can programmatically export the reports into widely used formats like .pdf, .doc, .xls, .html and .rtf


Steps to Install Crystal report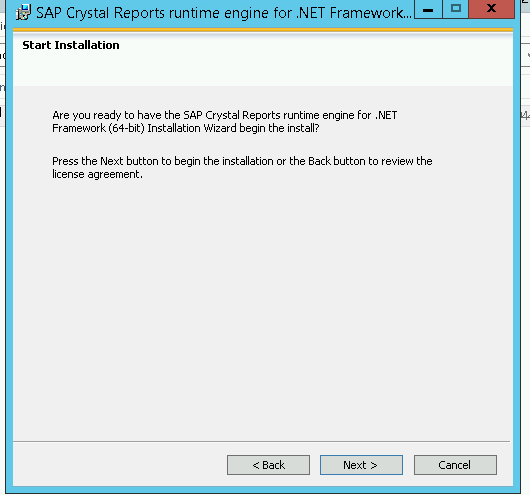 Download  Crystal Reports tool MSI 64 Bit from:
https://wiki.scn.sap.com/wiki/display/BOBJ/Crystal+Reports%2C+Developer+for+Visual+Studio+Downloads
Extract and Run the installation file.
Accept the License Agreement and Complete the installation.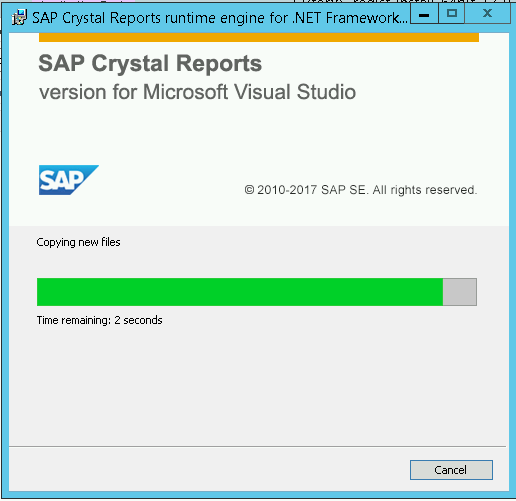 Error in Crystal report
Step-1
First you need to check the application pool which is already assigned (So do not take or modify application pool in "plesk-default" application pool)
Next only crystal report will run on "Network Service" Application pool with "Network Service" permission.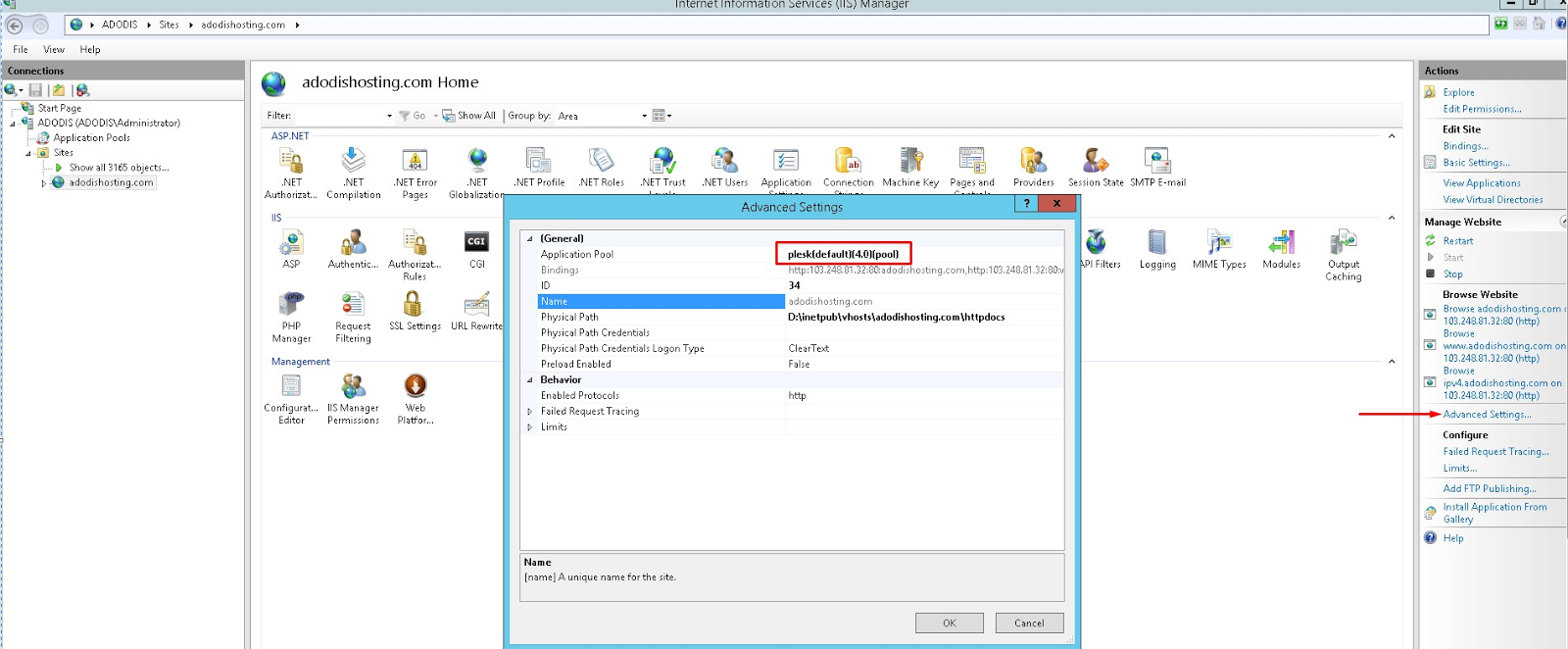 (picture - 1)
Step-2
Process to add Application Pool:
Click on Application Pool on IIS Manager->Click on Add Application Pool->Enter Application name (i.e., adodishosting.com(domain)(4.0)(pool))->Select .NET Version and Click Ok.

(picture - 2)
Once Application pool created, select the application pool which is created and click on 'Advanced Settings',  changes to be done as below.
Enable 32-Bit Applications from 'false' to 'true'
Identity from 'ApplicationPoolIdentity' to 'Network Service'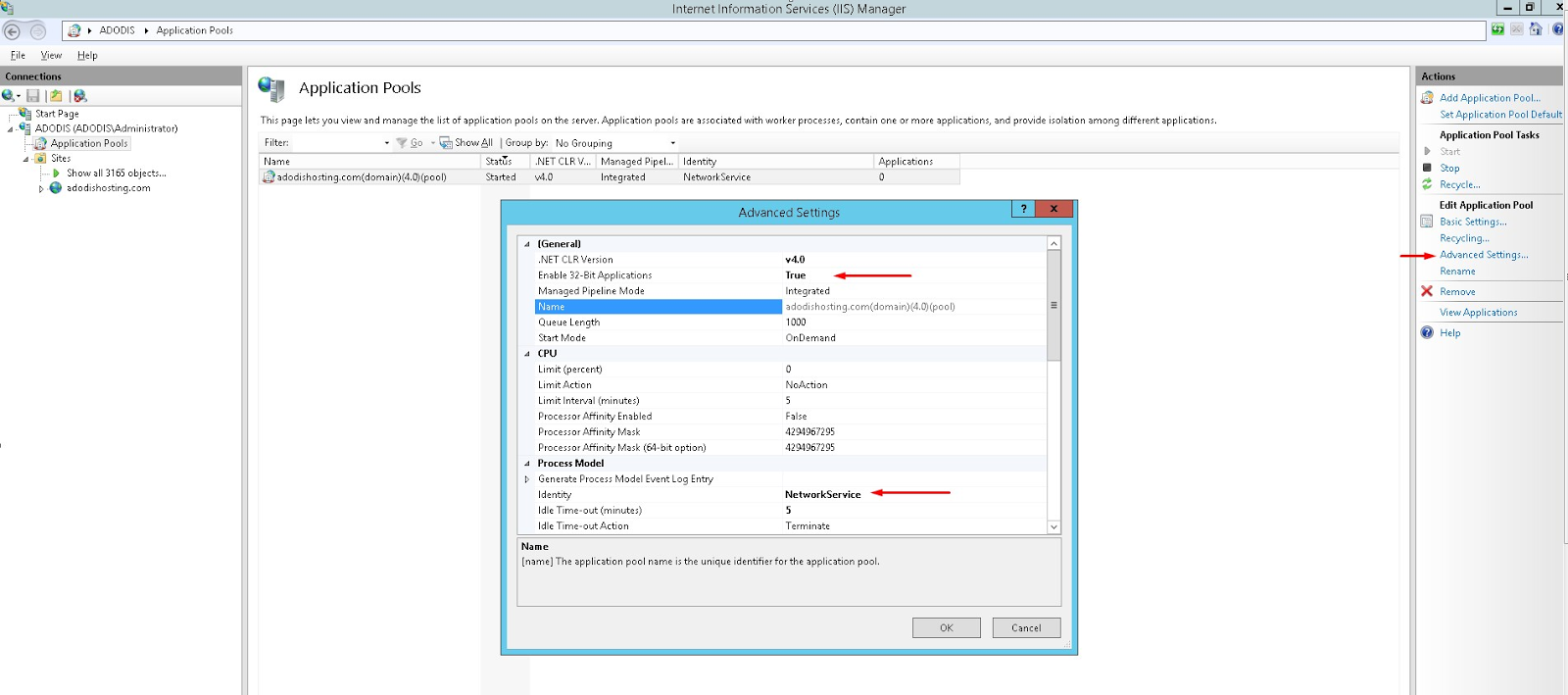 Once it's done assign the application pool to domain which is created and assign the "Network Service" and "IIS_USER" permission to domain.