How to configure the auto responding mail for the email addresses in Plesk panel for windows?
Whenever you are unable to make the responses to the received emails like for example, you are out for a vacation or on long leave, you can set up the autoresponder function on the server. With this, the preset response will be sent to the mail.
Procedure to set up the autoresponder function is as shown below.
1. Login to the Plesk panel with the credentials.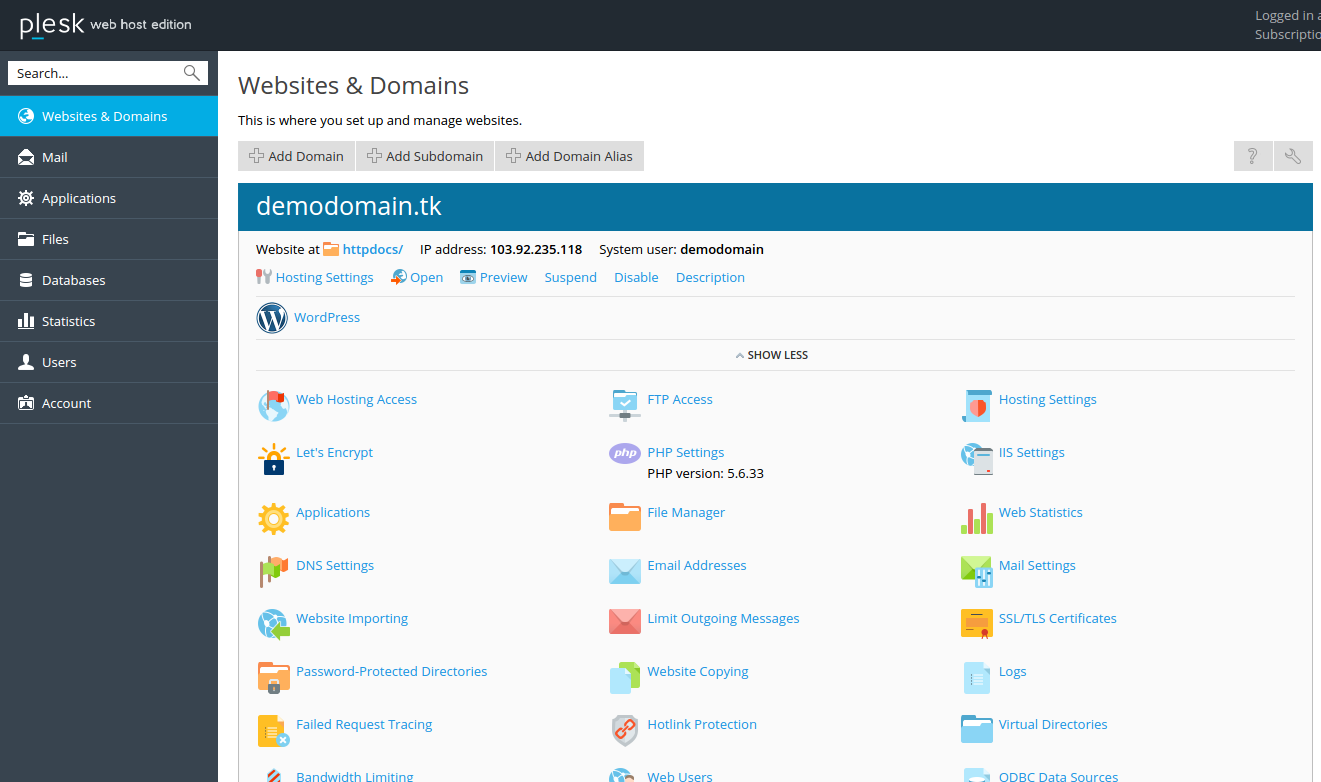 2. Navigate to mail in the left panel of the page.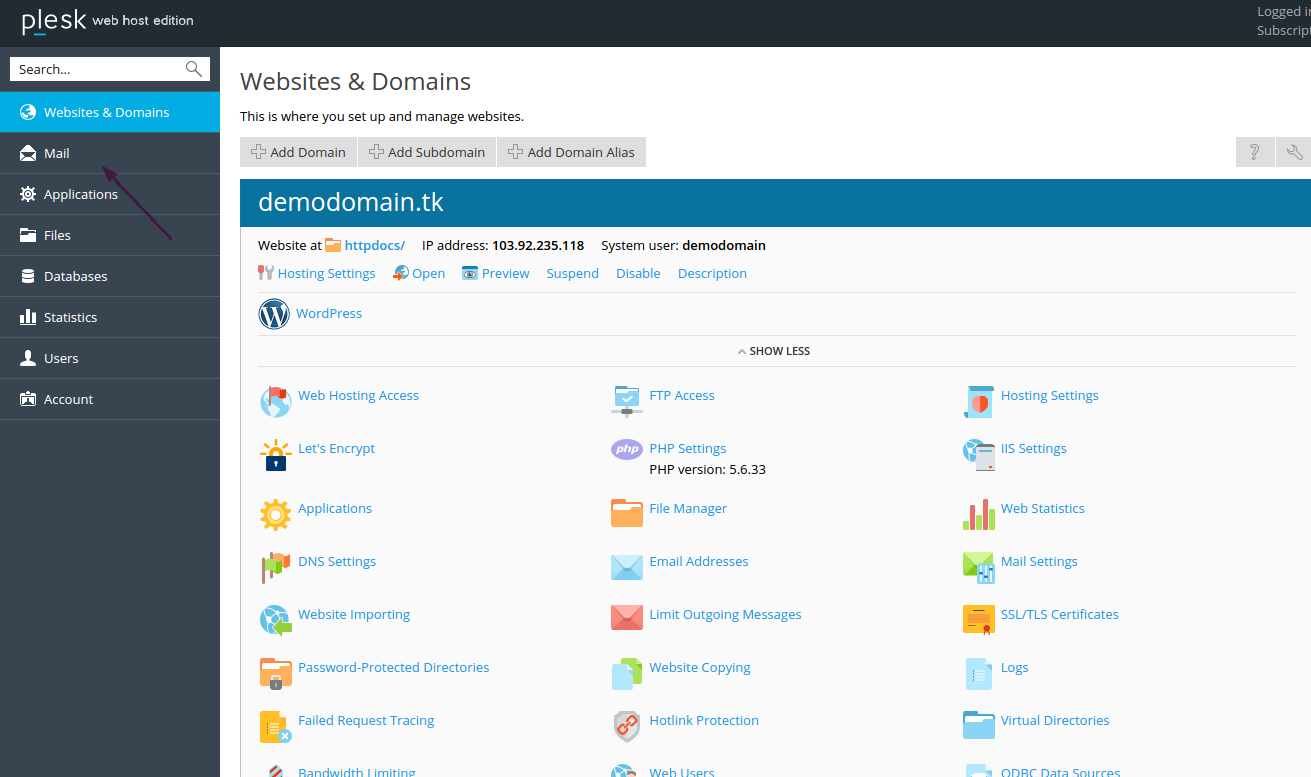 3. Click on the email address to which you wish to configure the auto-response.



4. Navigate to Auto-Reply in the top navigation menu.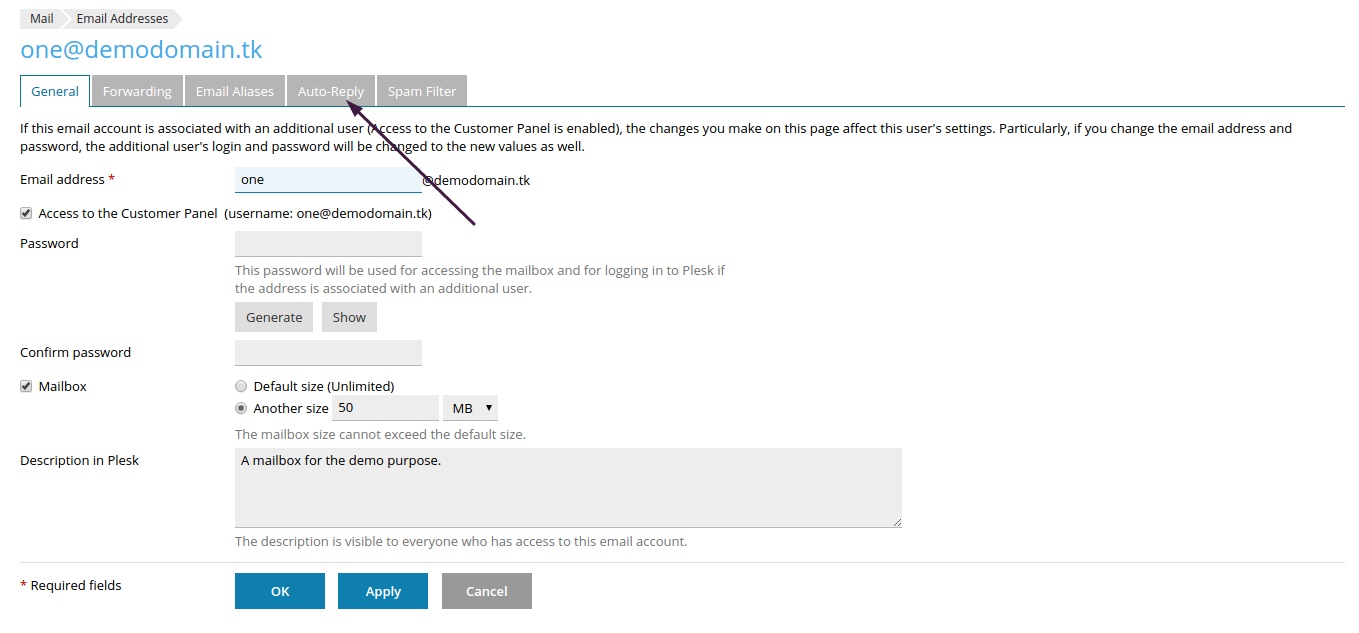 5. Fill out the required details and Click on Apply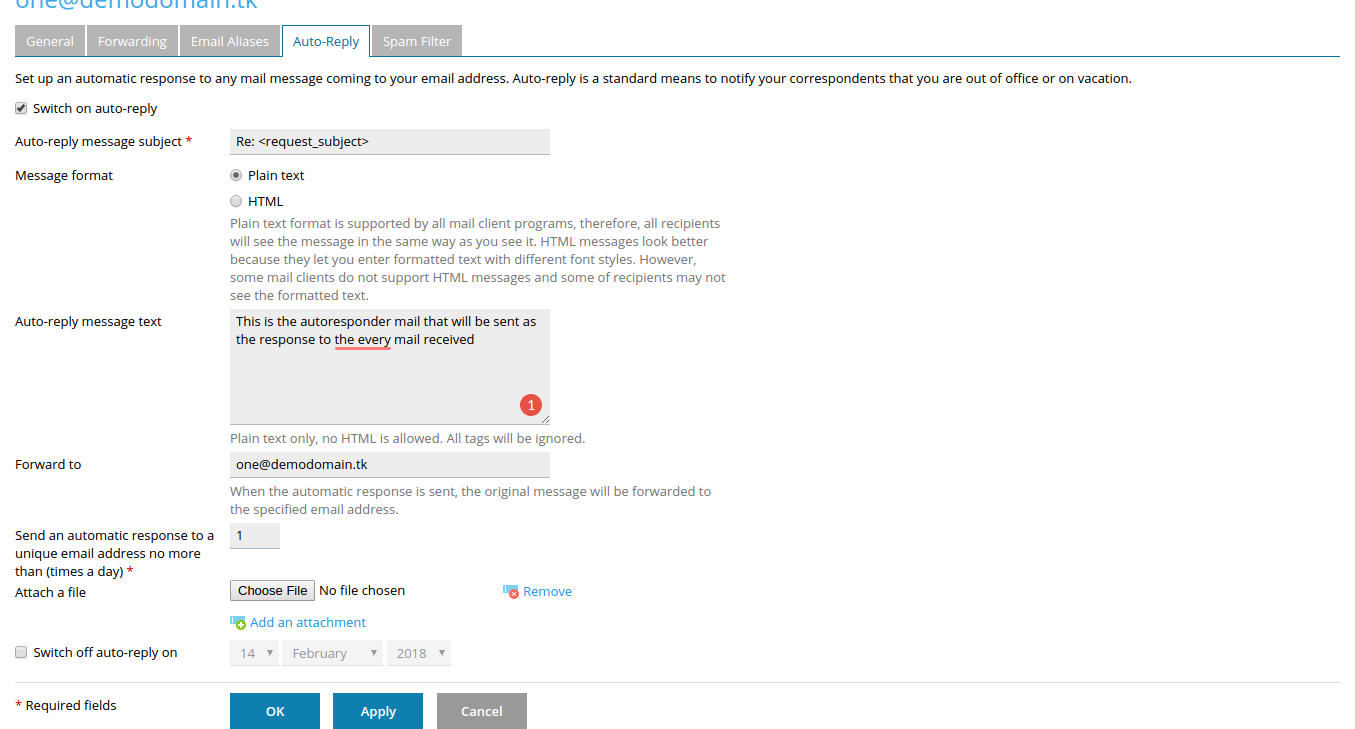 6. The auto response will be saved