How to Import MSSQL Database in Windows Reseller?
At HostingRaja we provide Windows hosting packages with Plesk control panel. You will be able to import  databases with the help of plesk Panel. MSSQL database especially for the websites make use of Microsoft technologies such as ASP, ASP.Net, C etc. Our valuable customers can easily import and use MSSQL databases on their reseller hosting packages.
You cannot perform this process via MSSQL client and it must be completed within the control panel provided by us.

Steps to create a blank database on a Windows based reseller hosting account.
Log in to your Plesk control panel.
From the main area of Plesk panel, locate to Websites & Domains and click databases.

Click Add Database option available inside the databases.

Enter desired name for the database and user name that you're going to create. 
Ensure that you select MSSQL SERVER as Database server. 
Click generate to create new password for your database.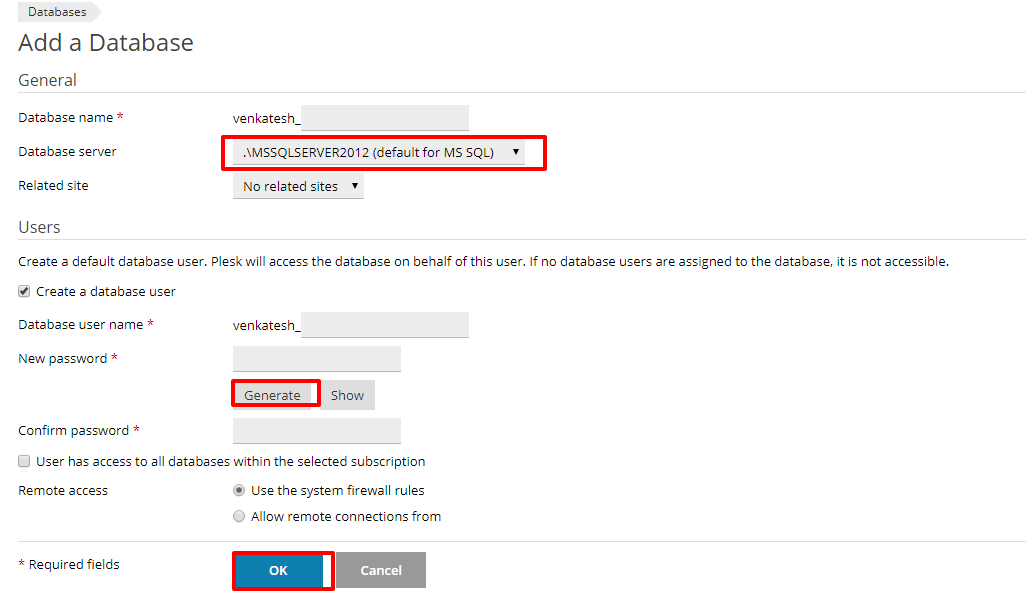 All done, now you have uploaded your database successfully.


Feel free to contact our support team via Phone, Live chat, Email, if you are any other question or need more help and assistance from us.