Create emails accounts and webmail access in Windows Plesk
It's a known fact that email is an important channel of communication. And today you can see that a lot of people are using email services to promote their business. And if you want to promote your business through email then you can choose the email hosting services from us. And today if you want to create email accounts and webmail access in your windows hosting server just follow the below steps. 
Kindly follow the below steps to create emails accounts and webmail access in windows server

Login plesk panel ? Emails Address ? Create email address

Screenshots


1. Login plesk panel and click email address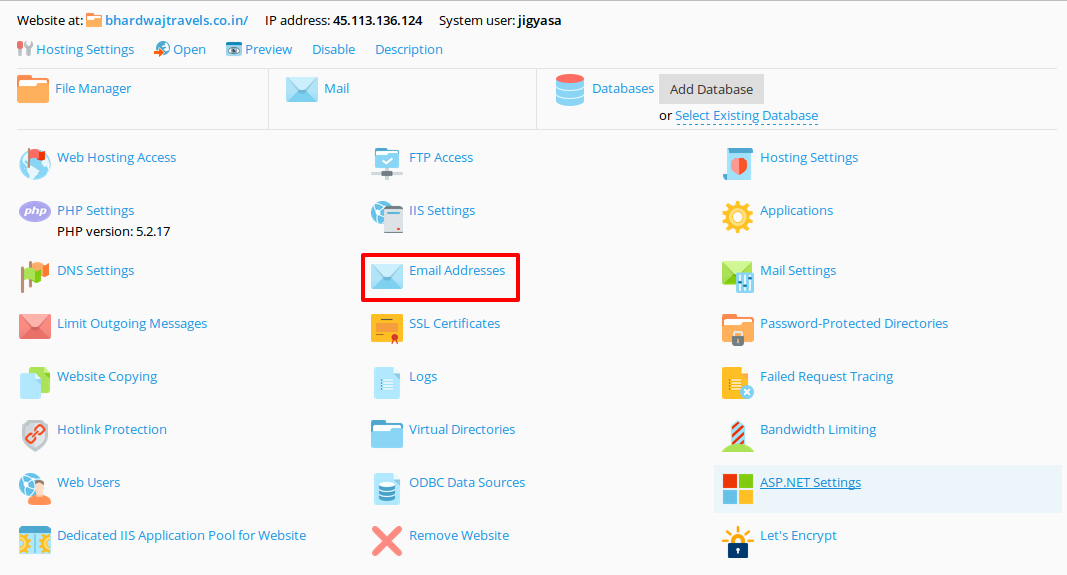 2. Click create email option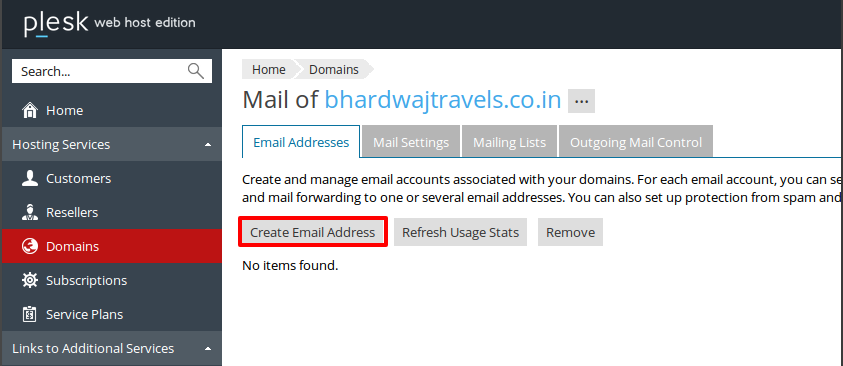 3. Put User-name and password to create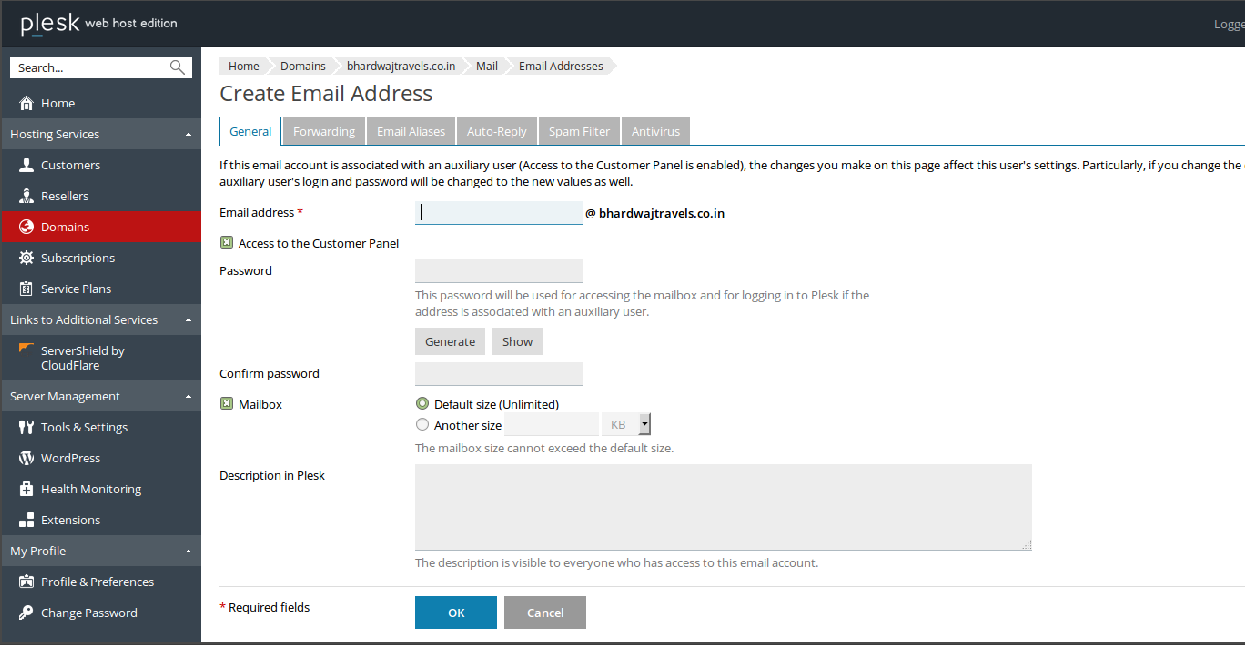 Webmail access

? In webmail access domain should be point to server side.

? Once created email accounts follow the below links to access the webmail application.
SMTP details for domains

SMTP details required connecting the client area's for exampleoutlook, Thunderbird.


Follow below details to configure.
mail settings:
Incoming mail server: mail.domain name
Incoming port no.(pop3): 110
Outgoing mail server: mail.domain name
Outgoing port no.(smtp): 25 OR 587
Get the best email hosting service from the #1 hosting provider in India. Here at HostingRaja, we provide best in class email hosting service at an affordable price and with amazing features. And today most of the businesses are using the email service as a promotion of their business service and products. With HostingRaja email hosting service you get better opportunity to promote your business and also sending email to your customers.