How to Create FTP Account on your Windows Platform?
If you are working on your web page along with someone else or hosting subdomains for other users on your Windows Dedicated Server, in that situation you might wish to create separate FTP accounts for other users. There are few steps you need to follow while creating FTP account on your Windows Server.


Creating FTP Accounts
Login to Plesk Panel with your username and password of your Windows Dedicated Server.
To login to Plesk Panel, enter your IP address following with port number in the web browser:
Your IP address will be something like this "IPADDRESS:8880"
Note: You can find your website IP address in the welcome email which we sent at the time of Dedicated hosting account sign up, you will need to replace the IPADDRESS and Port number with yours.
You will be redirected to the login screen of Plesk Panel.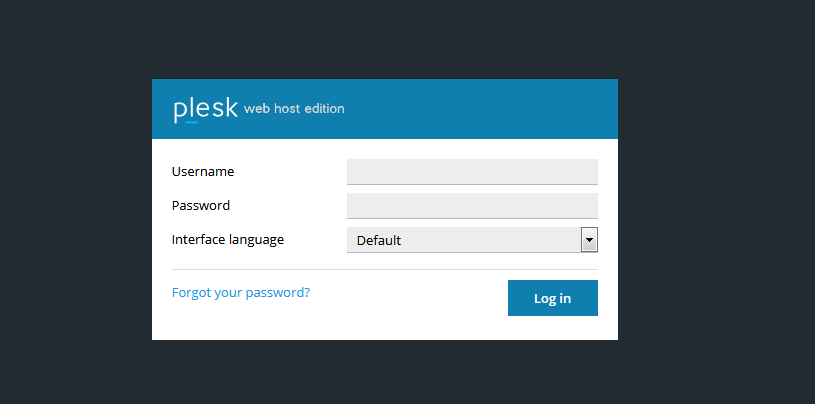 Enter your username & password in the text box.
You will be redirected to the main page of Plesk Panel.
From the main page, locate to Websites & Domains and  then click FTP access.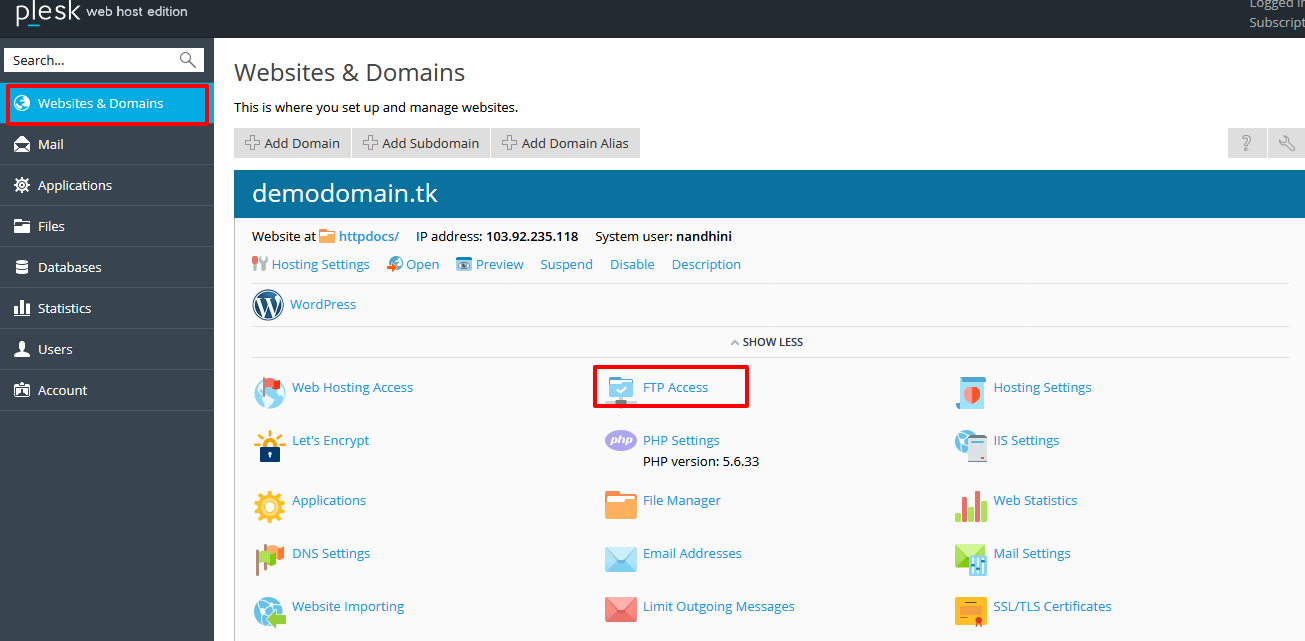 Click Add FTP Account option.



Fill the following details, such as :
FTP account name. Type a desired FTP account name.
Home directory. Choose the directory to which the specific user will be taken when he or she associates to the FTP account.

FTP password. Enter new password.

Hard disk quota. By default it will be unlimited if you want to assign specific amount Hard disk quota then uncheck the unlimited option and fill desired amount of disk space in MB's.

Read permission. If you want FTP users to only view and download files, check the Read permission.

Write permission. If you want FTP users to modify, view, create, delete, check the Write permission

In Windows based Dedicated hosting account, if you don't allow any permissions, a connection to the FTP (File Transfer Protocol) account will be made, although the contents of the home directory, will not be displayed to the FTP users.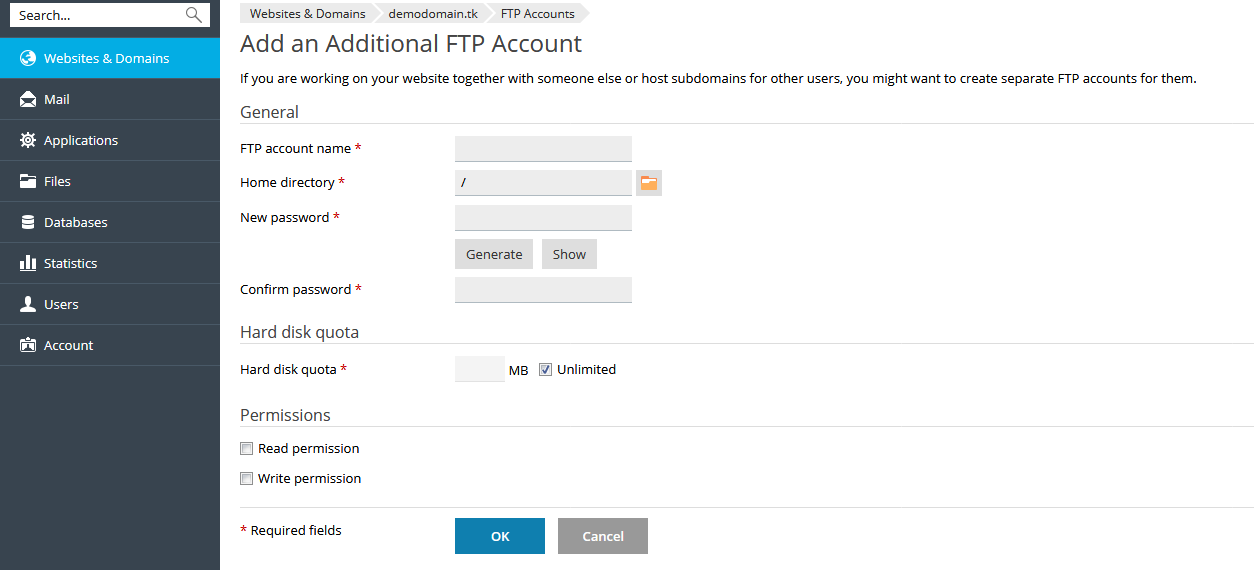 Once you fill all the details, press OK button.
All done.
Need more help? No worries our expert team is there to help you 24/7 via live chat, email, phone and ticket system for any queries related to web hosting services or Windows Dedicated Server..