How to add the web users in Plesk panel for Windows?
The below procedure explains how to add web users to windows hosting.
 
1. Login to the Windows hosting Plesk panel using the credentials.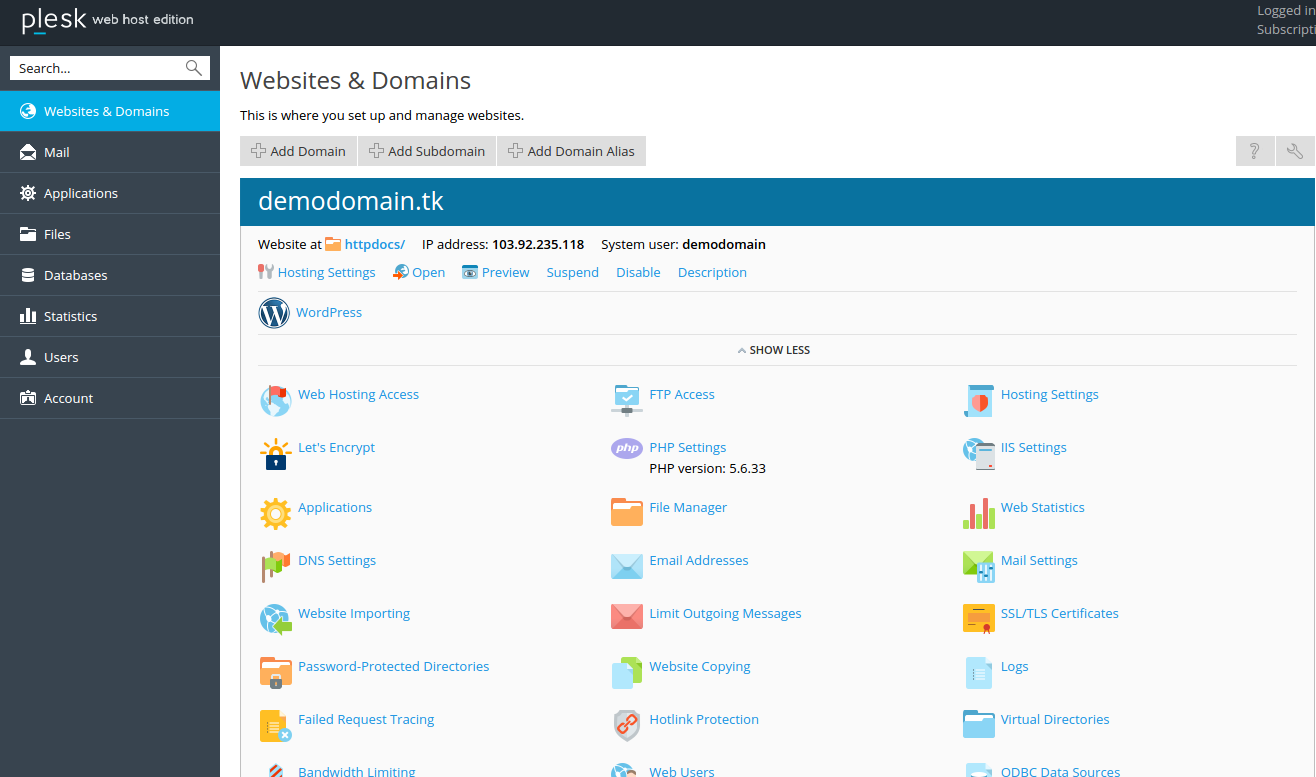 2. Click on web users.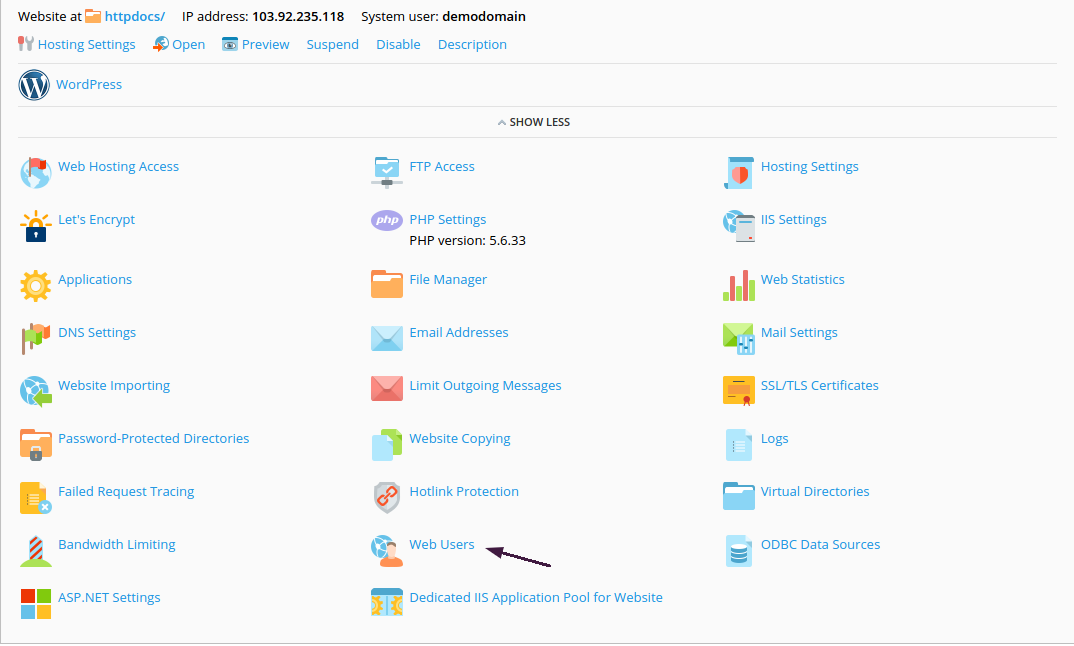 3. Click on add web user as shown in the image below.


 

4. Enter the username and set a difficult password to access the web via FTP.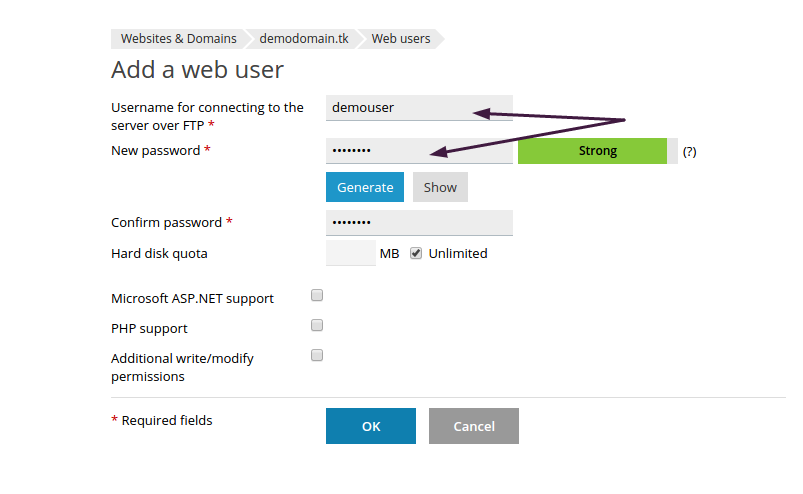 5. Allocate the memory if you want to do it in precise, else click on unlimited.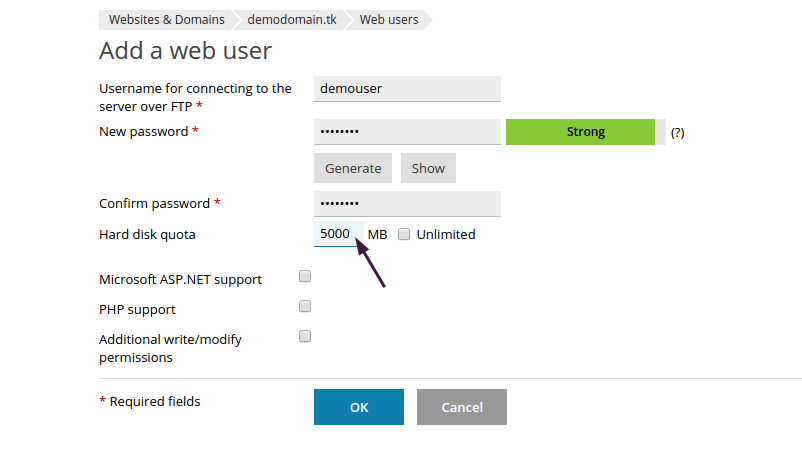 6. Select Microsoft ASP.NET support, PHP support, or for any other additional write or modify permissions within the server.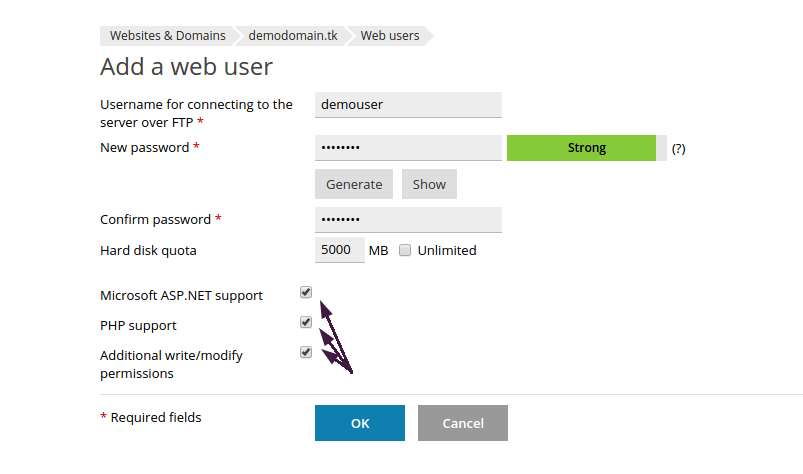 7. Click on OK.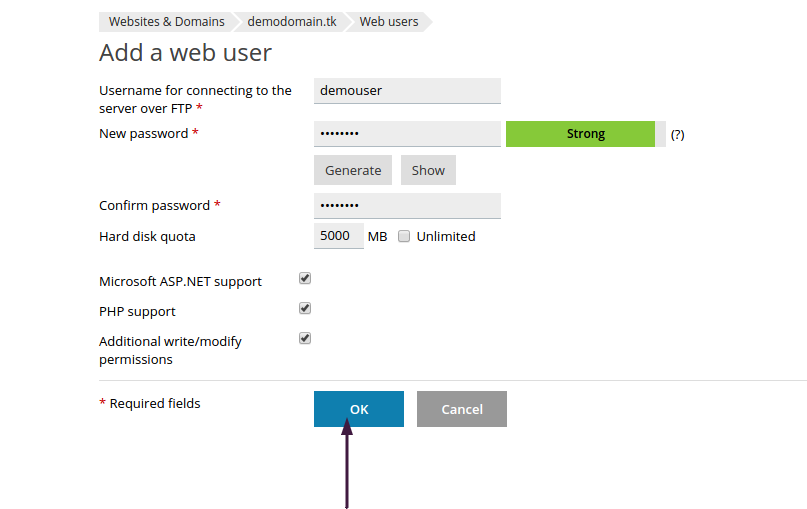 8. The web user will be created and listed under the users.