How to Enable Web Directory Browsing In Plesk Windows


Plesk control panel which allows you to enable directory browsing.There are certain situations visitors to a site may need to be to be able to browse the files stored in a directory.

Kindly follow the below steps to enable and disable the directory browsing in plesk panel

How to Enable Web Directory Browsing In plesk panel

1. Log into your Control Panel.

2. Click the Subscriptions tab, click on your domain name.

3. Go to the Websites & Domains tab.

4. Click on Show More at the bottom of the page.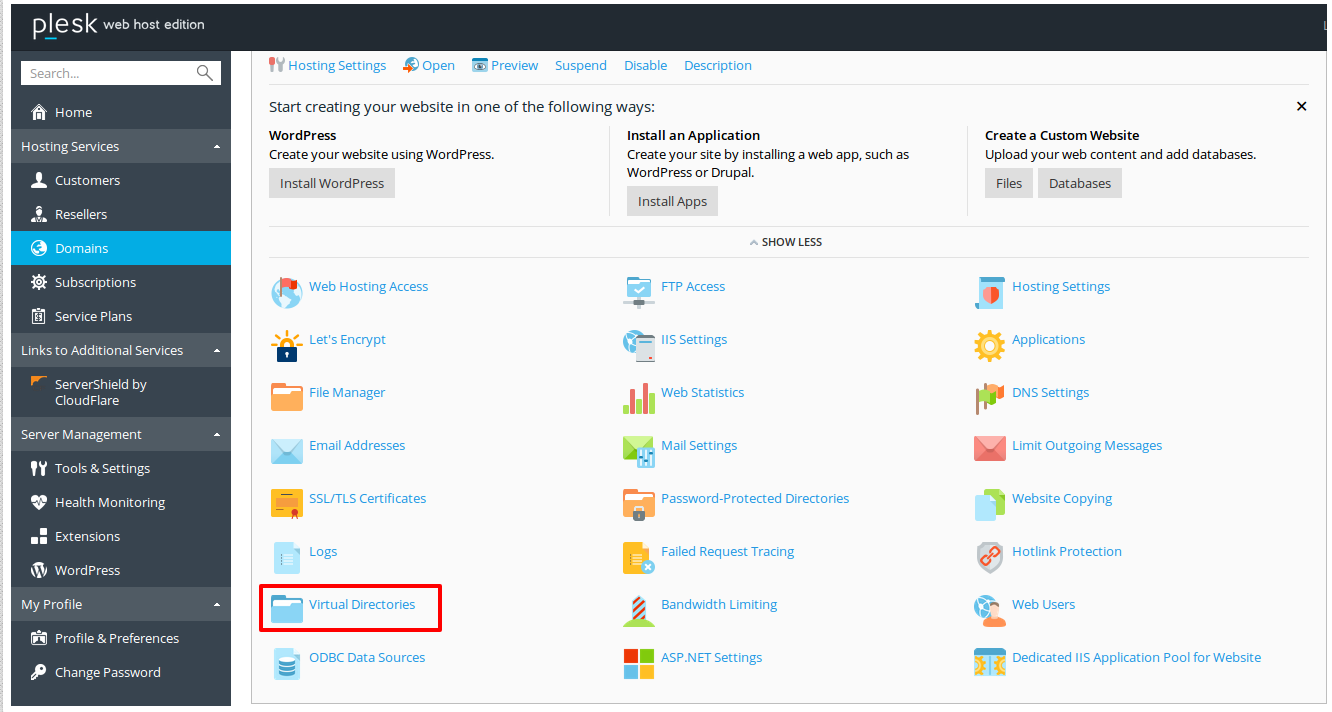 5. Click on Virtual Directories.


6. Click on Directory Properties.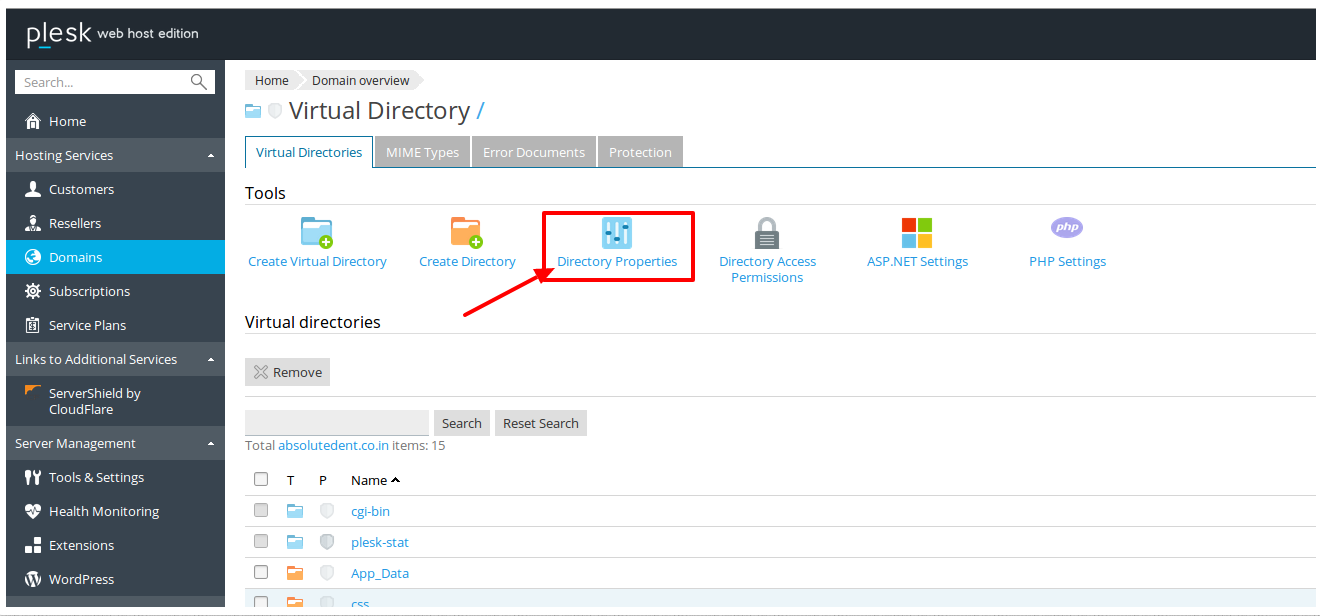 7. Place a checkmark next to Directory Browsing.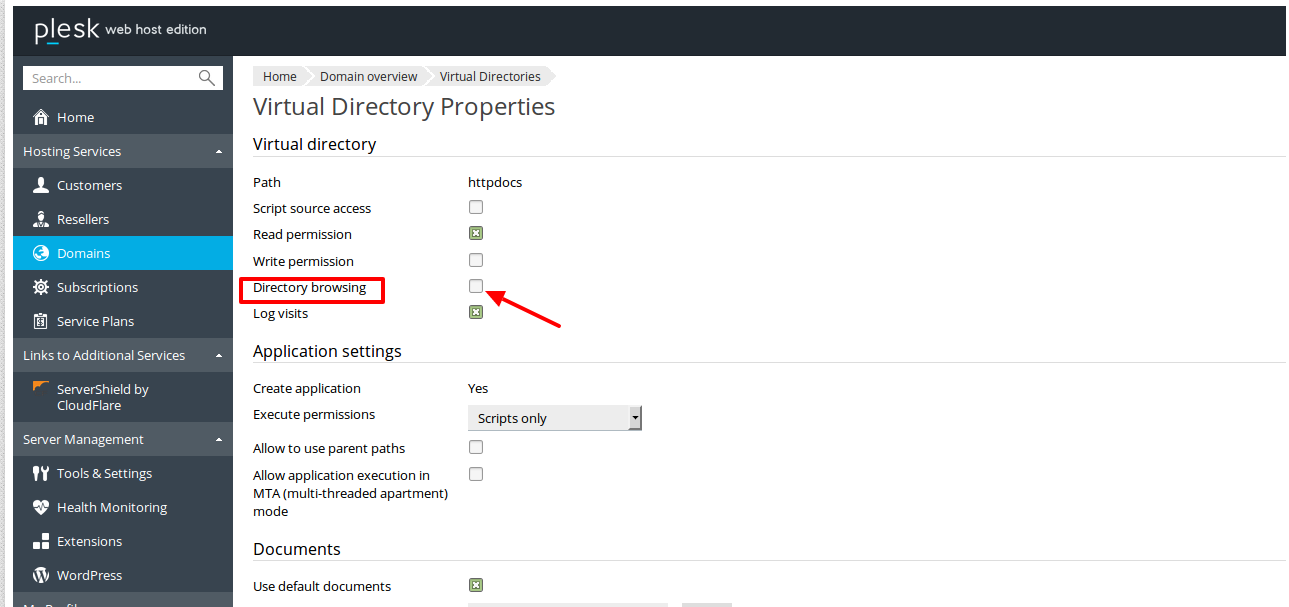 8. Click OK to save.


If the problem still persists kindly contact support team.

How to Enable Web Directory Browsing In Plesk Windows Server