How to Whitelist or Blacklist IP on Windows Hosting

Today if you are using a Windows hosting service for your website you may be fear that some might use your website or someone might hack your website. And today most of the people may not have the knowledge on how to overcome that issue in advance. So here is the information on How to blacklist the IP and also whitelist IP.
Whenever you have a doubt that you're getting a spam visit to your website from a particular website or if you want to whitelist any of your IPs then you can check below for more detailed information with steps.
In HostingRaja with our Windows VPS hosting or with our Windows Cloud hosting you get the RDP (Remote Desktop Protocol) access, with the help of that you can easily blacklist or whitelist the IPs.


To Blacklist IP to Whitelist here is the information:
Log into your RDP access
Type your domain name
Click on your domain name or You can also search in Windows search tab
Click Server
Localhost
Services and connectors
SMTP
Right click on your mouse
Select properties
Click on Inbound
Select access control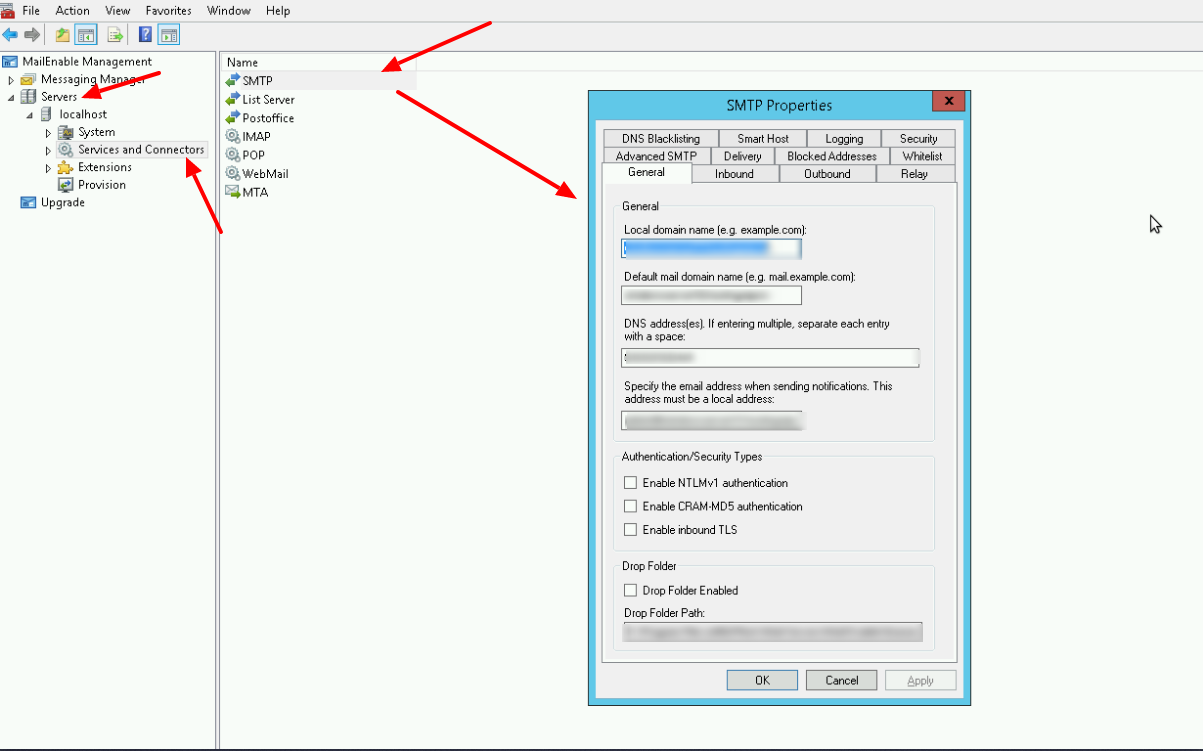 Here you need to paste the IPs which you need to whitelist/ blacklist. And click on add.
Click on Grant access if you want to whitelist any IPs
Click on Deny access if you want to blacklist any IPs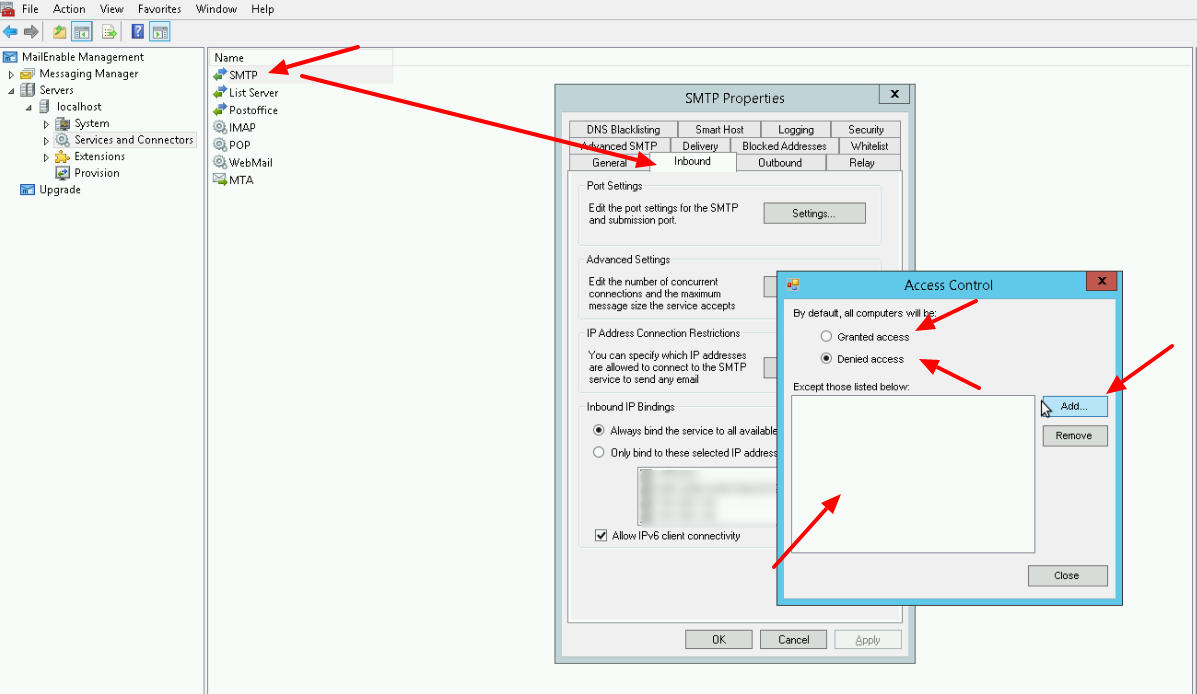 Click on ok
Click on apply
Click on ok.