How to access PHPMyAdmin on Plesk panel for Windows?
The database that is used by your web application can be handled by the access to phpMyAdmin. Always have a habit of setting up a difficult password for the databases and the users. Let us see how to access the PHPMyAdmin with the procedure explained below.
 1.Login into the Plesk panel with the provided credentials.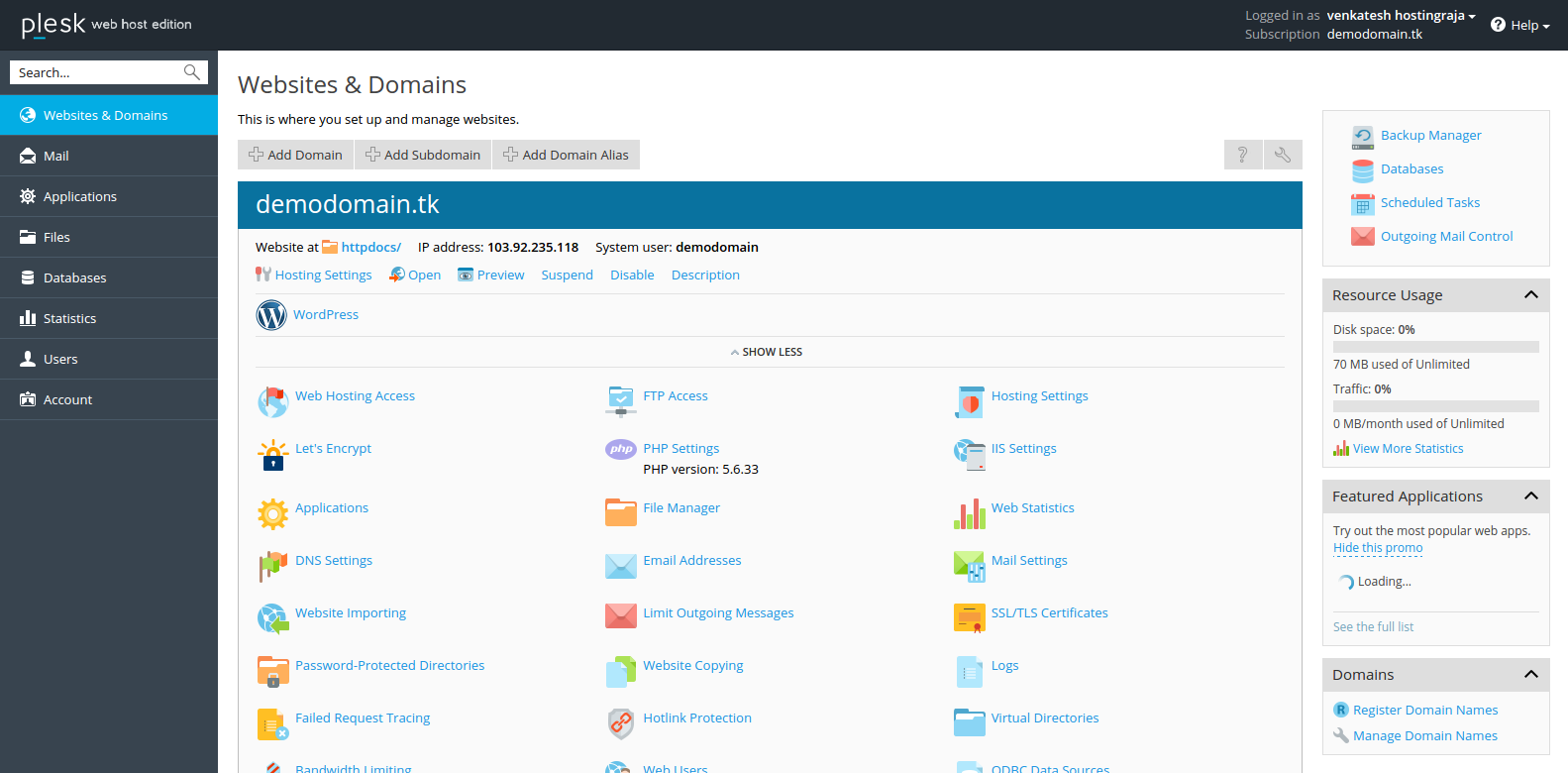 2.Click on Databases on the left panel of the homepage.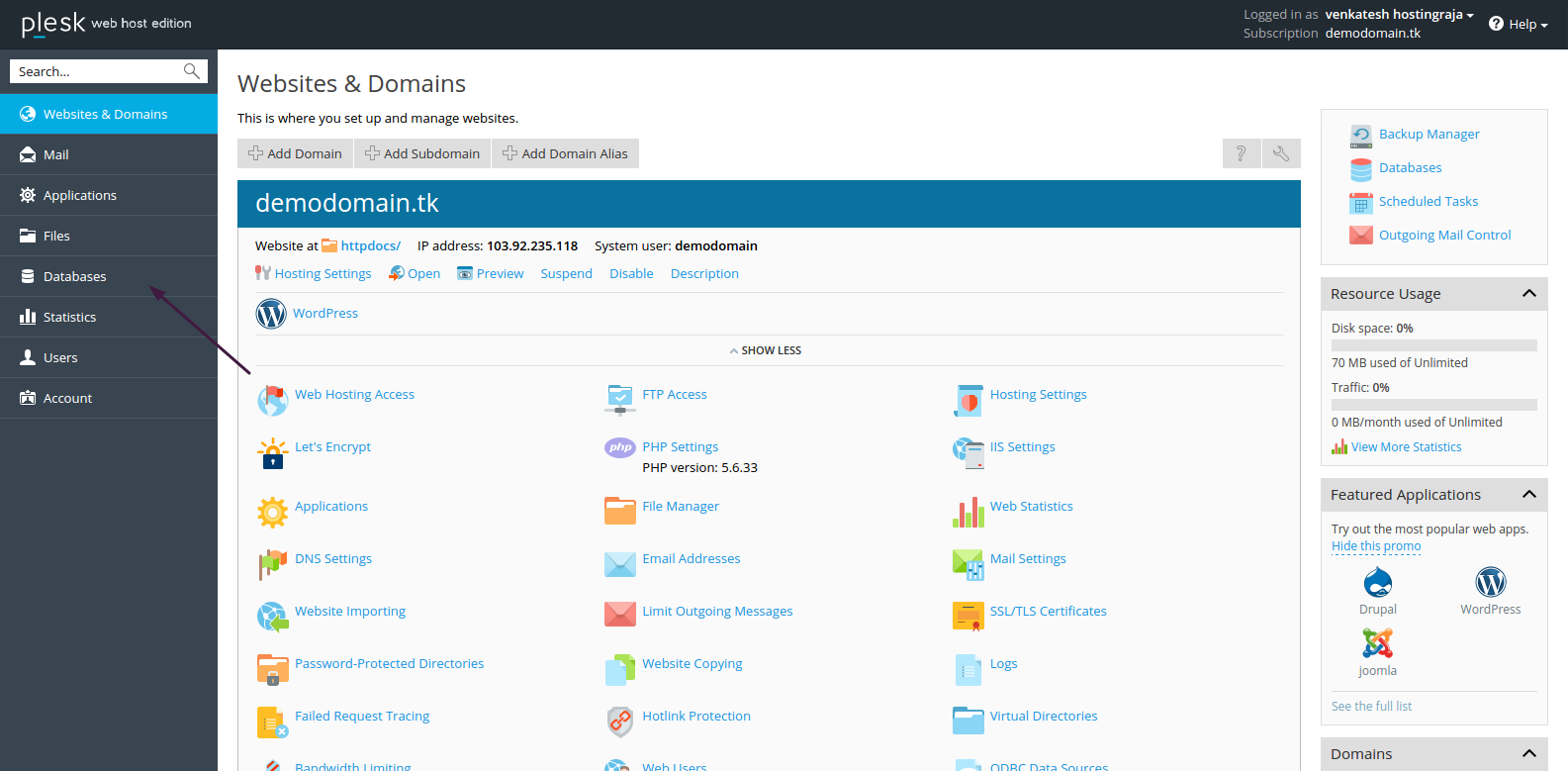 3.Click on PHPMyAdmin.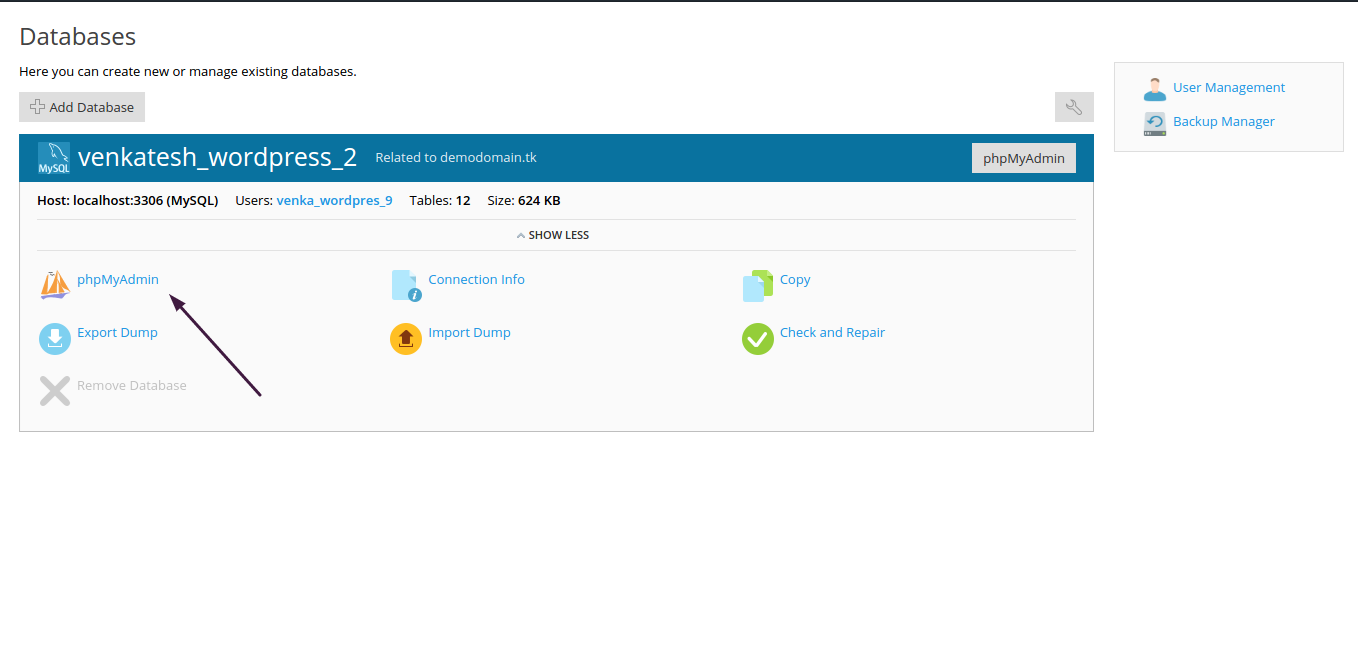 4.And you can access your databases and relative tables on this page.