Windows VM - How to do Domain Forward
You can forward the domain to others. This module can be used only by the users. As all the modules are enable this module will be there in WHM HR Panel. HostingRaja offers free domain with certain Plans of Windows VPS Server services. We use latest processor, E5 with 512GB RAM and 18 core processor.
Steps:
1. Login to your HR Panel and click on domain forward.


2. Enter the details to whom you want to forward the domain of your Windows VPS Hosting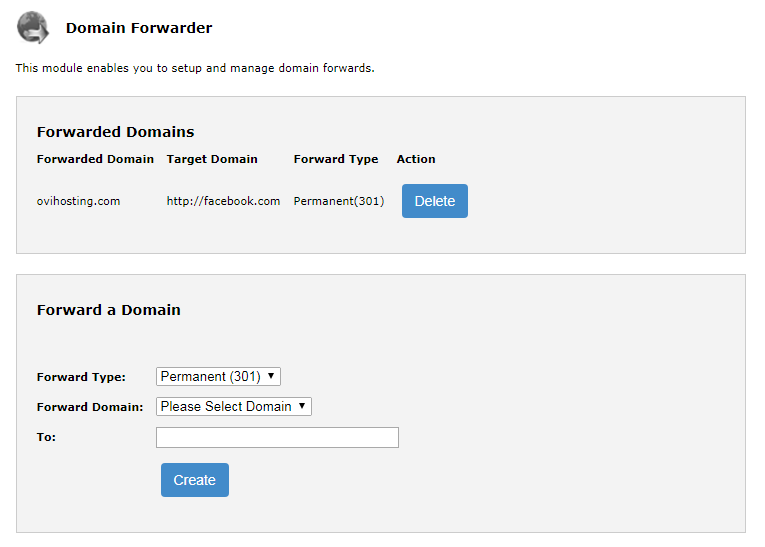 3. You can choose the forward type that is Permanent or Temporary. If you want to forward your domain Permanently then choose Permanent and if you want to forward your domain temporarily than click on temporary.

4. You can choose the domain you want to forward by clicking on forward domains.

5. Enter to whom you want to transfer your domain by entering their website URL.

6. Click on Create to create the domain forward.

7. Created module will be there Under forwarded Domain

8. You can delete the forwarded domains if not needed.

Windows VPS Server from HostingRaja is best for all the type of website at affordable price. HostingRaja offers 6 different plans to their customers from which you can choose the best for the website. Using domain forward module you can forward your domain to others permanently or temporarily.