Is WordPress a reliable website creation tool?

Meaning of WordPress:

WordPress is an open source software you can use it to create a stunning website or blog. It might be the simplest and most flexible blogging and website content management system (CMS) for startups.By using WordPress, you become the part of that excellent community. You will be getting free support from alternative community members, download free plugins and themes, and once you have got a good experience with WordPress you will be able to even contribute back to the community.

Important Benefits of Building Your Website in WordPress:

1)WordPress is easy to update. If you can create a Word document, you will be able to publish a new article on your WordPress website. Once it's been set up, you'll update it at any time you require, and it is necessary for engagement with your visitors and also for the search engines.

2)WordPress themes allow you to change the design of your website faster. There are more than thousands of themes available for WordPress.

3)WordPress is supported by the thriving, engaged community. A recent research estimates that approximately 8%  of the websites on the internet are run by WordPress. There are thousands of designers, developers, and enthusiasts to assist if you are stuck.

4)Plugins permit you to increase the functionality of your WordPress hosting website without knowing how to program. There are over 10,000 plugins offered which assist you to add all types of functionality to your websites, such as SEO, social media sharing, photo slideshows, and much more.

5)Google loves WordPress websites. As they're updated regularly, and therefore the content tends to be structured well and you can get a WordPress website ranking faster compared to a static website. Google has also recommended WordPress for business websites.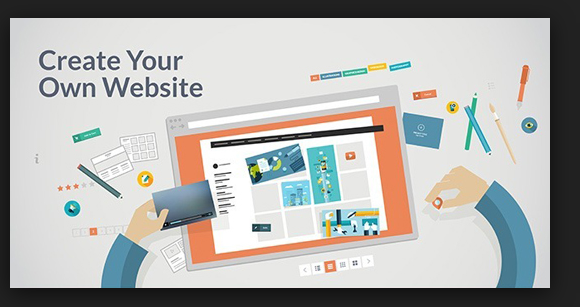 Create your website with Hosting Raja:

Creating a website is one of the initial steps in building your online presence. We here at HostingRaja not only offer hosting services but also make sure that our customers are able to create a good website for themselves. You'll be able to use our easy to build website builder tool, along with easy to drag and drop option. You'll be able to customize your website easily. We offer more than 500+ templates, you'll be able to select the most effective one according to your needs. We here at HostingRaja make sure that you are offered with the most effective services.