How to reset WordPress admin password
Today if you looking around most of the website build through WordPress and most of the website owner are like to use WordPress hosting for their website. Because in WordPress it is quite easy to manage and handle your website. And to use WordPress hosting you no need to be an expert. And today if you want to reset your WordPress admin password you no need to worry. You can change your password by your self by following the simple steps given below.

There may be times when you've misplaced or forgotten your password to log into your WordPress Hosting website and need to reset that password. To do this, there's two easy steps to change your password. The first step is going to be by using the password reset link.

Password Reset Link:

When going to your website's wp-admin login URL (yoursite.com/wp-admin) you'll see a small link towards the bottom titled "Lost your password?".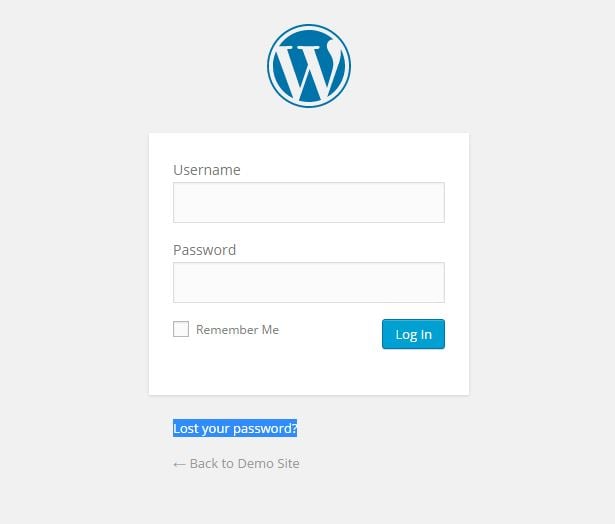 Click the link shown in the image above titled "Lost your password?" & you'll be taken to the password reset option, shown below.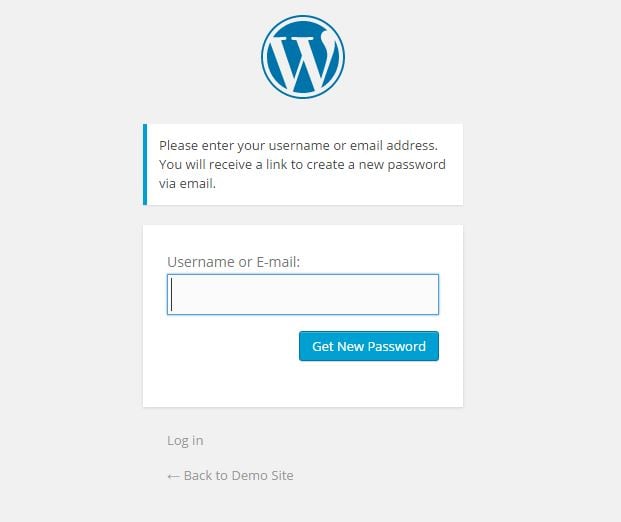 Enter your username or email address into the field displayed above & click "Get New Password".

If you submit the reset form but do not get an email containing instructions and/or a new password, your website may not be properly sending emails using a valid email address but instead sending as the "user account". We have a KB article explaining why this happens: emails are sent from This email address is being protected from spambots. You need JavaScript enabled to view it. and not an actual email address

If you are not receiving the email containing the reset link or password, you can follow the steps below to reset your password through the WordPress Hosting database.

Manual Password Reset Using phpMyAdmin:

Step 1: Log into your cPanel hosting account >>locate the "phpMyAdmin" icon & click  on the phpMyAdmin.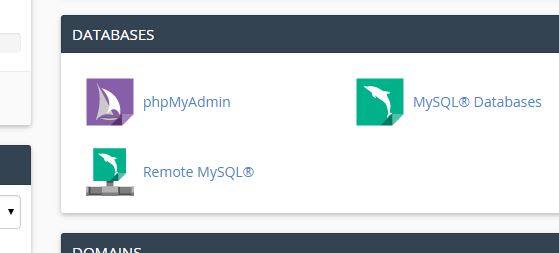 Step 2: After you click on phpmyadmin >> search for  the database that your WordPress website is using
You can find the  database name of your website by check your wp-config.php file found in the installation directory of your WordPress Website Server.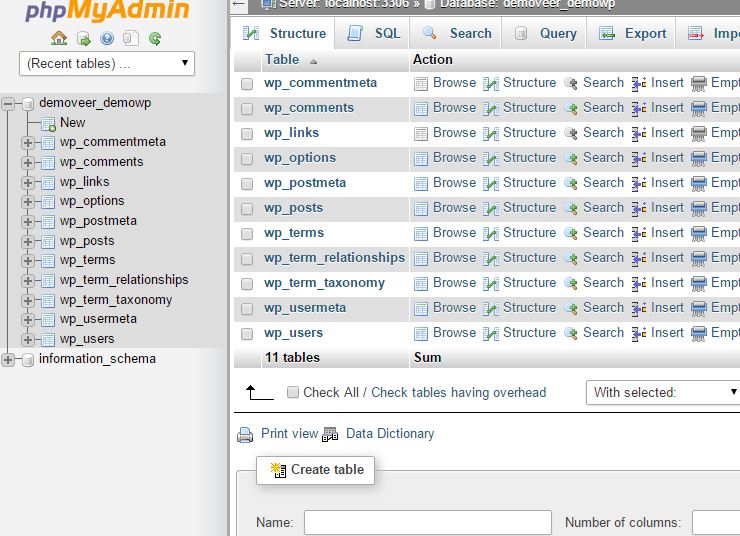 Step 3: After you click on database >> the tables for your database will be expanded  >> then search and click on "wp_users".>> Once you click on "wp_users" you'll see the table entries on the right side which contain your WordPress Hosting  users.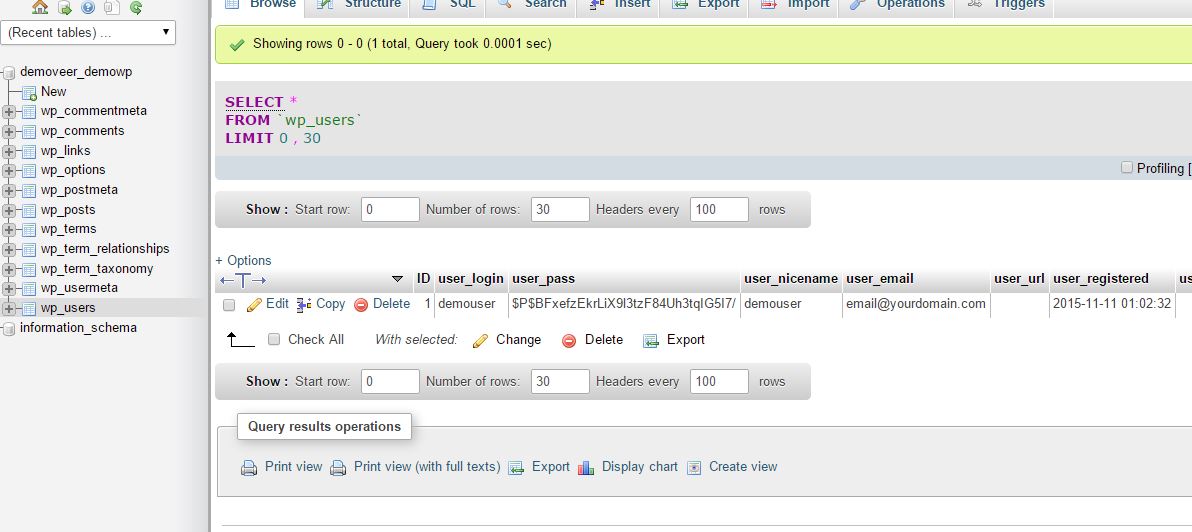 Step 4: After you locate the user on the right column >>  you'll want to click on "Edit" as shown below



Step 5: After clicking "edit" you will now be able to directly edit the entry for the selected user account . In that you need to choose MD5 from  the dropdown for the entry of "varchar(64)" Or "varchar255" and enter the password
Note:
When resetting the password be sure to use a secure password using uppercase, lowercase, numbers & special characters in your password.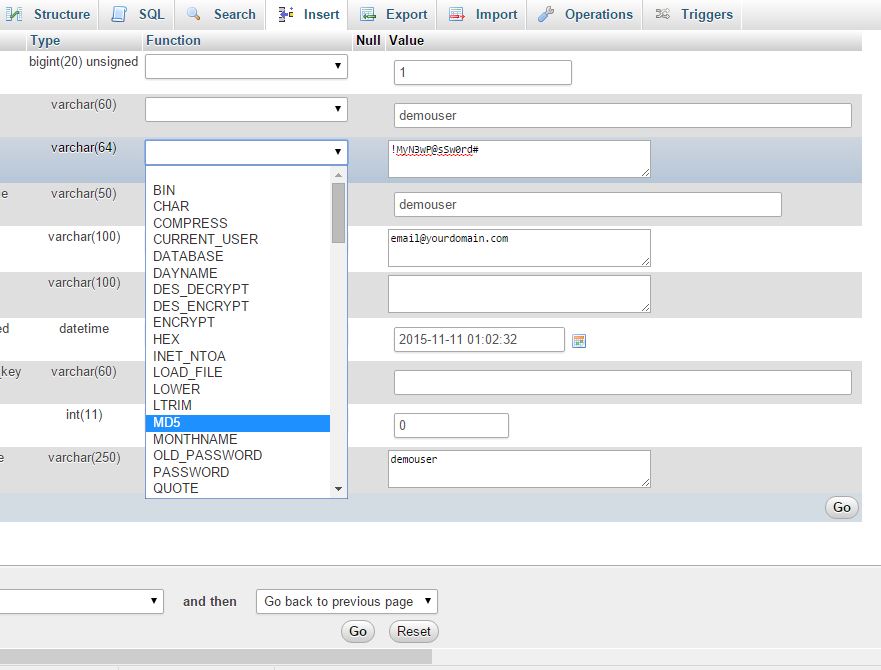 Step 6: To save the changes >> click on  "Go" located at the bottom right side.
Following the above steps you can manually reset the password for wordpress.
After you reset the password you will be able to login  into your WordPress wp-admin using the newly modified password you have set by using phpMyAdmin .
If you are facing any issues, feel free to contact our support department & we'd be happy to assist in getting you access to your WordPress wp-admin