How to change the theme for your WordPress site?
Nowadays a lot of people are using the website for their business. Today you can see that more and more people are using the internet and it is one of the easiest and best to grab the attention of the people on the internet toward your business through your website. And today if you are using a website and want to grab more attention of the people towards your website then you need to use the best them for your website where it attracts more customers for your website and then you get more business. Today a lot of people are using WordPress hosting for their website. And now if you are looking for information on how to change the theme for your WordPress site then below are the complete information on it. 

The theme of your website will have the impression on your website. So always choose a best suitable theme for your website. Most of the WordPress themes are provided at free of cost, whereas for the premium theme you will have to pay and use.
The below explained procedure tells how to change your WordPress theme with few simple steps.
1. Login into WordPress admin panel with the credentials.
 
 

2. Click on appearances and navigate to themes.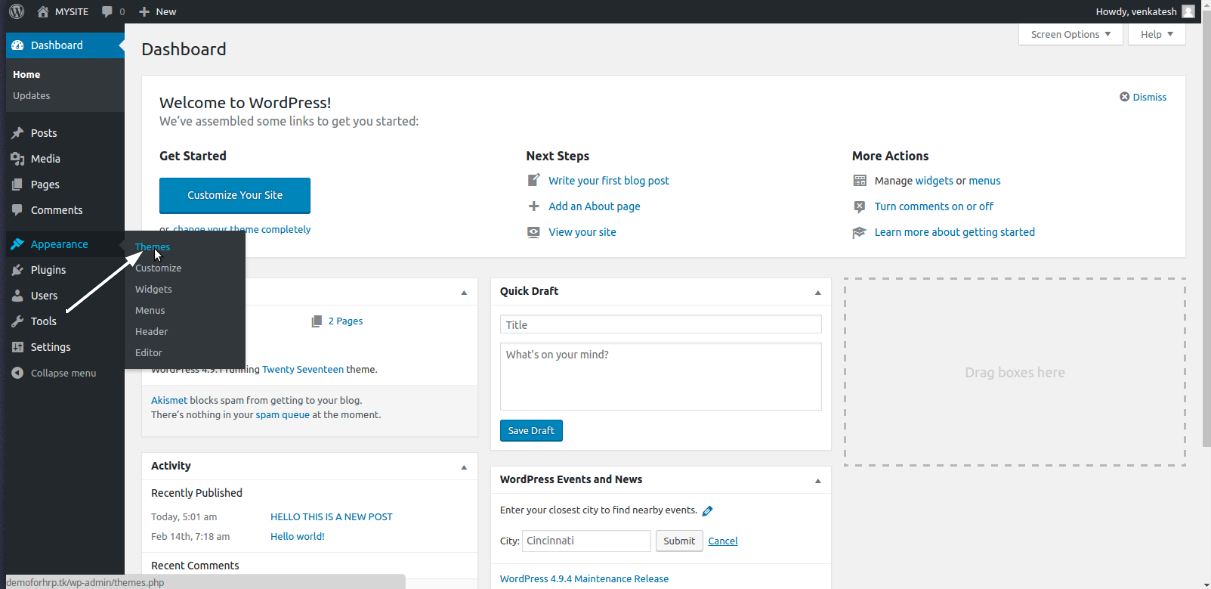 3. Select the theme you wish to opt for and click on activate button.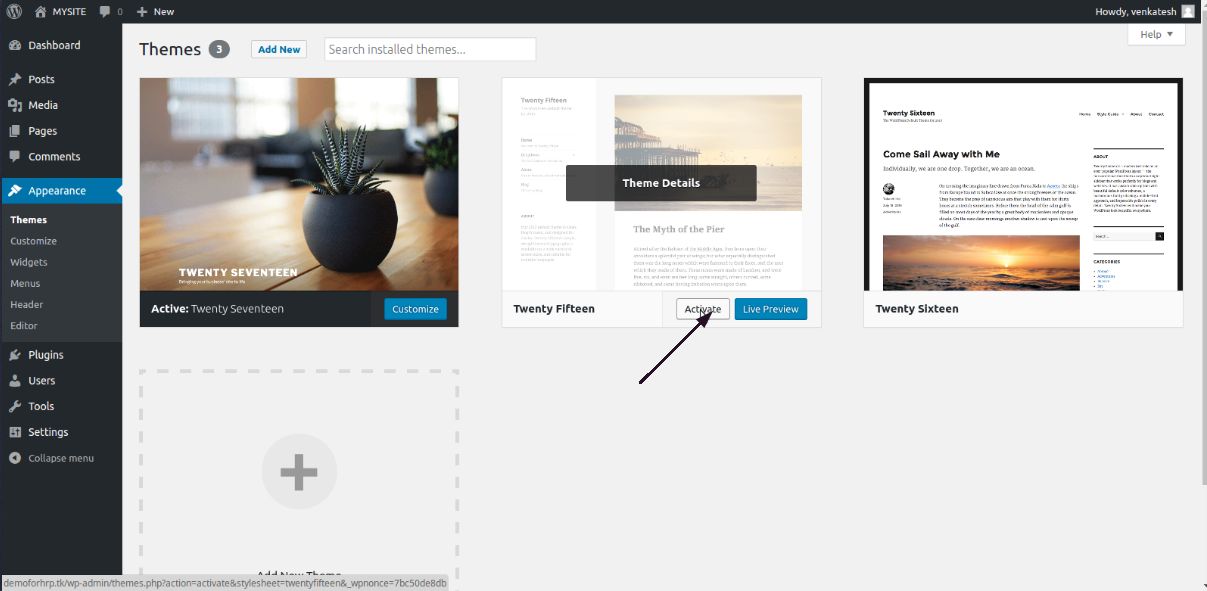 4. The theme will be activated and the same will be notified with the notification.Click on go to  
    site to view the changes.



5. The new theme will be applied to the page as shown in the image below


Today in the world 40% of the website is built through WordPress, the reason behind it is that in WordPress you can easily build a website and if you want to make any changes in your website you can easily do it. Here at HostingRaja, we provide best WordPress hosting service for our customers and without WordPress hosting, you also get the bundle of free themes and free plugins where you can use it on your website. Not only that we also provide amazing features and discounts upto 40% on our WordPress hosting. So get your WordPress hosting from HostingRaja today!